Purnima Newsletter May 2011
This month's Purnima (full moon): Tuesday 17 May

---
Words of wisdom...
"Purity of thought is as important as purity of words and actions. Each thought comes true in the karmic plane. Thoughts have great force - even more than words. Negative thinking acts on you retroactively like poison. Good thoughts are like nectar - your best friends and helpers. At least accept this principle to live by: my first reaction shall always be positive."

Vishwaguru Mahamandaleshwar Paramhans Swami Maheshwarananda
See more inspiring "Quotes of the Day" on the Yoga in Daily Life Facebook page: 

Supported by Sri Swami Madhavananda World Peace Council

The Peace Tour through Australia was in support of world peace, the UN Millennium Development Goals, UN RIA plus 20 and the work of the Earth Charter Initiative.

In the words of one devoted bhakta travelling with His Holiness Swamiji and the group, "...the joy of our souls is overwhelmed by this journey in the beauty of the endless desert with our beloved Gurudev, Swamiji."

See the full report here.
His Holiness Swamiji is sending love and blessings to all from India. Our dear Holy Mataji is in hospital, in the intensive care unit (ICU). Her condition is critical but has been improving in recent days, thanks to prayers of loved ones and the mercy of Gurudev. She has only been awake a few times, very happy to see Swamiji by her side, and is receiving nutrition through a tube. Swamiji is staying with her and taking care.
You may be in a yoga class or satsang and hear the teacher using Sanskrit words for different exercises and aspects of body, mind & soul. You can find a helpful list translating some of the more commonly used terms here in the online Glossary. Following are some examples...
DHARMA - 1. right action, duty, morality, virtue, righteousness; 2. religion, religious duty; 3. particular nature or character
- SANATAN DHARMA - eternal duty, the relation to the essence
- SAT SANATAN DHARMA - the true relation to the essence, the duty of the true relation
* * *

HATHA YOGA - (HA -moon, symbol for mind, THA -sun, symbol for consciousness) perfect balance between mind and consciousness), a yoga system for purifying the body and harmonising the pranas
HATHA YOGA KRIYAS - six techniques for the purification of the body and concentration
- NETI
- DAUTI
- NAULI
- BASTI
- TRATAK
- KAPALBHATI
* * *
KARMA - action, deads
- SANCHIT KARMA - the consequence of an indivudal's action in this and past lives
- PRARABDHA KARMA - that part of the karmas of previous lives that are active in present life
- KRIYAMAN (=AGAMI) KARMA - present acts
- NISKAM KARMA - selfless acts that do not produce negative karma
- KARMA INDRYAS - the agents of action
- KARMA YOGA - the yoga of action
* * *
SHAKTI - power, energy
- BRAHMA SHAKTI - creative power
- VISHNU SHAKTI - sustaining power
- SHIVA SHAKTI - the power to release or liberate
- ICCHA SHAKTI - will power
- KRIYA SHAKTI - the power of activity
- SHANKALP SHAKTI - the power of the resolve or wish
- MANTRA SHAKTI - the power of the mantra
- PRAKRTI SHAKTI - the power of creation
- BRAHMA SHAKTI - the divine power, Brahman
- MUL SHAKTI - two basic kinds of shakti, Prakrti shakti and Brahma shakti
---
Read more and learn the meaning of ancient Sanskrit terms at the YIDL Knowledgebase.
From Mahamandaleshwar Swami Jasraj Puri Ji:

"Another year at our school has passed in the blink of an eye.

our Principal, Shree SL Ojha, received the Dronacharya Award from Udaipur University, for "outstanding educational work"

our science students won competitions

we had much success in sports

some of our students got into the merit lists for their exam results

our 12th class students gained admission into highly prized courses such as medicine and engineering

our Sanskrit students won prizes

The list goes on... But the real highlights were the harmony between the students, the concentration, unity and dedication of the staff, and the joy of the primary students as they proudly showed everyone just how much they had progressed throughout the year.

See the full Report here.

 

 

In India, not all children have equal opportunity to receive an education. To address this issue, members of the International Society of Yoga in Daily Life (Sri Swami Madhavananda Ashram Fellowship) founded the Gyan Putra program which provides financial support for the children from poor families to attend school. This sponsorship program helps children attain a reasonable standard of education and thus grants them better employment opportunity for the future.

Find out how you can help here and view His Holiness Swamiji talking about the school and the Gyan Putra project in a YouTube video here.






The touching story of how love and respect can be felt for and given to our dear animal friends, as much as for fellow humans...

From a letter to His Holiness Swamiji from Chandra Puri in Bari Khatu:
"We had such an extraordinary event in the Bhari Khatu Ashram that I would like to share it with You.

"A monkey died in the Ashram from Easter Sunday to Easter Monday night. We knew him from before, because time to time he came to the Ashram and used to sit on Mahaprabhuji's banyan tree eating leaves..."
Read the full story of the monkey's peaceful passing and sacred funeral ceremony here.
Swamiji.tv Edition is a new service of downloadable videos from Swamiji's satsangs and public lectures and other Yoga in Daily Life programs.

Now available:

002HD - The story with three monkeys

Available in high definition video (1920x1080, 3.6GB) or Windows Media File (720x404, 670MB)


More videos will be available here soon...
Take time for yourself and go on retreat; time for inner reflection and renewal during your Ayurveda treatment; healing for body, mind and soul...
For more information and full details and costs see here.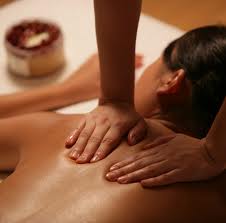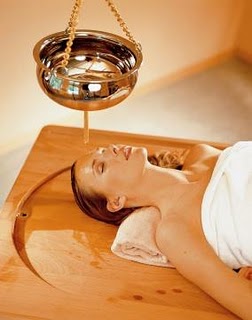 ---
The Hospital needs your help - in order to help others
In order to continue providing vital free services to local people and also improve the range of equipment and services the Hospital can offer, it really needs your help. This Newsletter reaches more than 2000 people - if only 300 people donate 10 Euros monthly for 3 years (or 10 Pounds or 10 Dollars), the Hospital can become fully operational and self-sufficient in that time! But don't wait for someone else to do it first - it's up to you...
Join us to save lives!
Austria Hospital slide show presentation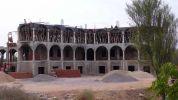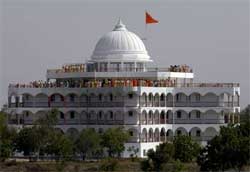 To view a power point presentation of the Sri Swami Madhavanand Austria Hospital from inspiration to creation - from dream to reality - from sankalpa to service - visit here.
New Uploads: yogaindailylife YouTube Channel

A selection of devotional songs and music have been uploaded to the yogaindailylife YouTube channel, from the Peace Tour with His Holiness Swamiji in Australia - uplifting for the heart and soul...




Saint Mirabai was a Rajasthani princess. She surrendered herself completely to Lord Krishna.

Adelaide, Australia





Sounds of healing, silence, stillness, peace & love; sacred chants & music for inner stillness with "Purusha" - Gabrielle & Matthew Hart.

Sunshine Coast, Australia

Beautiful devotional song sung by a devotee in English.


Sunshine Coast, Australia
International Sri Deep Madhavananda Ashram Fellowship - Yoga in Daily Life®
Schikanedergasse 12/13
A-1040 Vienna, Austria, Europe
E: info@yogaindailylife.org


This newsletter was sent to from Yoga in Daily Life because you subscribed

© 2011 International Yoga in Daily Life®