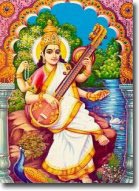 Welcome to the Yoga in Daily Life Knowledgebase!
Here we present a collection of quality articles and selected multimedia content regarding yoga and related subjects, including expert views on specific topics.

The Knowledgebase was launched in April 2010. It continues to grow.

Please choose from these Categories:
IF YOU WANT TO ACHIEVE LIBERATION, ...
.... there are some essential Life questions that need to be answered. Not just in theory but in a practical manner. Ask yourself:
Who am I?
From where did I come?
Why did I come?
Am I fulfiling my life's purpose?
Where will I go?
Sri Adi Guru Shankaracharya