Mahashivaratri - Satsang and Message of H.H. Vishwaguruji
H.H. Vishwaguru Mahamandaleshwar Paramhans Swami Maheshwarananda is sending blessings on the occasion of Mahashivaratri:
"To all devotees of Sri Devpuriji and Sri Mahaprabhuji,

I send you blessings of Sri Devpuriji on the holy occasion of Mahashivaratri and pray to the Almighty Sada Shiva Shambho to bless us and forgive our mistakes and ignorance, and to give us the divine blessing that we act and serve according to his divine grace. May our spirituality day by day improve and our consciousness merge into the divine consciousness of Sada Shiva."
Listen to this message in Swamiji's voice

Listen to H.H. Vishwaguruji's satsang on 1st of march 2011
Mahashivaratri Satsang in Vienna
You are cordially invited to our Mahashivaratri Satsang in Vienna
2.3.2011 16h - 21h
3.3.2011 9h - 21h
Program:
DETAILED PROGAM CLICK HERE PLEASE: Shivaratri 2011 engl print.pdf
Bhajans
Indian Music played by - Sita Subramanian, Hr. Subramanian
Bharatanatyam Performance - Bhakti Devi and her students of the Indische Tanzschule Wien
Pooja and Arati with H.H. Vishwaguru Mahamandaleshwar Paramhans Swami Maheshwarananda - "Swamiji"
Prashad
Entrance: free donation for the Shiva Mandir
Location: Volkshochschule Floridsdorf, Angerer Straße 14, 1210 Wien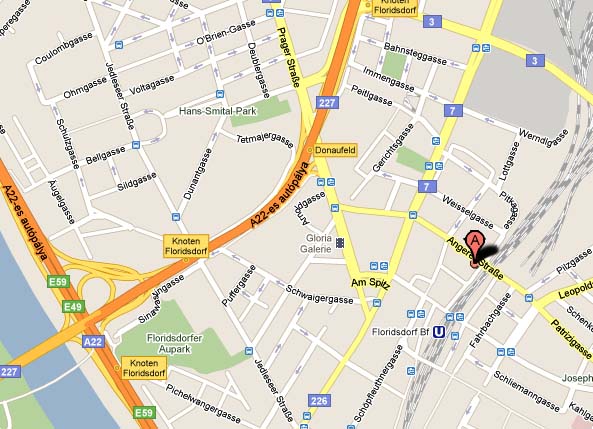 For any enquiries please send email to: This e-mail address is being protected from spambots. You need JavaScript enabled to view it
or call +43-1-798 63 44
WATCH AN INTRODUCTION
to the work of Yoga in Daily Life
High-Resolution Video
Low-Resolution Video
and visit our Youtube Channel
SEARCH YOGAINDAILYLIFE.ORG
NATIONAL SITES - YOGA IN DAILY LIFE
YOGA CLASSES
NEWSLETTER SUBSCRIPTION
PLEASE FOLLOW US
MOST READ ARTICLES
WHO IS ONLINE?
We have 164 guests online
VOLUNTEER - YOUR HELP IS WELCOME