25 years of "Yoga in Daily Life" in Croatia

"It is a divine blessing to be here with you."
SWAMIJI'S SUCCESSFUL TOUR CELEBRATING 25 YEARS IN CROATIA
23 to 27 September, 2009
"I am always happy to be able to come to Zagreb. It is a divine blessing to be here with you." – said His Holiness Mahamandaleshwar Paramhans Swami Maheshwarananda to the audience at the beginning of his Zagreb lecture in an overcrowded hall of the Hypo Centre.
This lecture was the start of Swamiji's tour in Croatia this year, which celebrated 25 years of practising of one of world's most popular systems of yoga in Croatia.
In the presence of many dignitaries – the Indian Ambassador to Croatia, H.E. Pradeep Singh, members of Croatian Parliament, representative of the Mayor of Zagreb, representatives of religious groups, NGO-s and businessmen - H.H. Swamiji spoke about Agya Chakra, one of the eight energy centers in the human body, about which, by talking in details about each, he has lectured for the past 6 years. He also referred to the present situation in the world, saying: "People are suffering; they have destroyed this planet because of their dry intellect and lack of love – towards God and the whole of creation."
The audience was presented a film on 25 years of "Yoga in Daily Life", which clearly showed how the Croatian branch of one of the best known systems of yoga in the world, has grown from a group of few enthusiasts to one of the biggest and most respected spiritual groups and NGO's in Croatia. Once more, Swamiji remembered his first Croatian disciples: to early deceased Vladimir Ratkovčić – Vishnupuri – and Swami Vivekpuri.
A day later Swamiji visited Split, the capital city of Dalmatia on the Adriatic coast. After meeting Deputy Mayor Andjelka Visković, they together planted an olive tree of peace, in the presence of many dignitaries, journalists, members of "Yoga in Daily Life" society and citizens of Split. In the Gripe Hall, Swamiji held a lecture on "Yoga for a healthy and happy life". For two hours the audience could enjoy inspiring words, but also practical advice and demonstration of yoga exercises and techniques to achieve and maintain a healthy and happy life.
The end of the week Swamiji spent in Umag, in Istria. There, from Friday to Sunday, he led an international seminar with hundreds of participants from Croatia and neighbouring countries, and also from USA, Australia, United Kingdom, Czech Republic, Slovakia and Austria. All of them enjoyed practising, but above all, the divine satsangs with Swamiji near the sea.
This tour, as a celebration of 25 years of "Yoga in Daily Life" in Croatia, ended with a public lecture in Labin where His Holiness Swamiji was warmly welcomed by Deputy Mayor Zoran Rajković and a group of children who performed a traditional dance, as well as by the sounds of traditional Istrian instruments. Swamiji also opened the new Mahaprabhudeep Ashram in Labin, where "Yoga in Daily Life" has been successfully working for 15 years.
---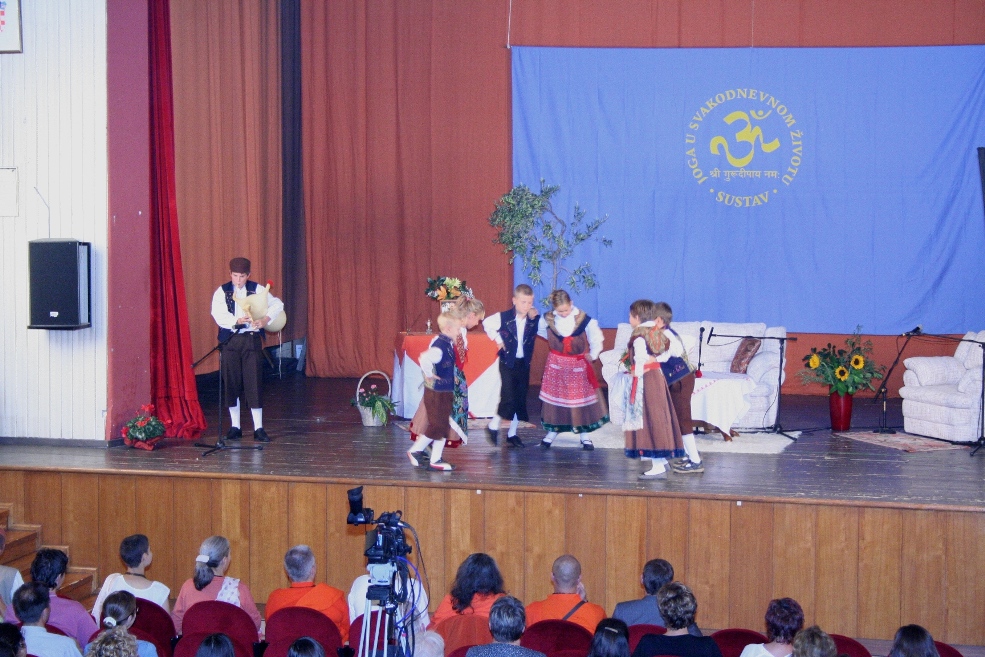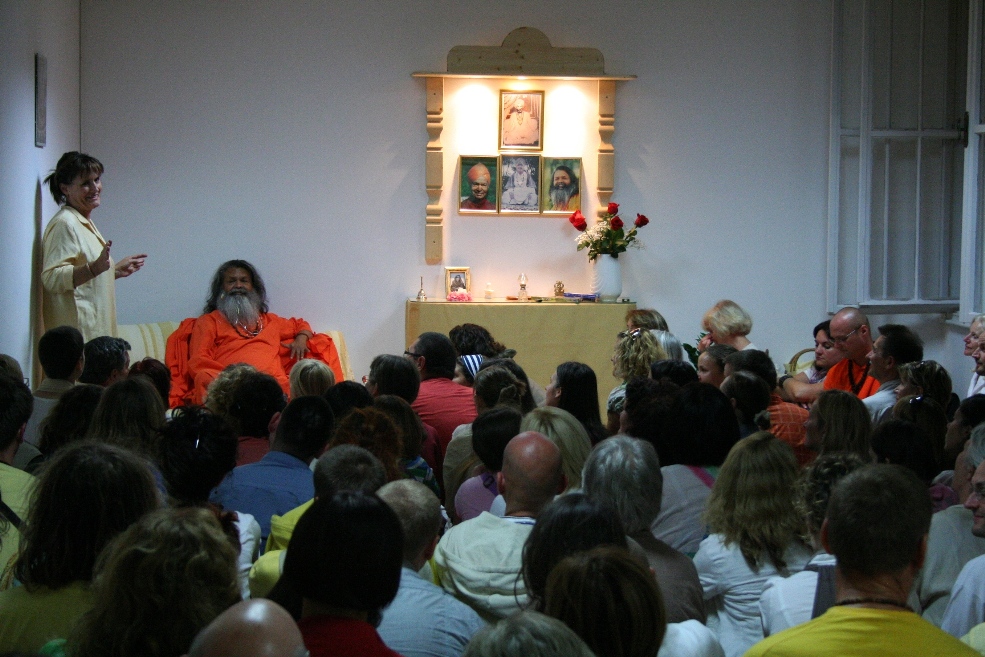 ---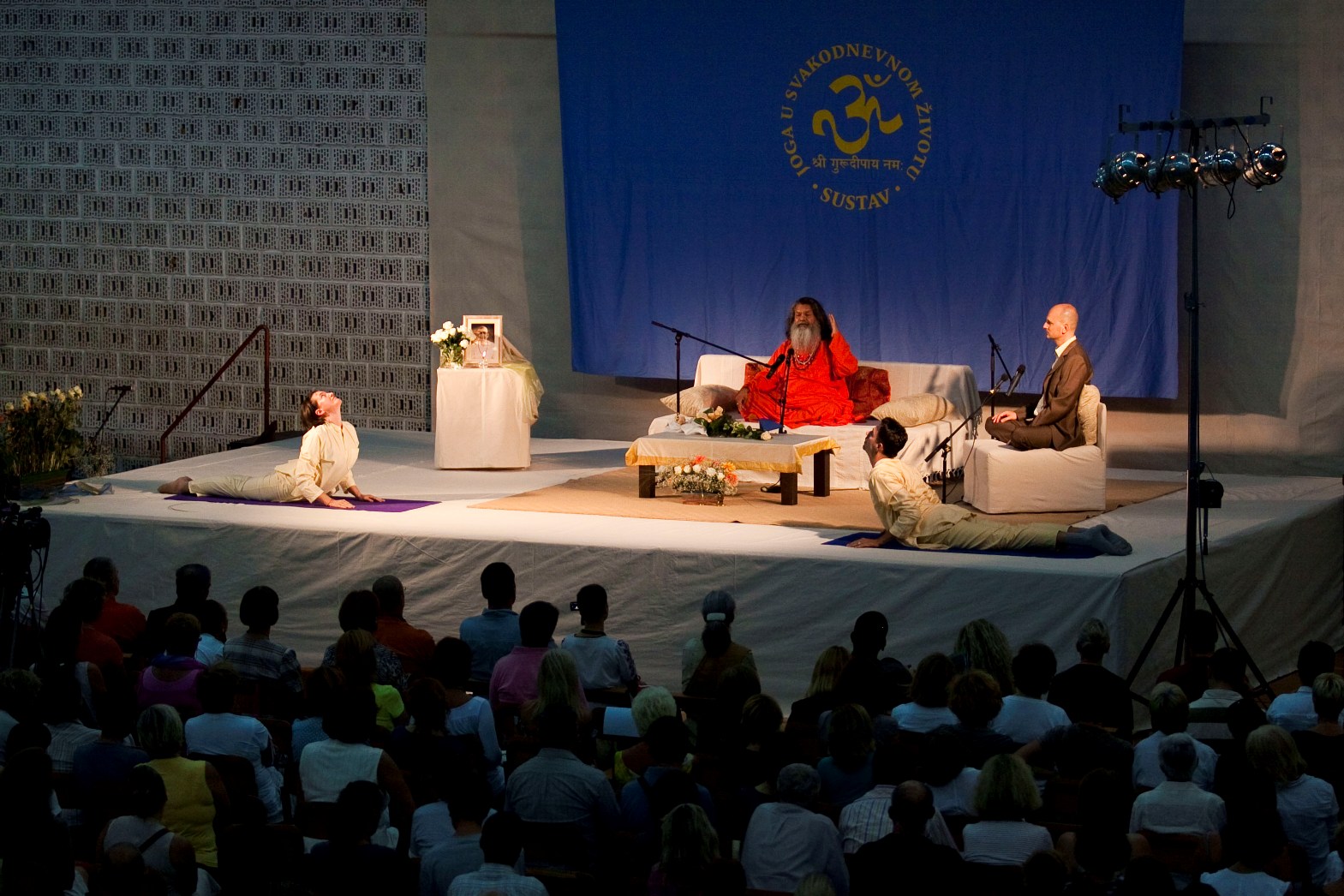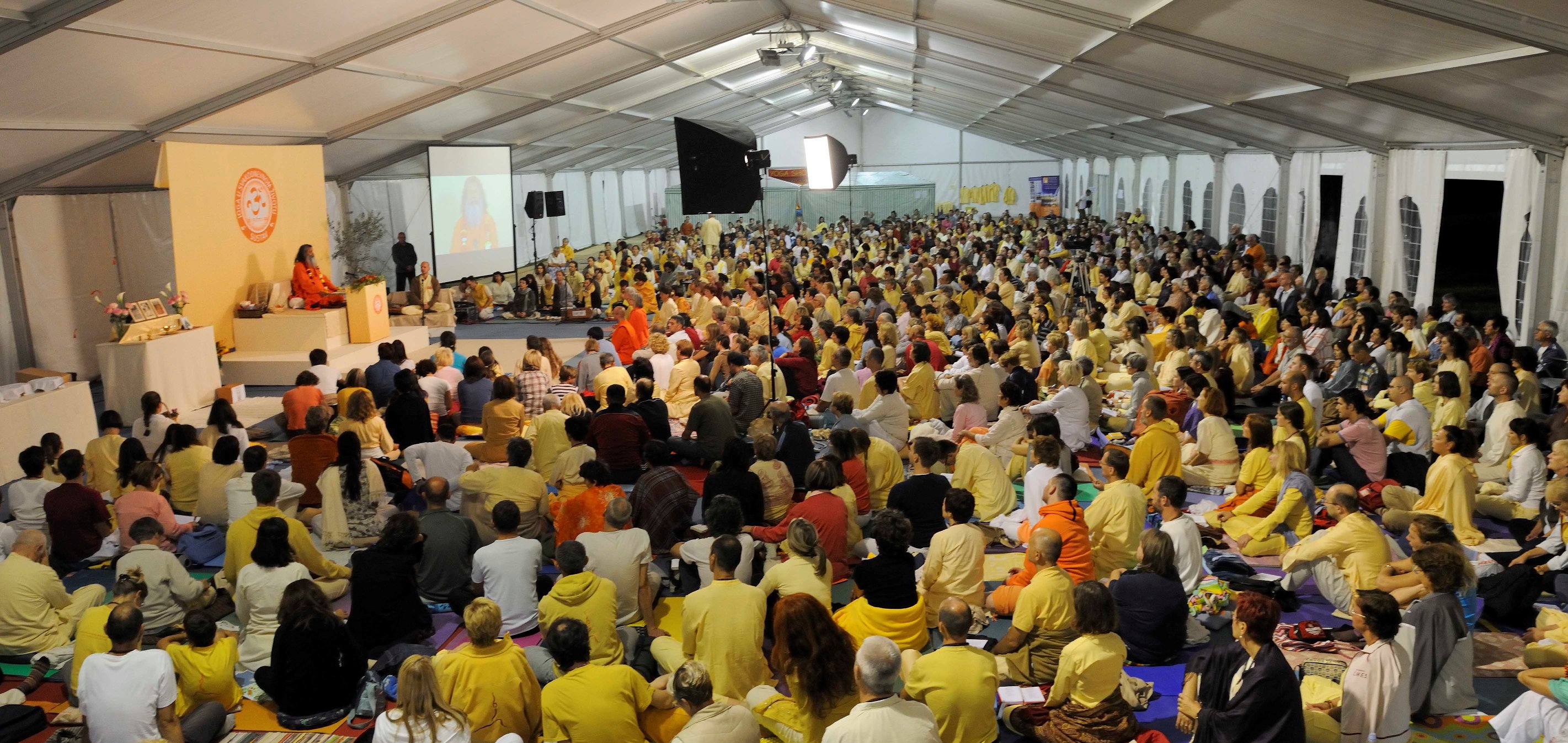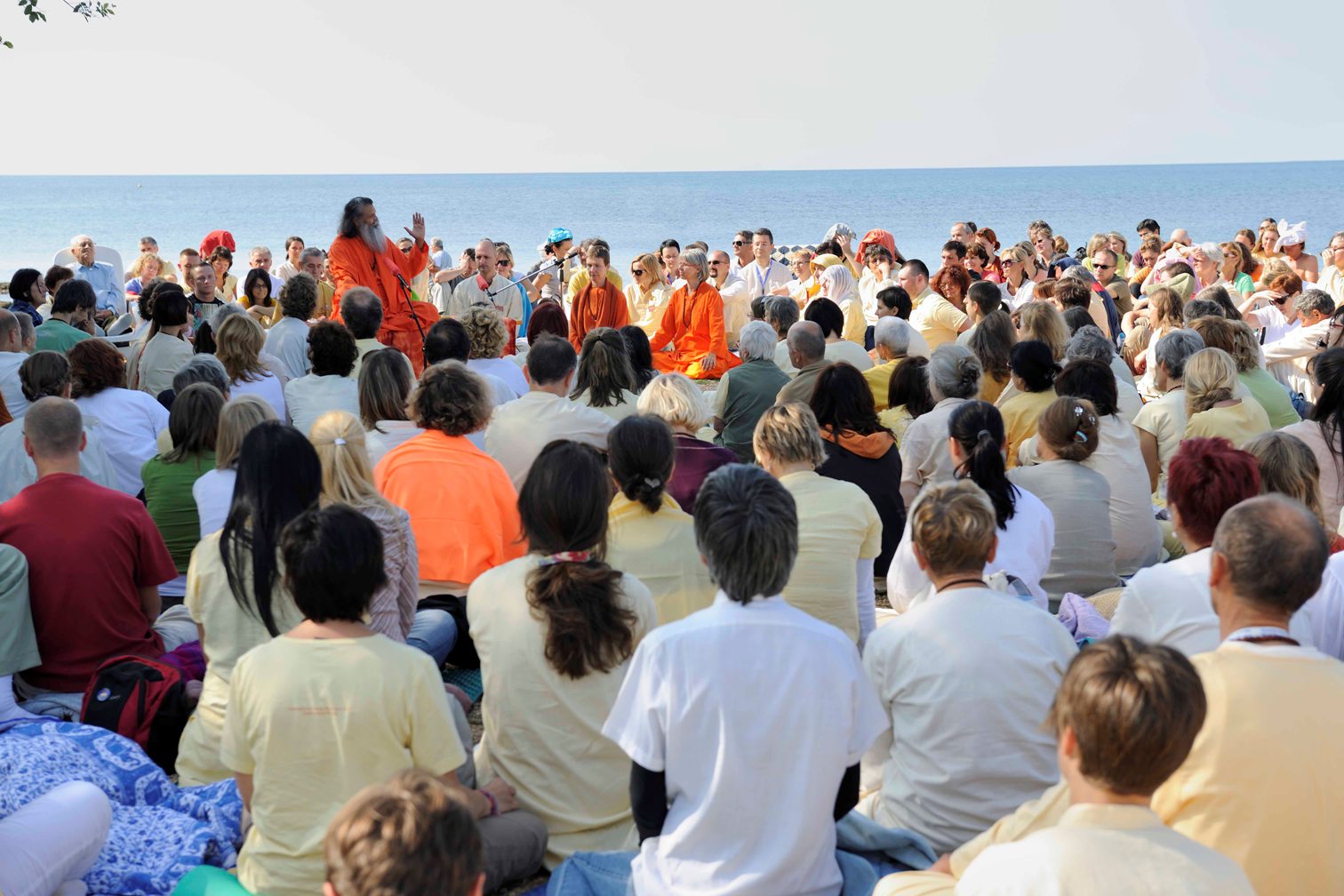 ---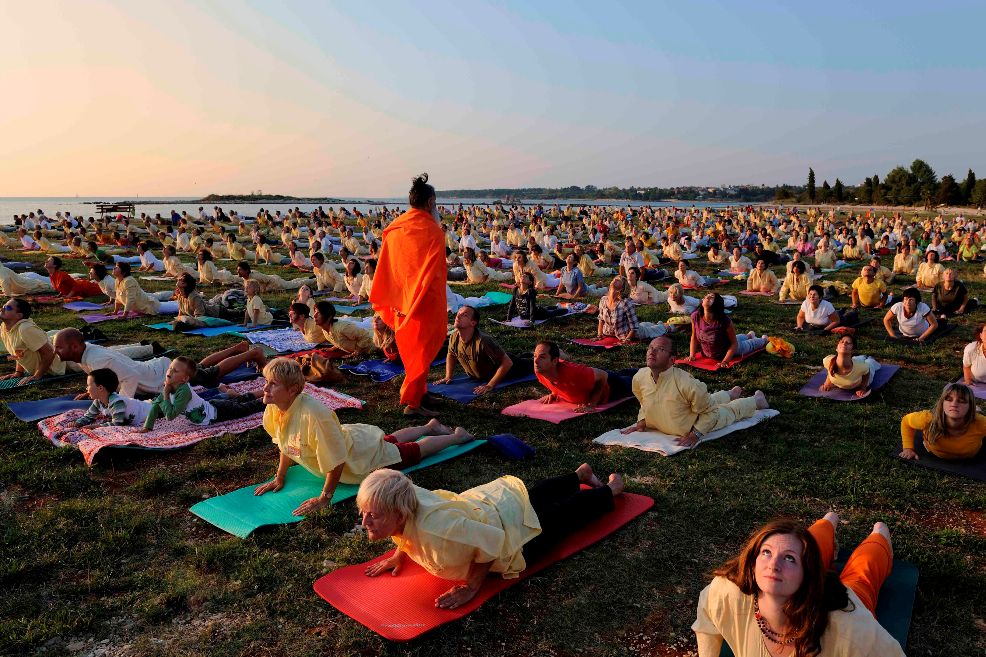 ---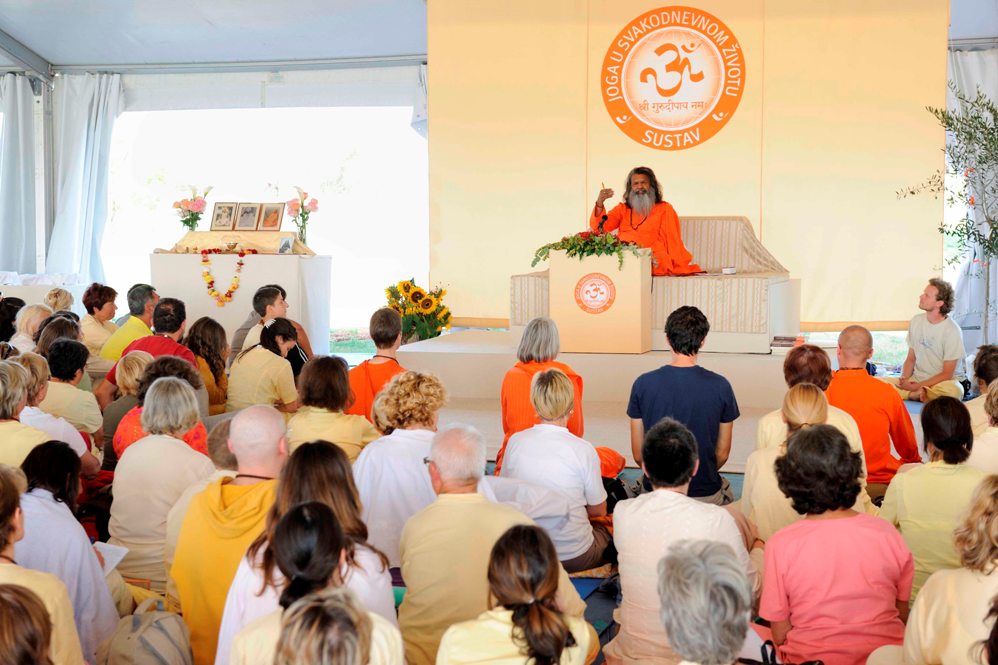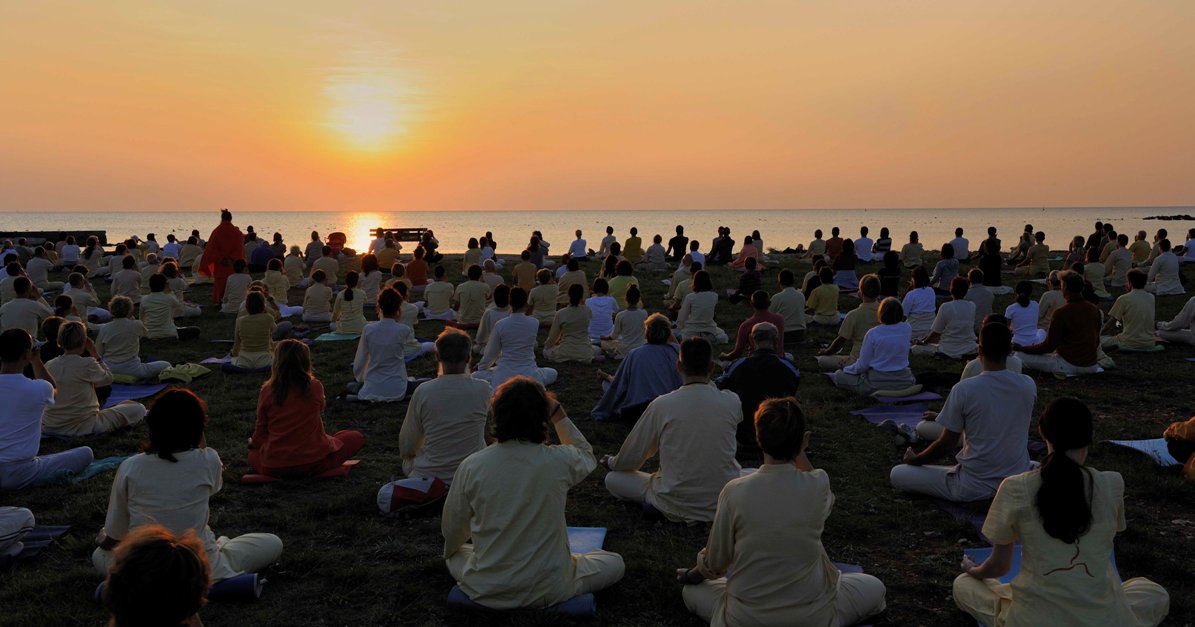 ---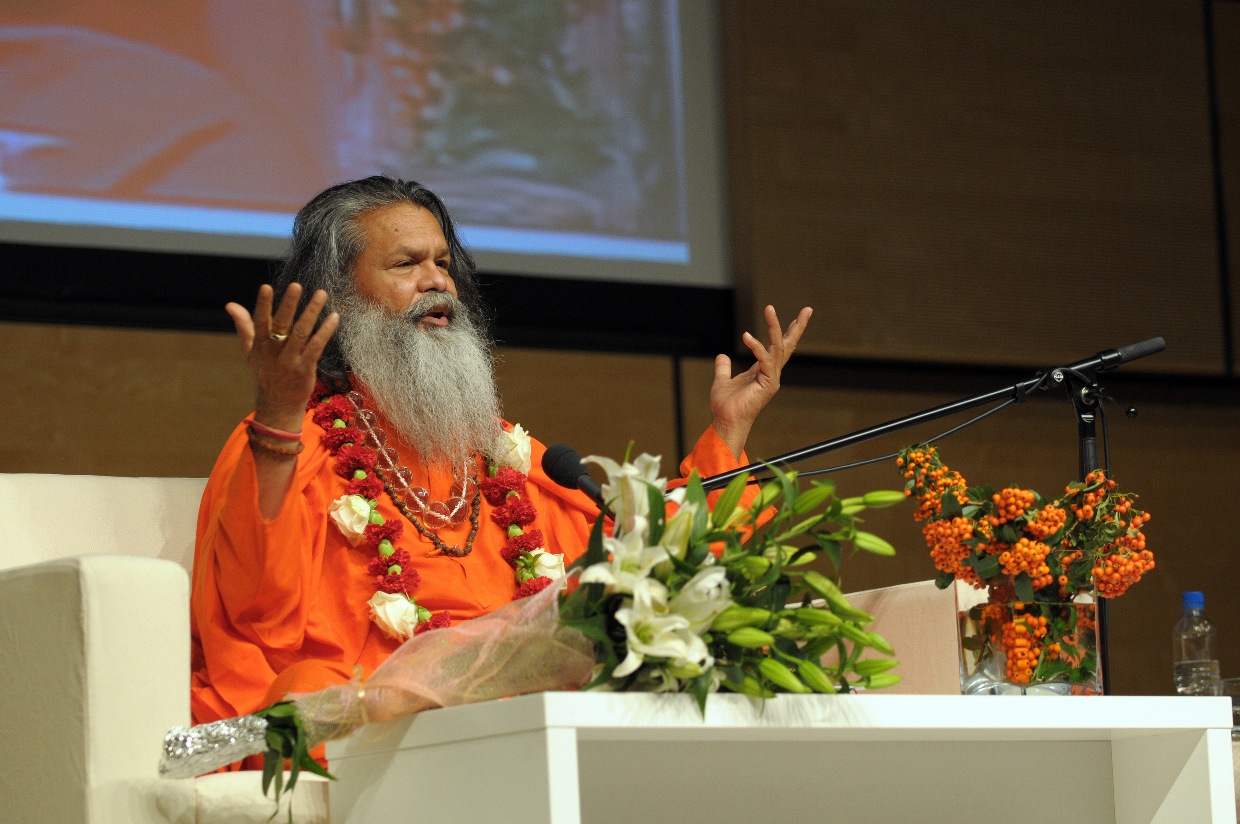 ---