Mahamandaleshwar Swami Jasraj Puriji's visit to Croatia 2011

"My entire stay in Europe is marked by a common impression, regardless of the country: always and everywhere I meet people who are practicing Yoga in Daily Life for twenty, thirty or forty years with dedication and perseverance . For me it is a revelation. To see how regular sadhana affects people and also enjoying the satsangs together in such spiritual communities, for me is pure joy. "- those are words that we often could hear from the Mahamandaleshwar Swami Jasraj Puriji during his visit to Croatia.
The visit began with summer seminar on the island of Iz. In the divine atmosphere of beautiful nature and peace of a small town where the seminar was held, the morning began with prayer and sadhana by the sea with the sunrise. Far away from everyday stress, noise and hectic pace of city, the days went by in relaxation, practice of asanas, pranayama, meditation and beautiful satsangs. After Iz Mahamandaleshwar Swami Jasraj Puriji continued his visit to Croatia in Rijeka, where he held a satsang in new Rijeka Ashram. Satsang was attended by disciples from Pula, Labin, Zagreb and many other Croatian and Slovenian centers. After Rijeka, Sunday satsang in Zagreb was the perfect ending of this short Croatian Tour.
With singing of Bhajans that raised bhakti from the hearts of all present straight to sky above Zagreb, one could feel endless joy of being together in satsang.
---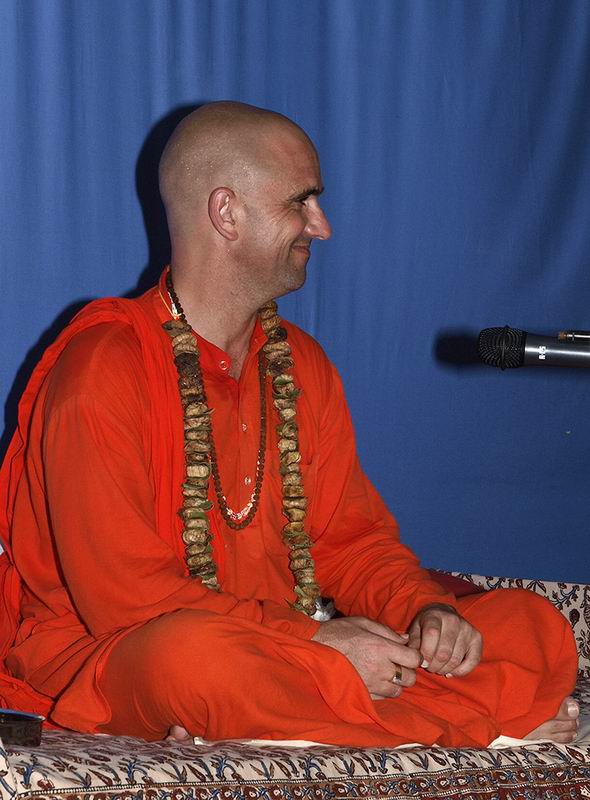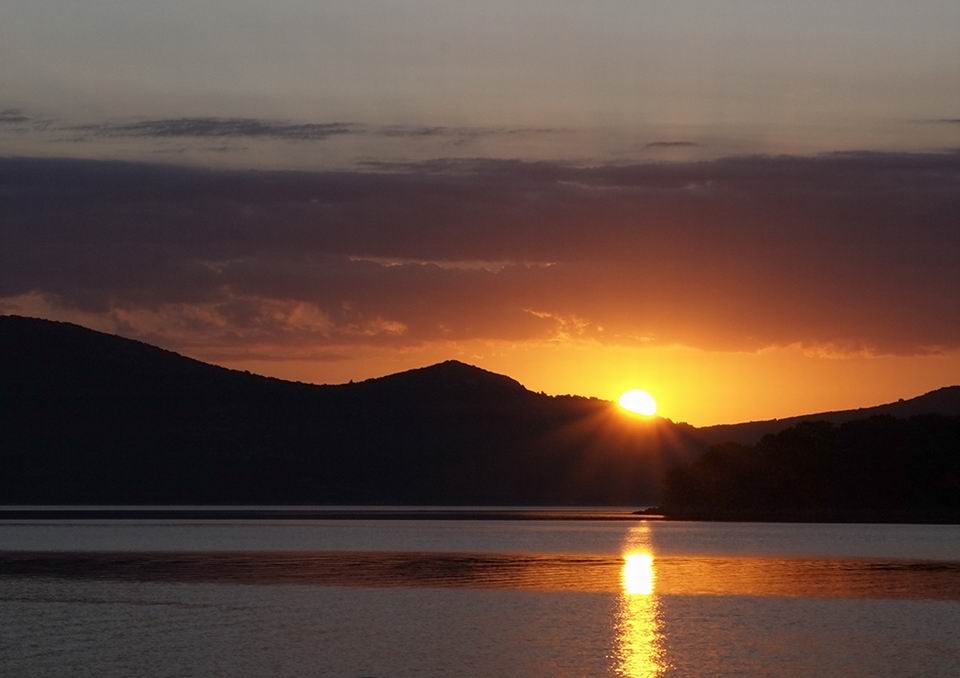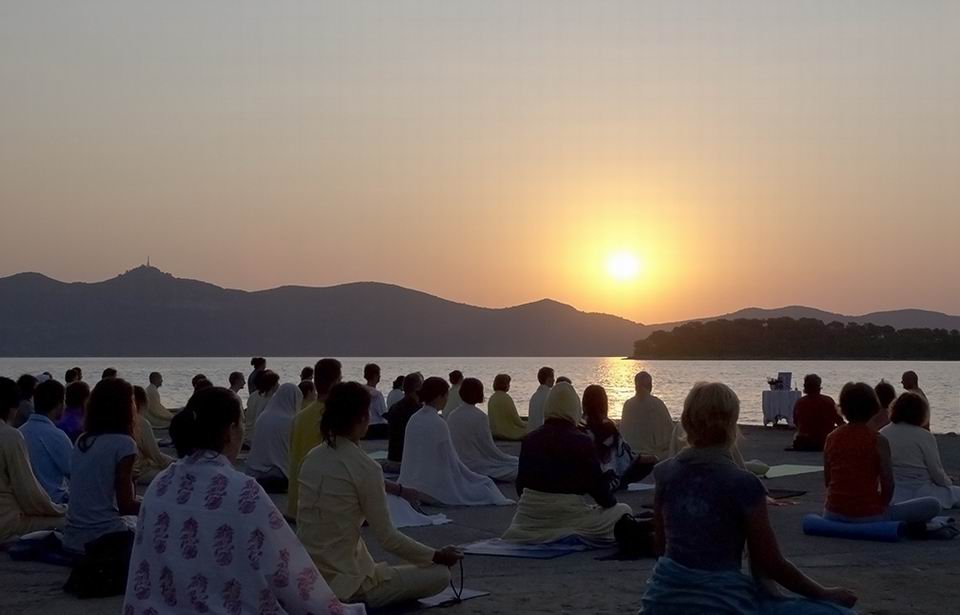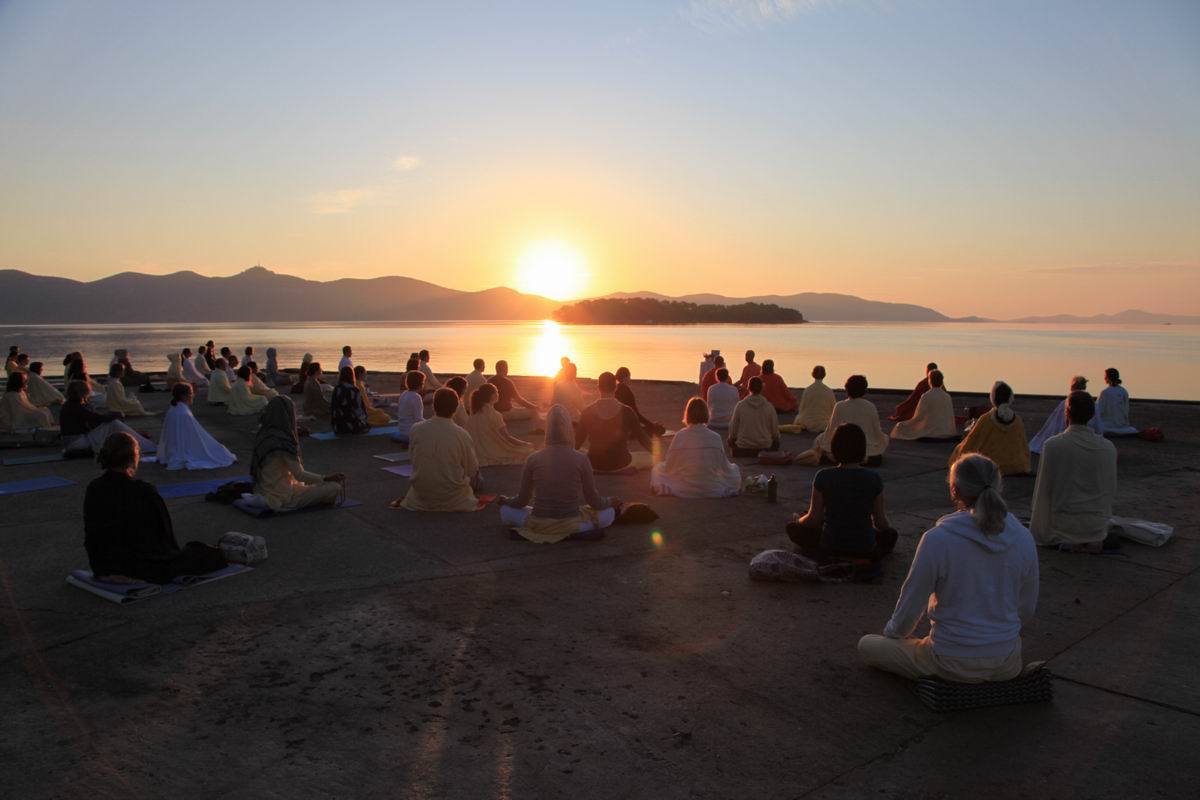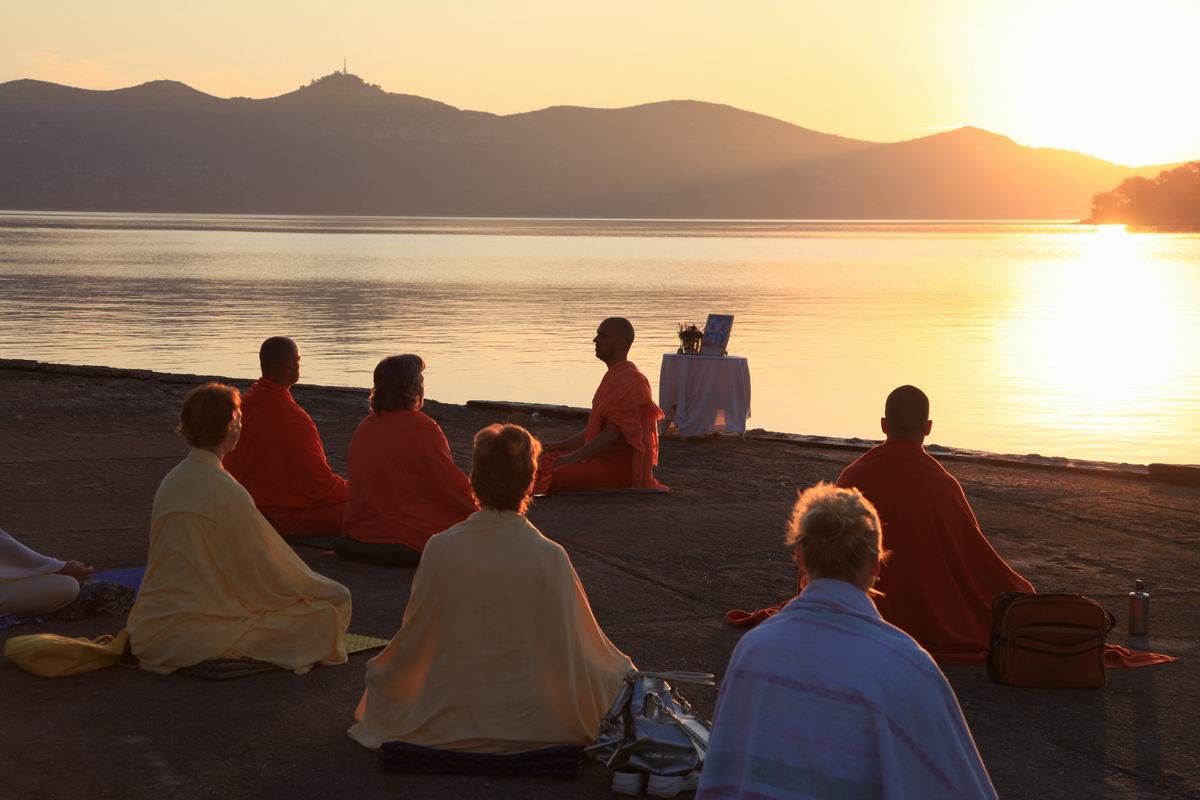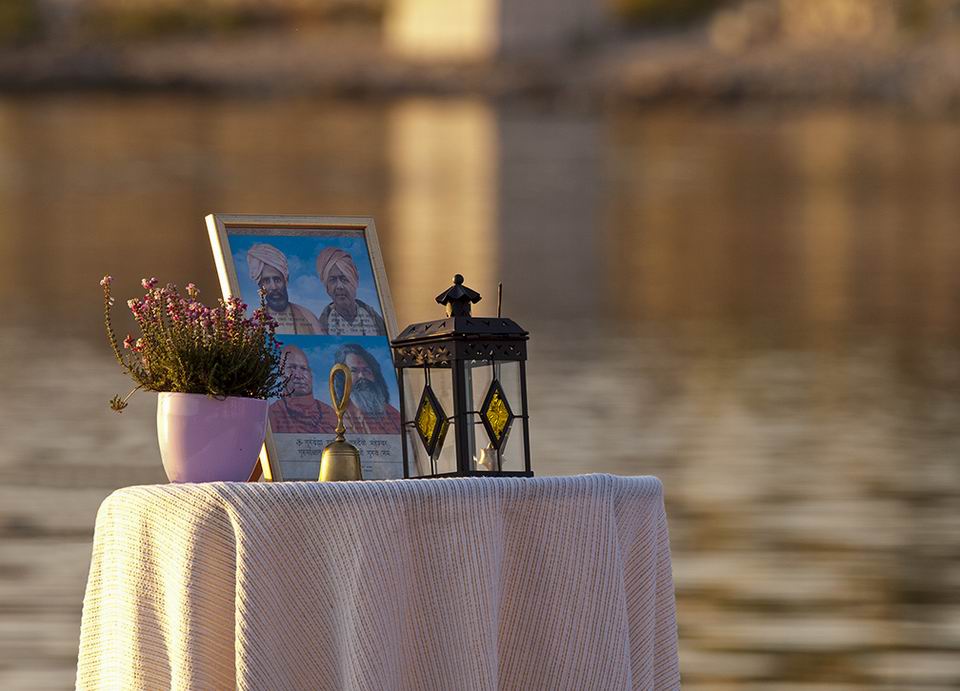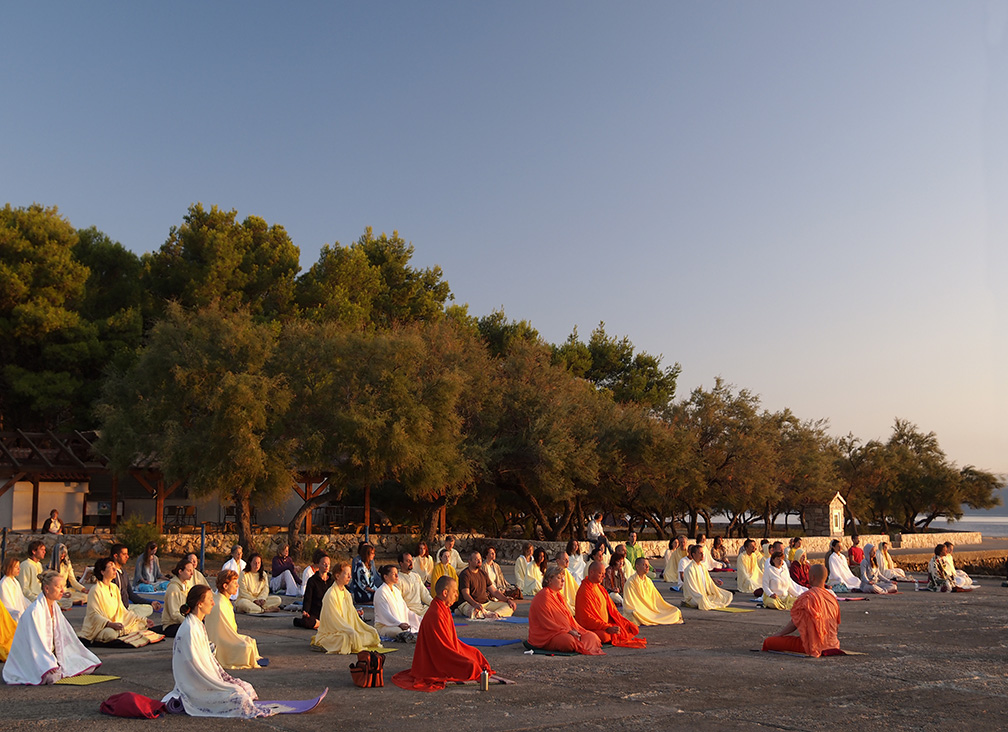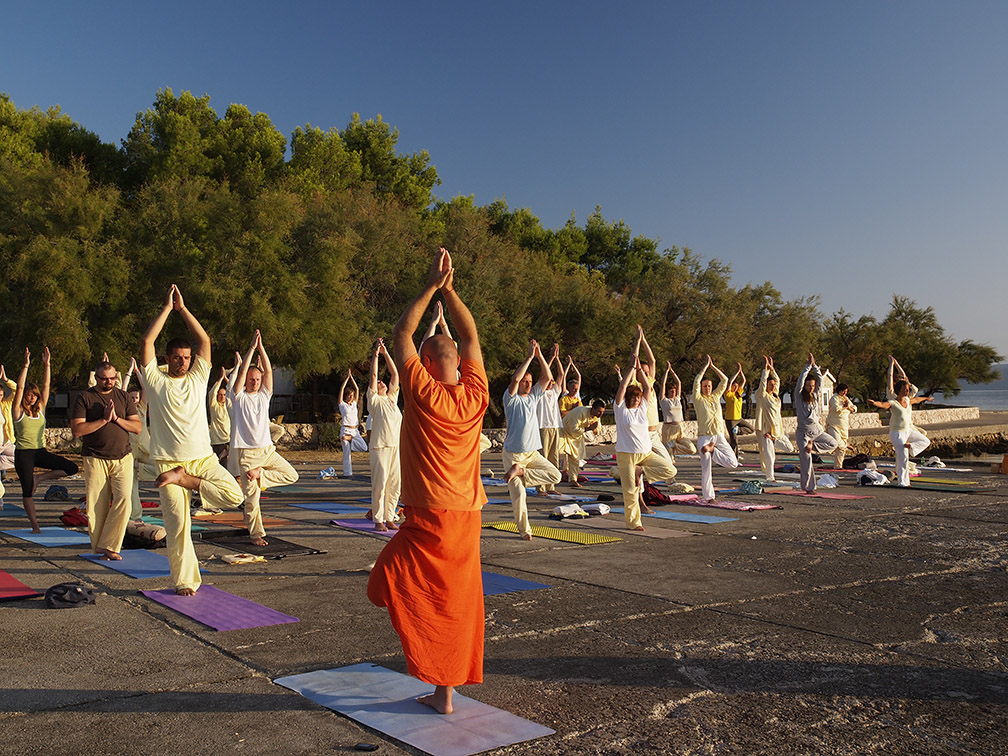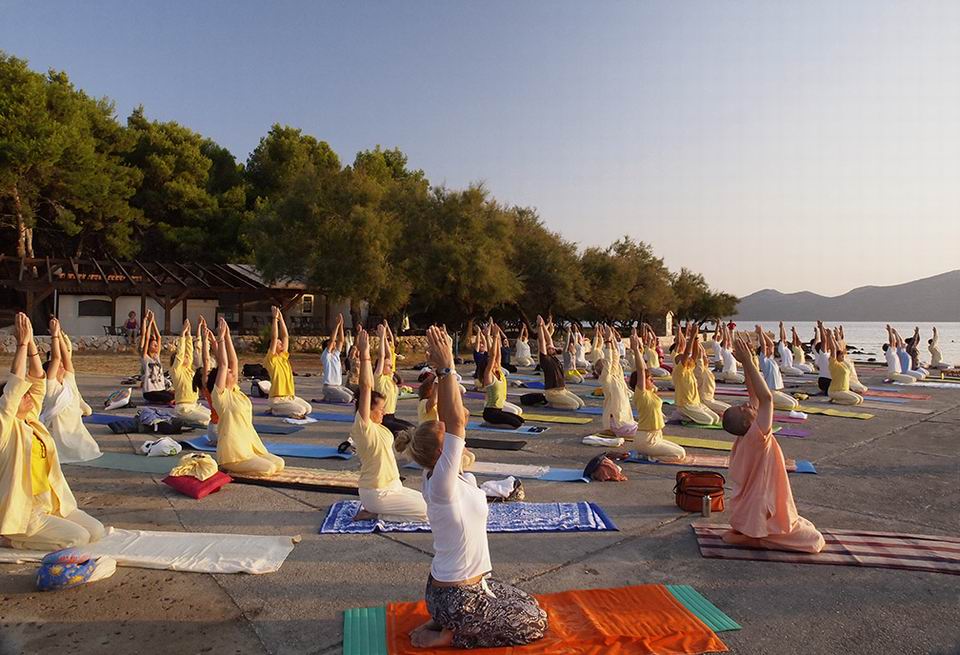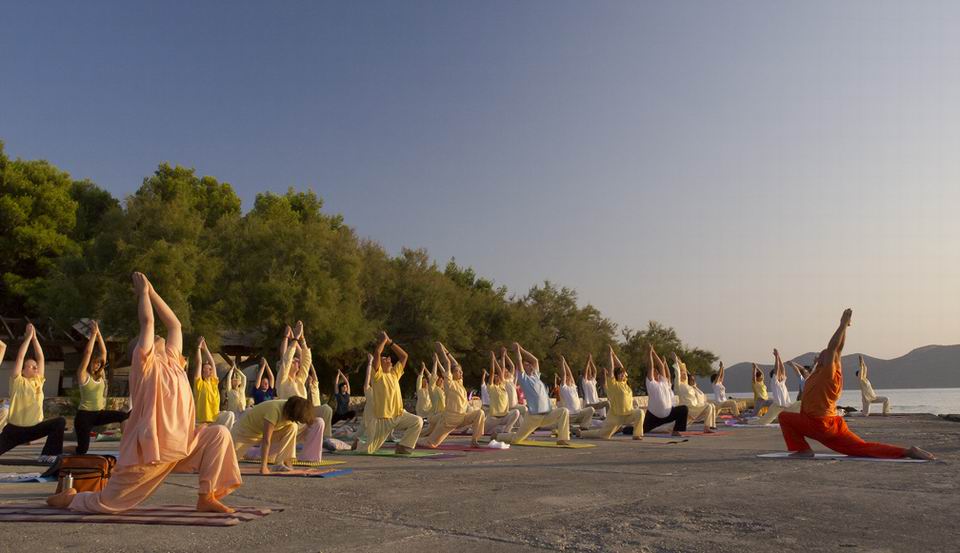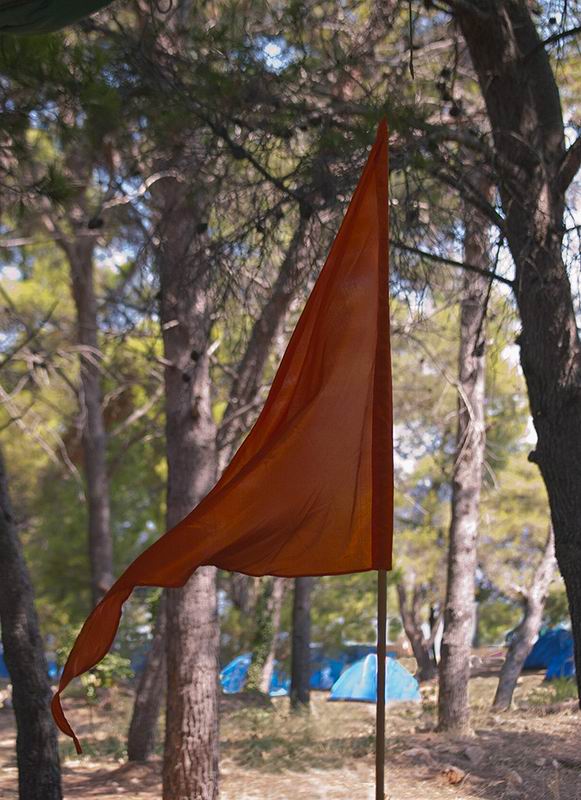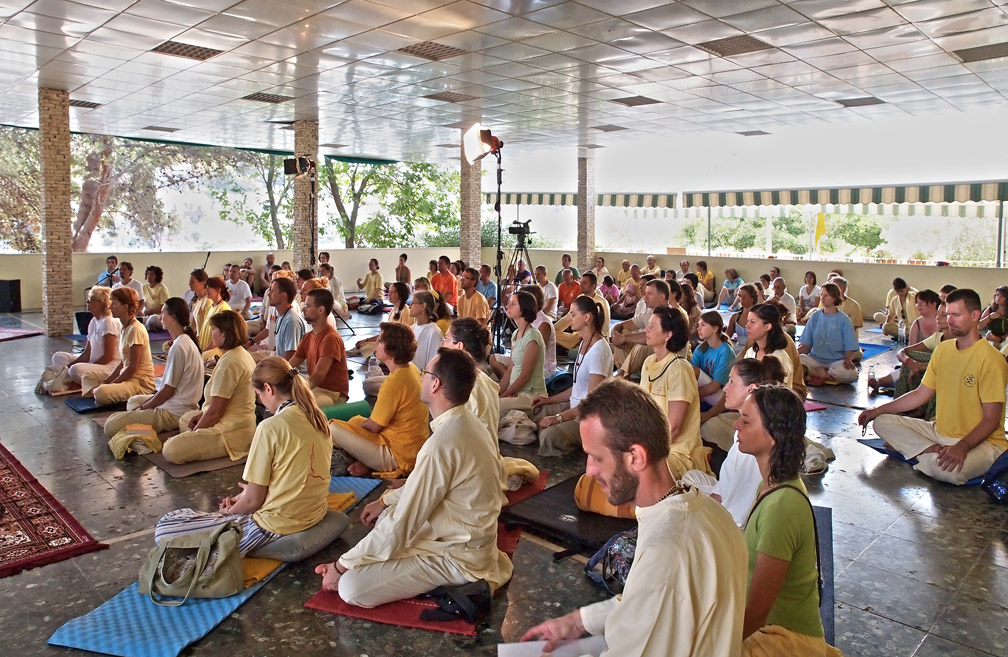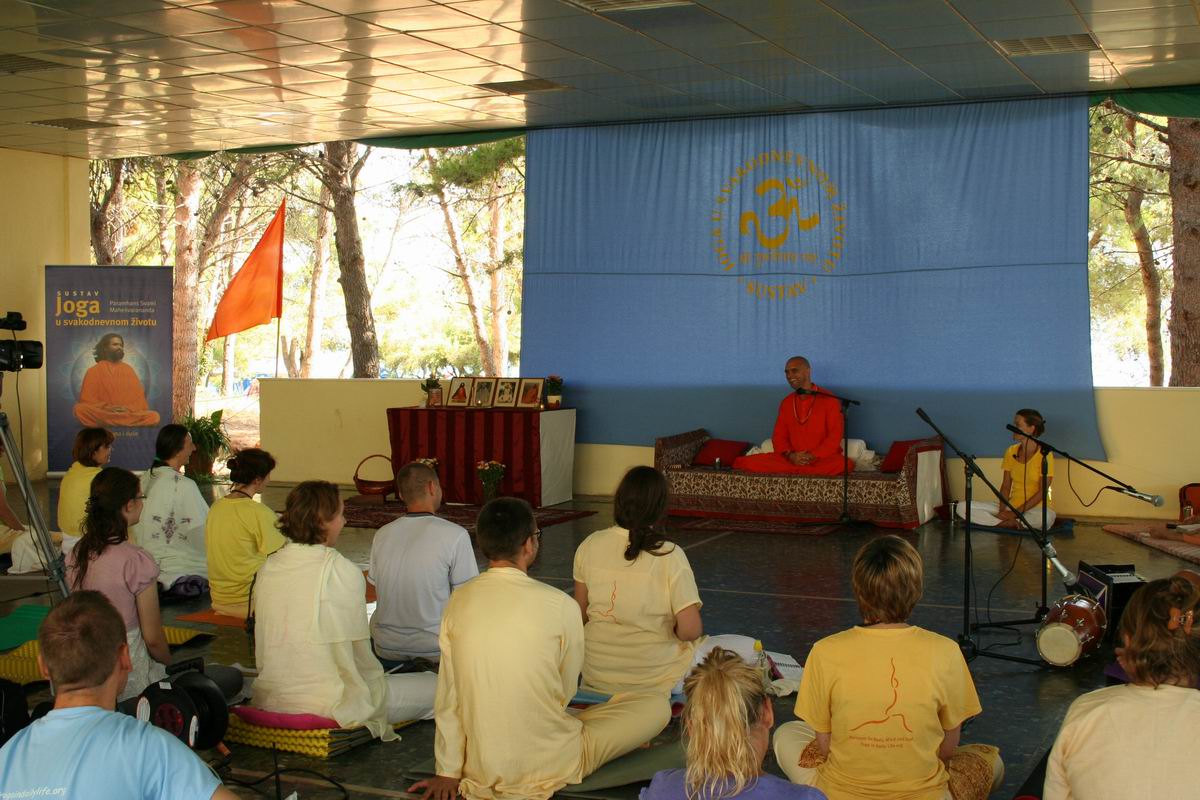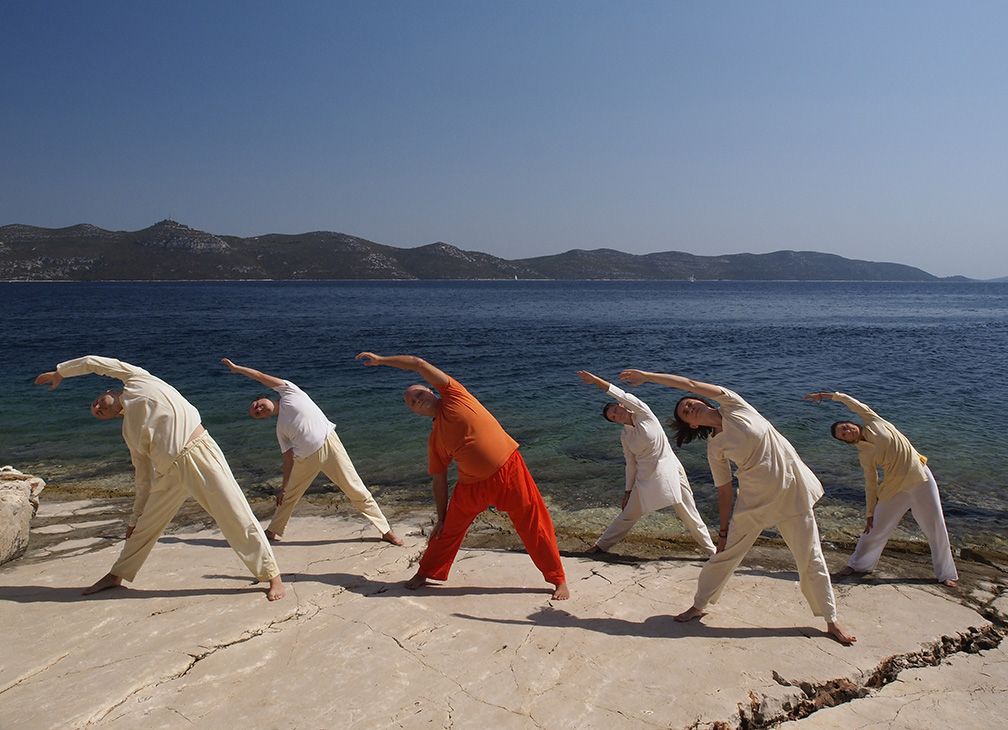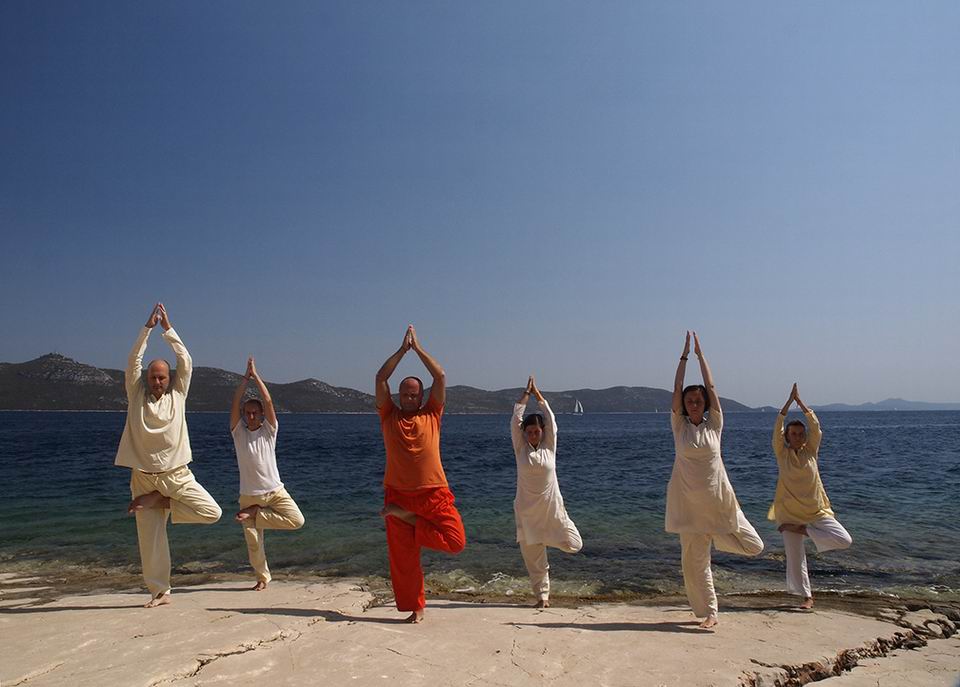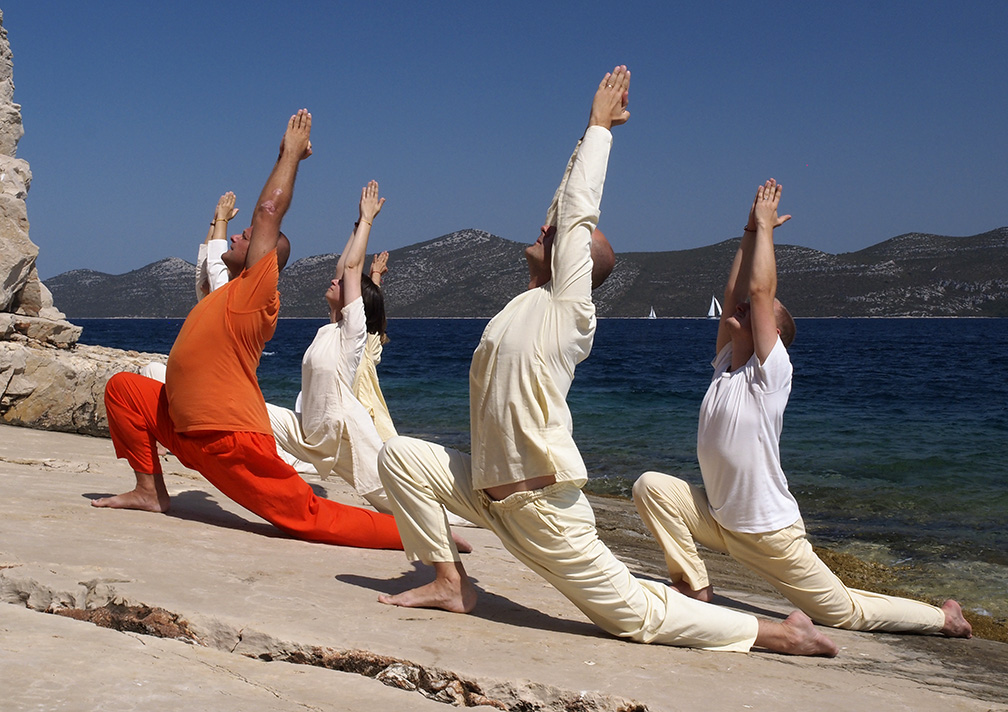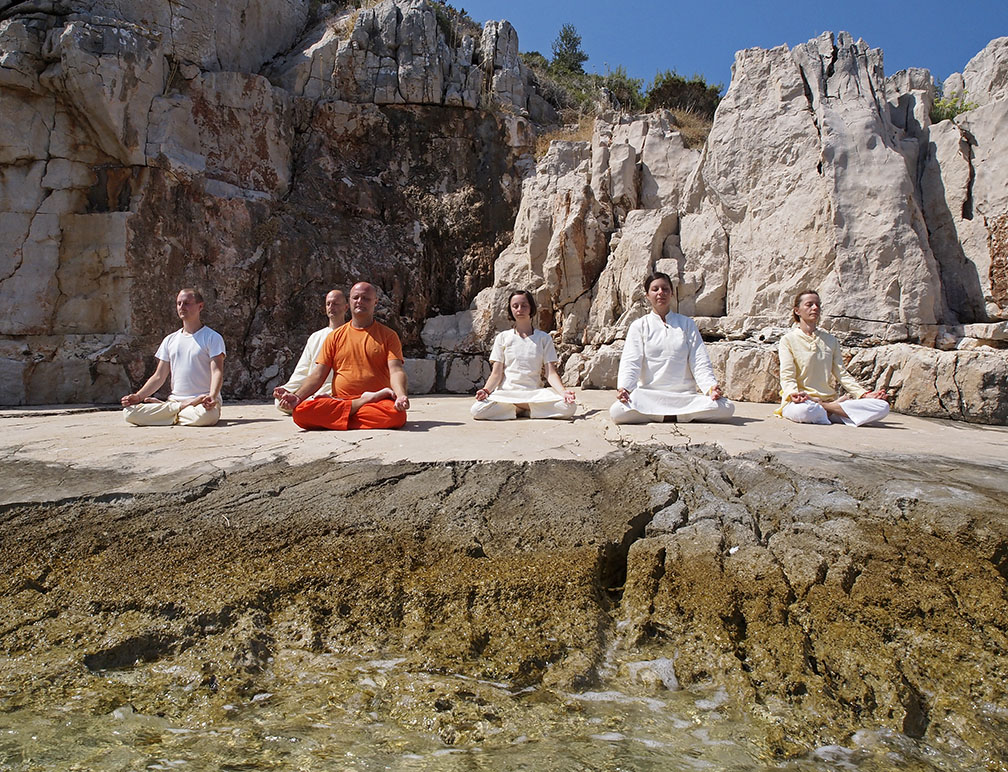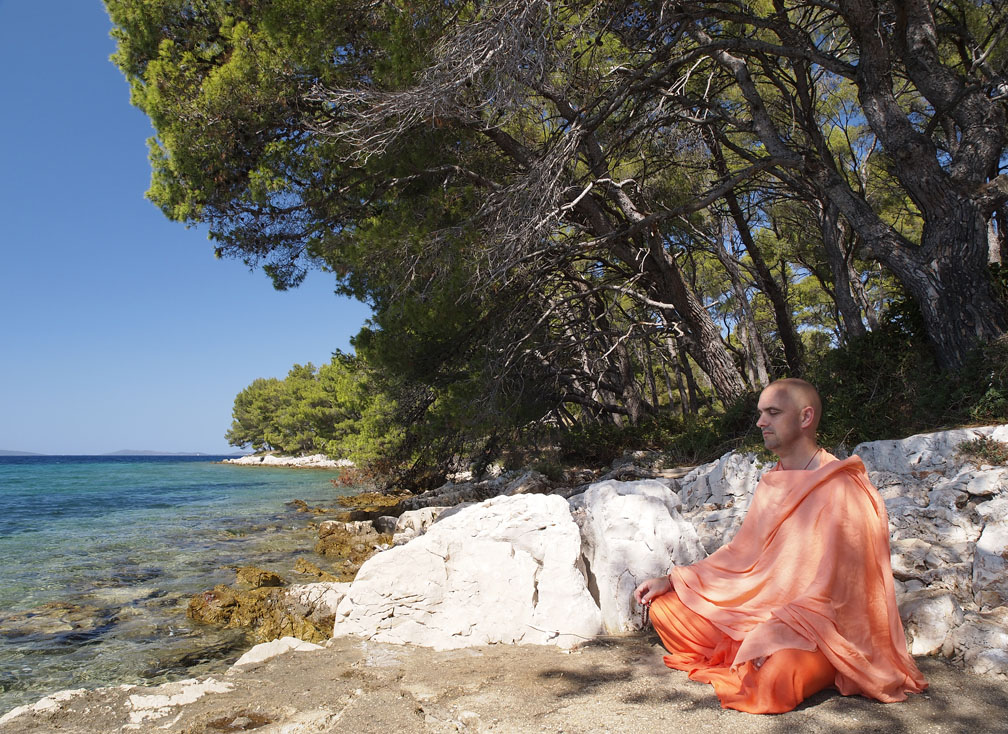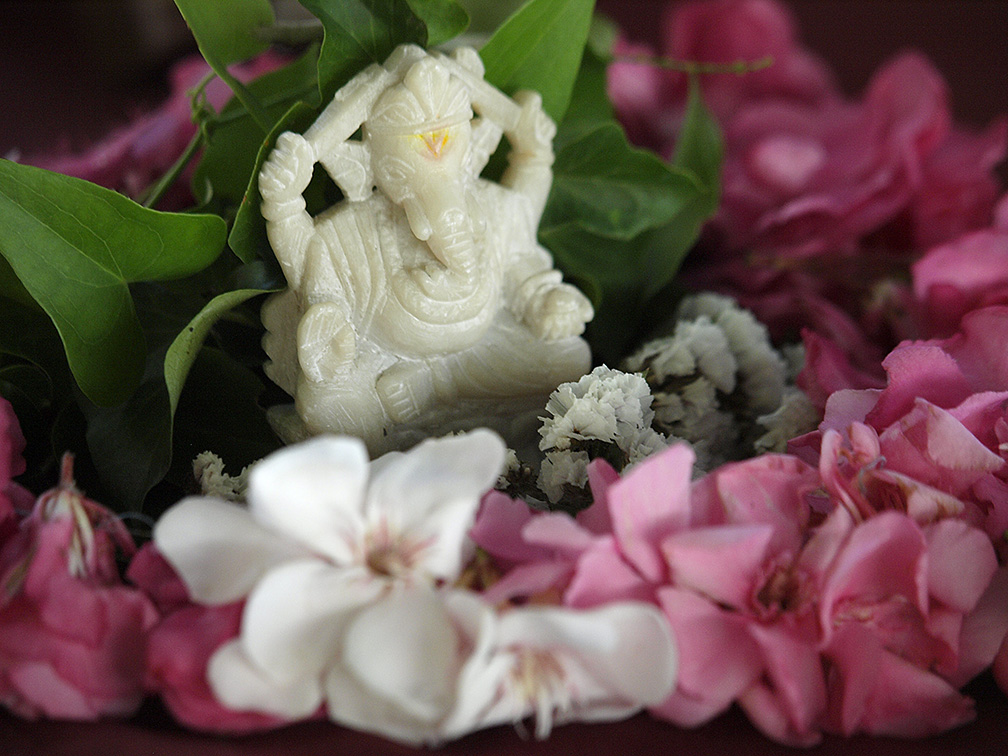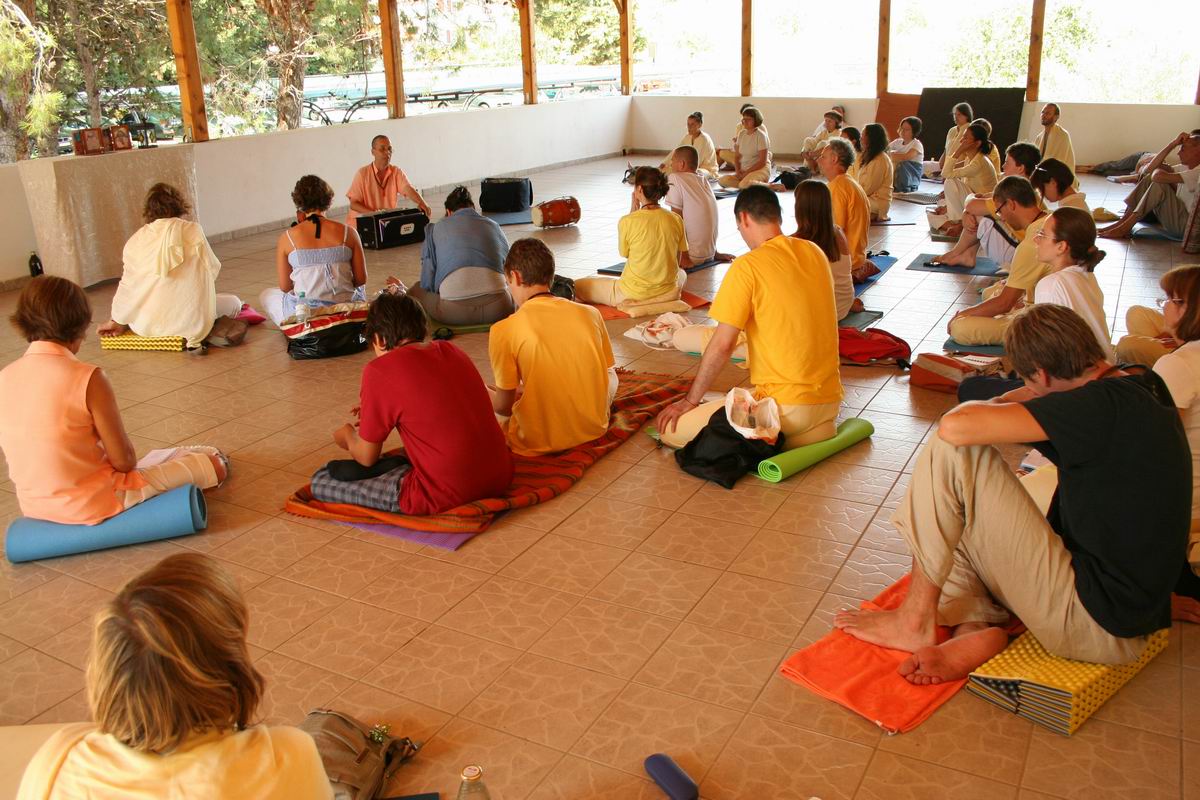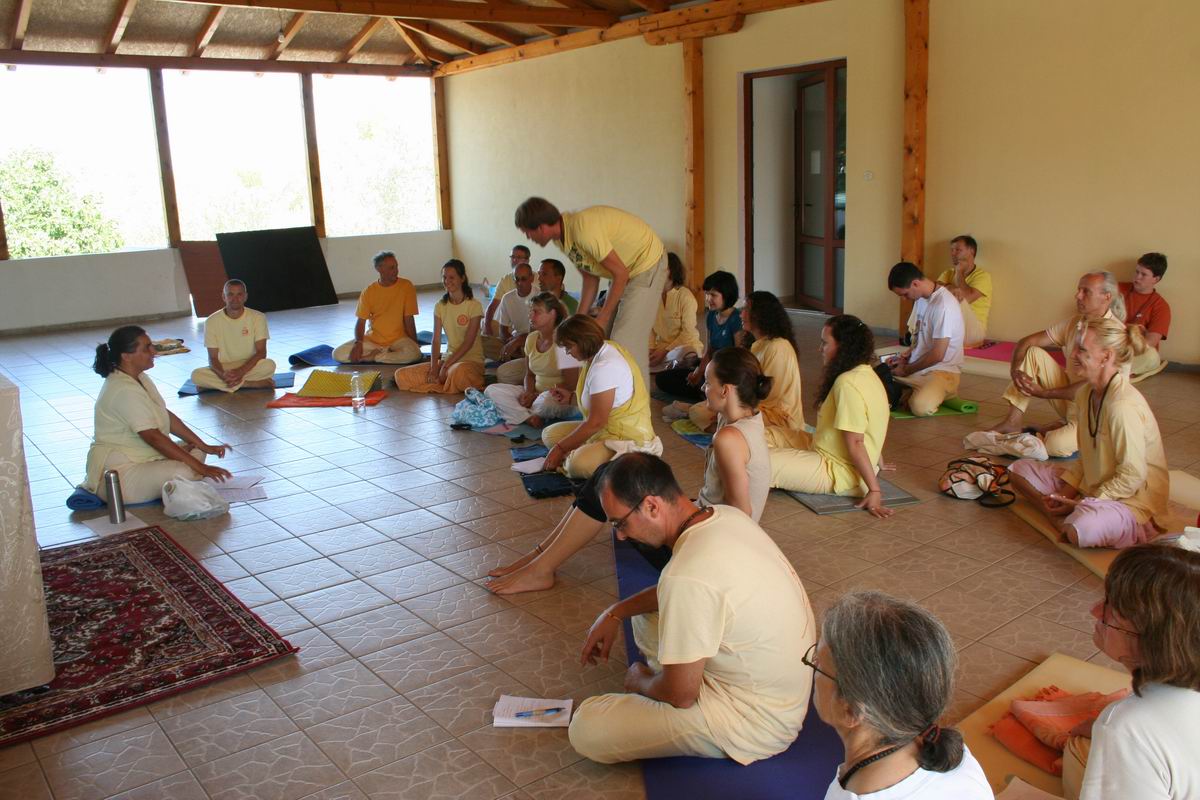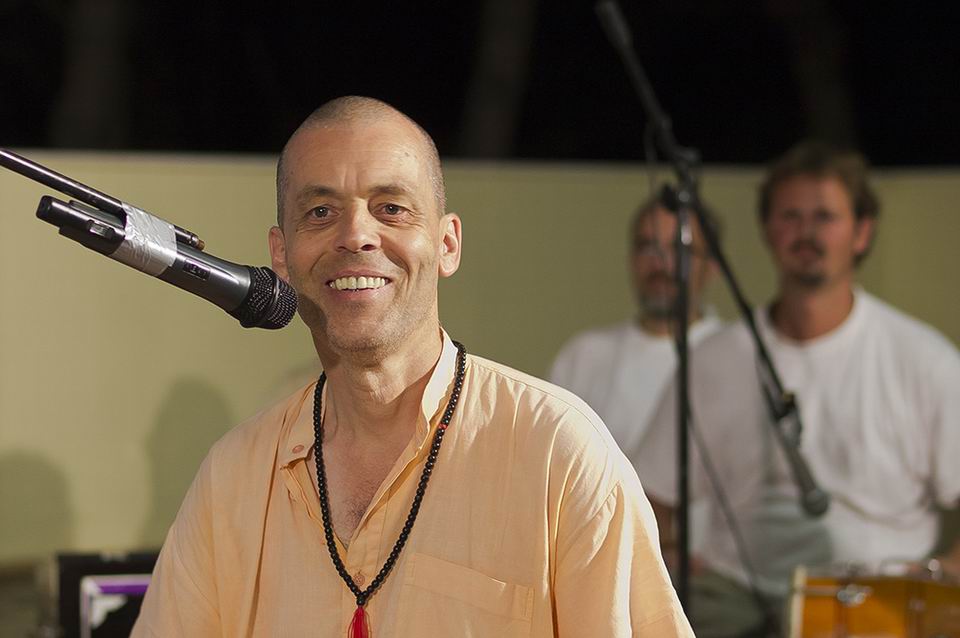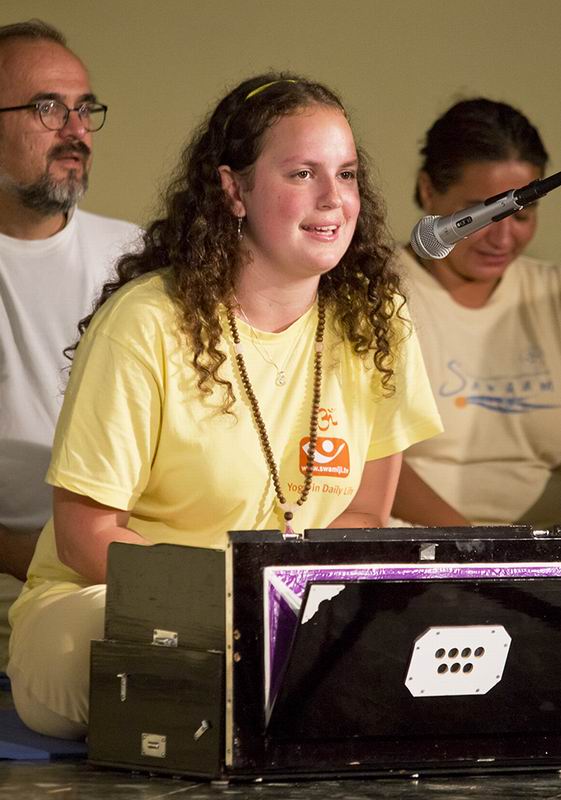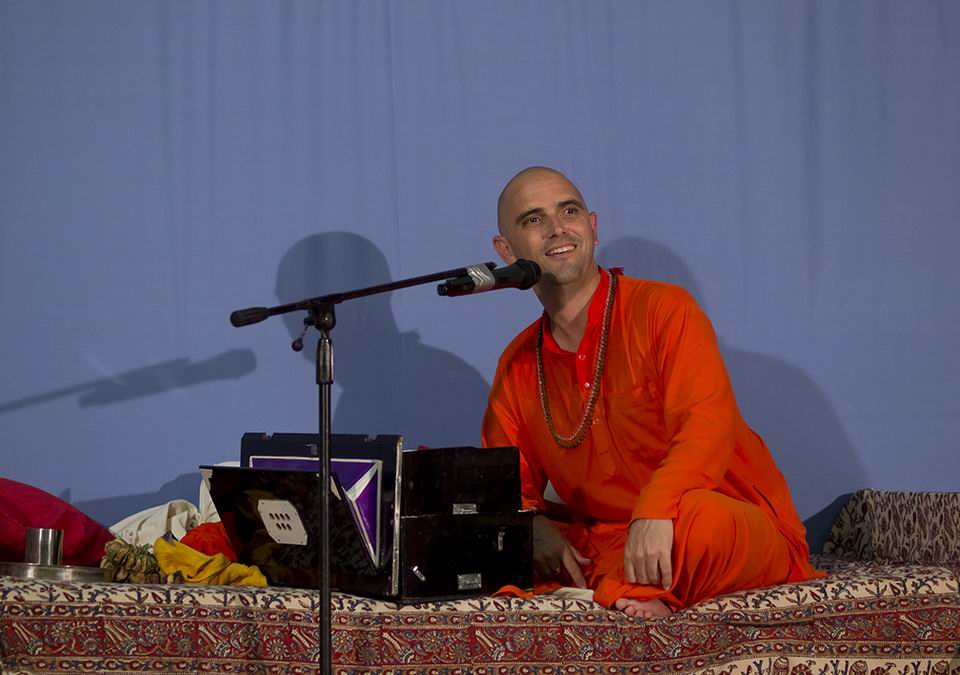 ---