Mataji - the mother of H.H. Vishwaguru Mahamandaleshwar Paramhans Swami Maheshwarananda - left this physical world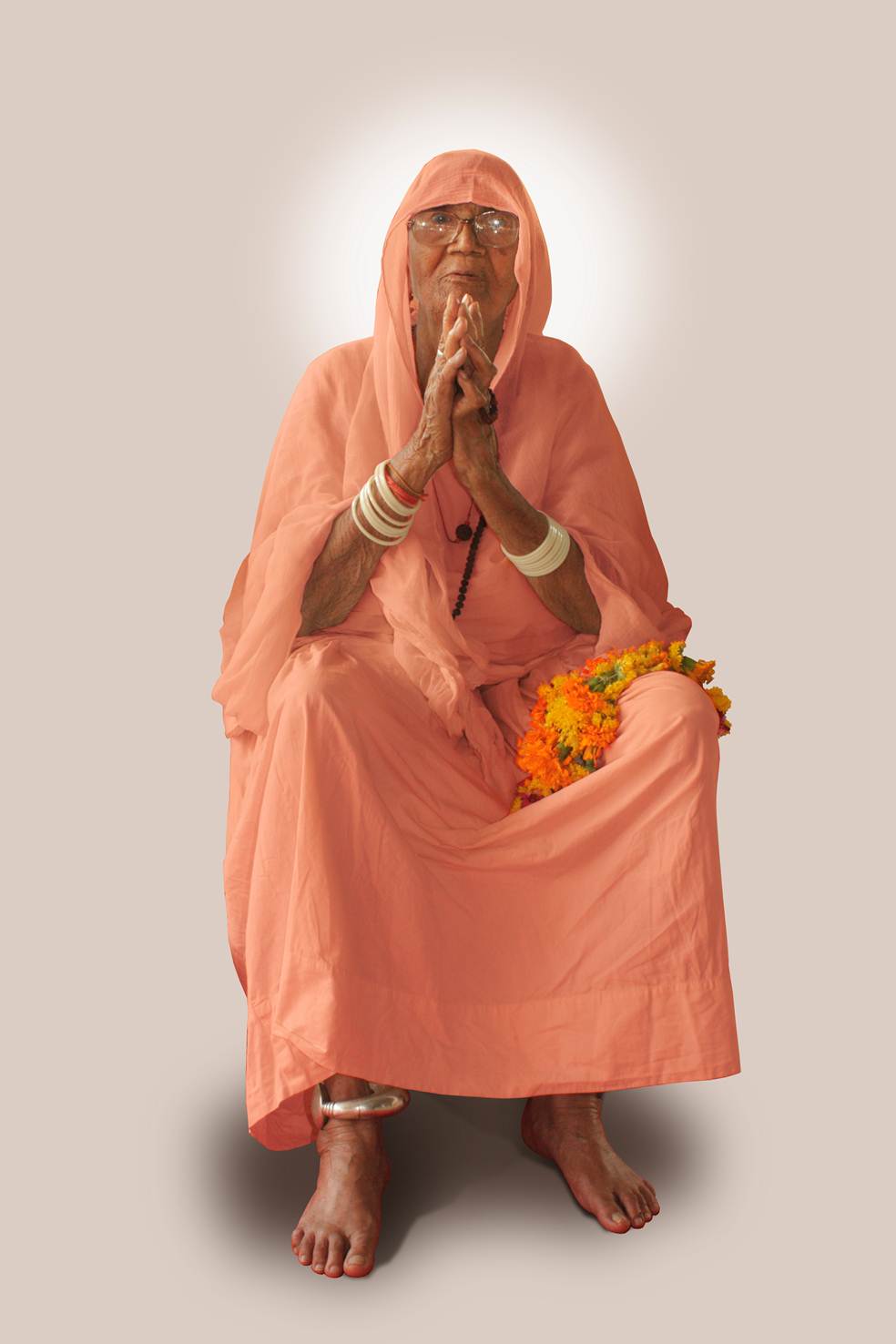 OM Matri Devo Bhava

Blessed Self Dear Readers,

Our Jagat Mata Sadhvi Swami Punyanand Puri Ji (Mataji) was born as Phool Devi in the village of Nipal, district Pali Rajasthan in 1916. She lived her family life as the devoted wife of Shree Krishna Chand Ji Garg in the village of Rupawas, district Pali. On the passing away of her husband she led a life of meditation and bhajan, spending most of her last twenty years in Shree Vishwa Deep Gurukul Maheshwaranand Ashram, Jadan.

Mataji was the elder sister of Hindu Dharm Samrath Paramhans Swami Madhavanand Puri Ji Maharaj and the mother of six children the youngest of which is our beloved Gurudeva, Vishwa Guru Mahamandaleshwar Paramhans Swami Maheshwaranand Puri Ji Maharaj.

Sadhvi Punyanand Puri Ji Maharaj (Mataji) peacefully left her physical body (Brahmlin) and merged with the divine in the afternoon of the 2nd July 2011 without any sign of pain nor distress and with a serene smile on her face. In recognition of her saintly nature she was given atur sannyas diksha according to the Dasnam Sannyasa tradition of Adi Shankaracharya. She will be installed in her Samadhi sthaal at 1215 pm on 3rd July 2011 in the company of countless sadhus, saints and thousands of devotees who had the joy of having her darshan and experiencing her peaceful radiance over the years.

At 1215pm Indian time on 3rd July 2011 devotees throughout the world will maintain a minutes silence in honour of Mataji and to pray that her example of peace and love to all should spread throughout all of mankind.
Please see also the Farewell Ceremony To Mataji on Swamiji.tv. The Farewell Ceremony will be repeated multiple times during the next days.
---