Meeting in Croatian Parliament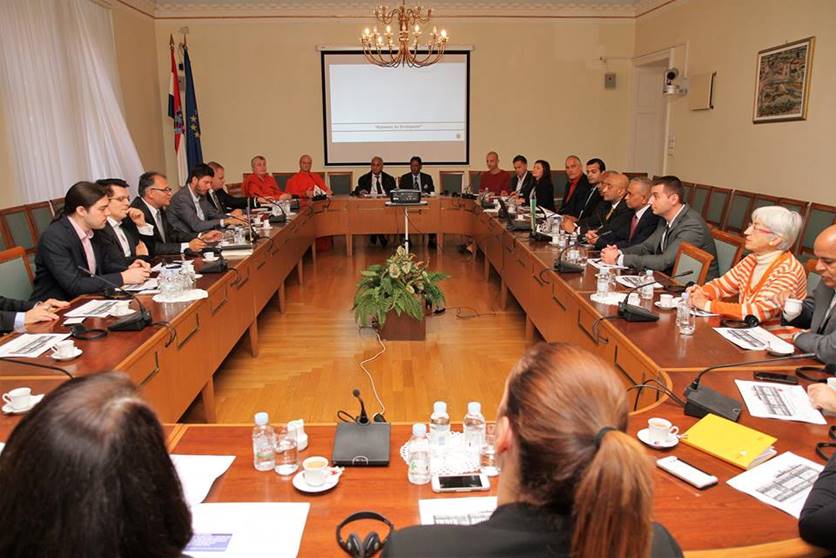 Mahamandaleshwar Swami Vivek Puri and Sadhvi Anand Puri were invited to the Croatian Parliament for a meeting of the Croatian–Indian Friendship Group, as representatives of Yoga in Daily Life and the Hindu Society of Croatia – organizations which are both recognized as partners of Indian Embassy in spreading Indian culture in Croatia.
The meeting was presided over by Veljko Kajtazi, Member of Parliament and Chair of Croatian–Indian Friendship in parliament and several attendees spoke. including the Indian Ambassador, who made a presentation on Indian foreign and economic policy.
When MM Swami Vivek Puri spoke, he suggested that Croatia should have the school curriculum changed so that the rich cultural heritage of India can be presented to students the same way as other great cultures, such as those of ancient Greece and Rome. The suggestion was warmly accepted by the parliamentarians present.