Peace Prayer in Villach, Austria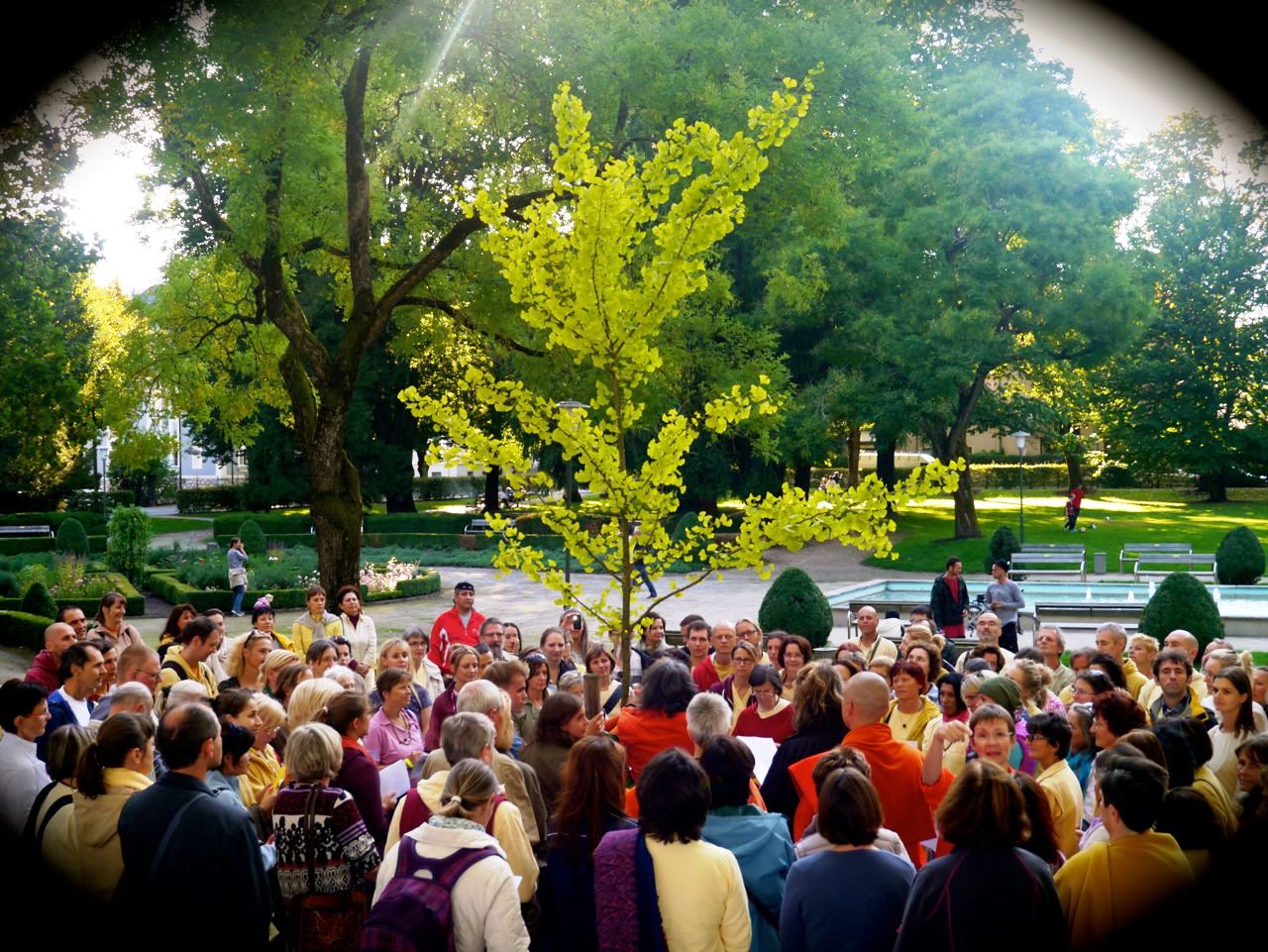 21 September 2013
Peace Day Celebrations in Central Park Villach, AUSTRIA.
During the International Peace Seminar of Yoga in Daily Life.
Authorities of the city Villach have endorsed the Yoga in Daily Life peace tree as a symbol of equality and harmony throughout Austria and the world. It is one of many Yoga in Daily Life Peace tree's around the globe, but unique today since His Holiness Vishwaguru Mahamandelshwar Paramhans Swami Maheshwaranandaji graced the ceremonies and lead a Peace prayer with the hundreds present.
OM
Lead us from unreality to reality.
Lead us from darkness to the light.
Lead us from death to immortality.
May everywhere be good health.
May everywhere be peace.
May everywhere be harmony.
May all realize completeness.
May there be happiness and prosperity on all planes.

OM
Peace be in the universe.
Peace be in the atmosphere.
Peace be on earth.
Peace be in the waters.
Peace be in the herbs.
Peace be in the vegetation.
Peace be in the elements.
Peace of the Supreme.
Peace be everywhere.
Peace, only peace.
Peace be in my mind and heart.

OM. Peace, Peace, Peace.
His Holiness Vishwaguruji finished with these words:

"This tree has been planted and is cared for as a symbol of World Peace, many are here today and many more will come each day, as they have done in the past to repeat their prayers of peace for all countries and for all living beings. I thank you all for your positive and kind thoughts, and that you have come here on the International Day of World Peace, it's a reminder of the inner peace that we shall all endeavour to have in this world, and spread further".
---