Tree planting in Germany - a different world is plantable!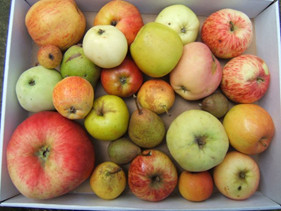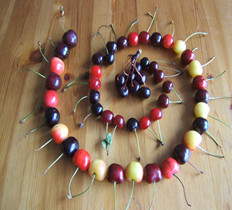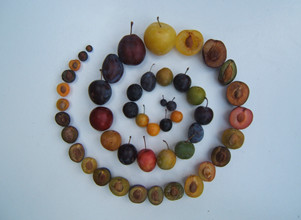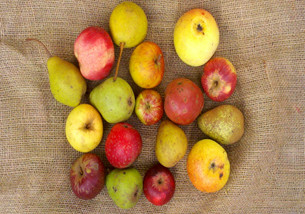 After the call of Yoga in Daily Life founder and author, Vishwaguruji Paramhans Swami Maheswarananda, to "plant fruit trees and work actively for the preservation of the environment!", Tyagpuri in Germany initiated cooperation with two registered non-profit associations - the LebensGut Cobstädt eV (Good Living Association of Cobstädt) and Ein neue Erde eV (New Earth Association) - for the project 'Diversity on the Way of St. James' and the tree planting campaign 'A Different World is Plantable!'.
Inspired by Vishwaguruji's vision to protect Mother Earth and the environment, and to ensure a healthy, happy future for our children, the Yoga in Daily Life group in Germany have been active since 2014 in planting fruit trees, especially on the pilgrimage path known as Camino de Santiago/Way of St. James.
Through public relations work, a large network of supporters has been established to realize the vision of planting one thousand different fruit varieties, through many tree planting campaigns. Thus, a unique and precious cultural landscape has been created along the Way of St. James, which, for people and many other living beings, is building a space and foundation of existence that cannot be found in the vast fields of monoculture crops. This more diverse habitat will also protect the next generation's endangered species, those under threat of extinction.
In taking further responsibility for the earth and the preservation of biodiversity, information about the projects will be communicated to children and adolescents - the 'next generation'; and one thousand flyers and information sheets have been distributed to pilgrims' hostels and schools, inviting sponsorship of the trees.
Supporters include:
The Lothar Kreyssig Ecumenical Center; many agricultural enterprises; the ecumenical pilgrimage route; the Ministry of Agriculture and the Environment; various environmental offices and localities; many kindergartens and schools; the Protestant Church of Central Germany; other environmental and nature conservation associations; and many pilgrim friends.
Together with many other tree planting campaigns, more than 1000 different fruit trees have been planted along a section of the Way of St. James, and the 'region of diversity' created by the group in Thuringia (central region of Germany) has won an environmental award.
The planting campaigns are to continue in the future, in order to preserve diversity in the cultivated landscape along further sections of the path.
Objectives of the project:
Social 'movement' for a change of consciousness
Networking of different regional initiatives for a meaningful purpose
Implement measures to preserve endangered crop diversity, by building a unique, freely accessible gene pool for pathogens along the Way of St. James
Building the 'region of diversity', a center for the conservation of crop diversity
Care and preservation of our earth and all of divine creation.
Our responsibility for the earth and biodiversity should be communicated to children and adolescents.
Another world is plantable!
Report by Tyagpuri and the New Earth e.V., Thuringia, Germany
---