Yoga and Health - Discussion Panel and Workshops in Rijeka, Croatia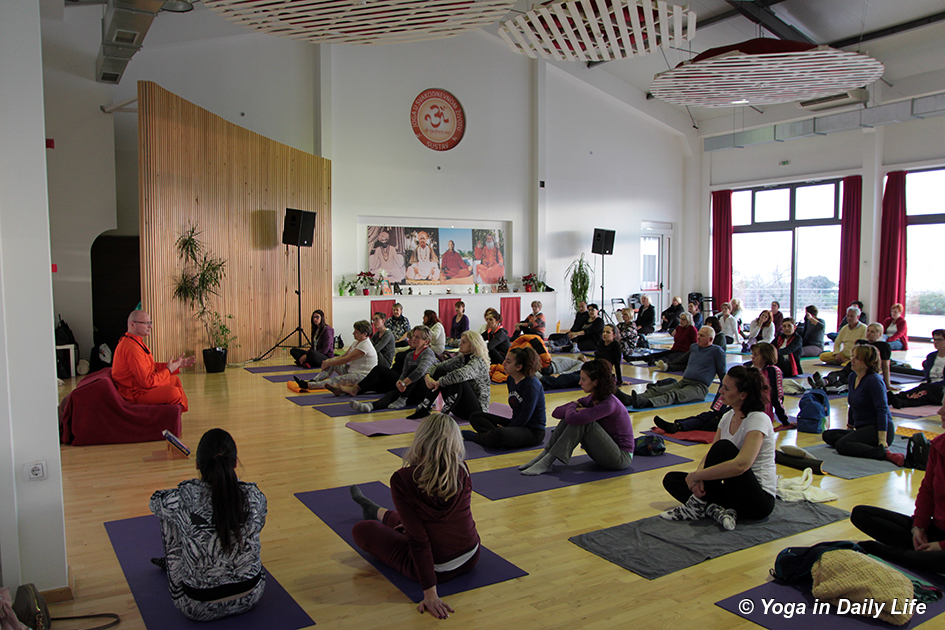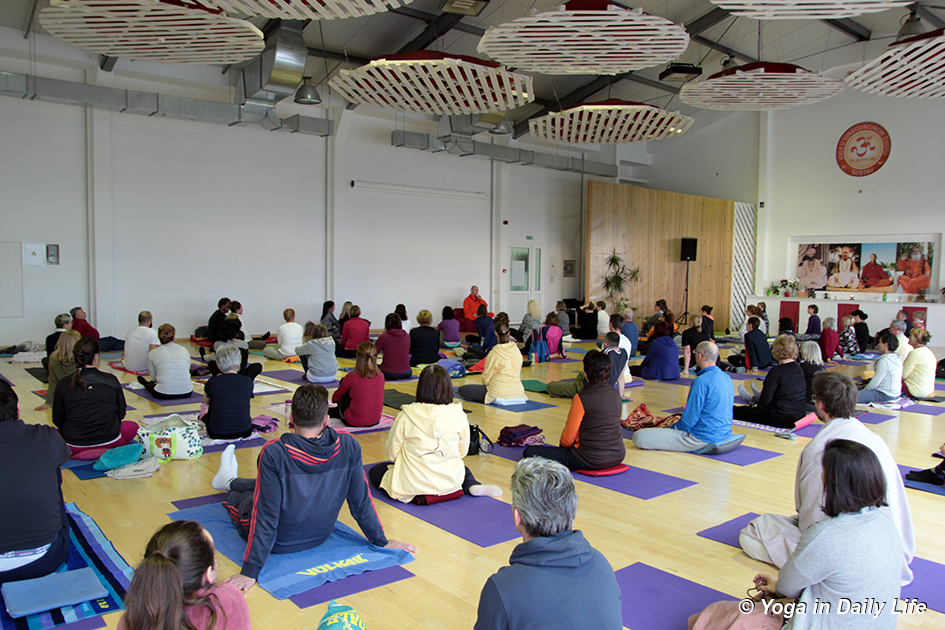 A special forum with panel discussions, presentations and workshops, titled 'Yoga and Health' and involving many health professionals, was organised by Yoga in Daily Life and took place in the seaside city of Rijeka in Croatia, from 16 – 17 February 2018.
For more than three decades, the Croatian Association of Yoga in Daily Life has been working to promote health, including healthy and environmentally-friendly lifestyle and raising awareness of the need for humanitarianism, peacemaking, non-violence, and living according to the wisdom and philosophy of yoga.
In addition to regular classes and programs, the Association provides particular support to certain age groups, including, among others, special programs for children, students and seniors. The panel at this event explored these efforts through the presentation of research that was and is carried out within the Yoga in Daily Life System, both in Croatia and internationally.
Interest in the forum was beyond expectations, with Rijeka City Hall becoming filled to capacity. Particularly interesting is the fact that the panel attracted a large number of people who are professionally involved in healthcare, i.e. more than 20 doctors from the Clinical Hospital Center Rijeka attended the forum. The Head of the Department of Health and Social Welfare of the City of Rijeka, Ms. Karla Mušković and the Director of the Clinical Hospital Center Rijeka, Prof. Davor Štimac PhD, attended the forum, as representatives of the health profession, and Mahamandaleshwar Swami Vivek Puri, President of Yoga in Daily Life Croatia, and Manfred Stepponat, President of the International Fellowship of Yoga in Daily Life addressed the participants with warm words of welcome.
The second part of the panel involved professional presentations. Ms. Maja Stošić MD presented a summary of all the research that Yoga in Daily Life is conducting around the world; Mr. Alen Minić, MSc, and Ms. Ksenija Radeljak, PhD, explained the importance of yoga in psychosocial assistance and presented research that has been carried out in Croatia in recent years; and Ms. Daniela Cvitković PhD, told of her investigations into the effects of yoga on children and adults with ADHD.
Saturday was reserved for workshops titled 'Maintain Vitality through Yoga' and 'Yoga Nidra – Yoga against Stress'. Attendence at the workshops filled the large Yoga in Daily Life Culture Hall in Rijeka to capacity, with over 200 participants, not only from Rijeka, but also from Labin, Zagreb and Slovenia, participating in the practical part of this event.
See the article in Croatian language, with more photos, on the Croatian YIDL website here.