Impressions from Winter Journey to India 2011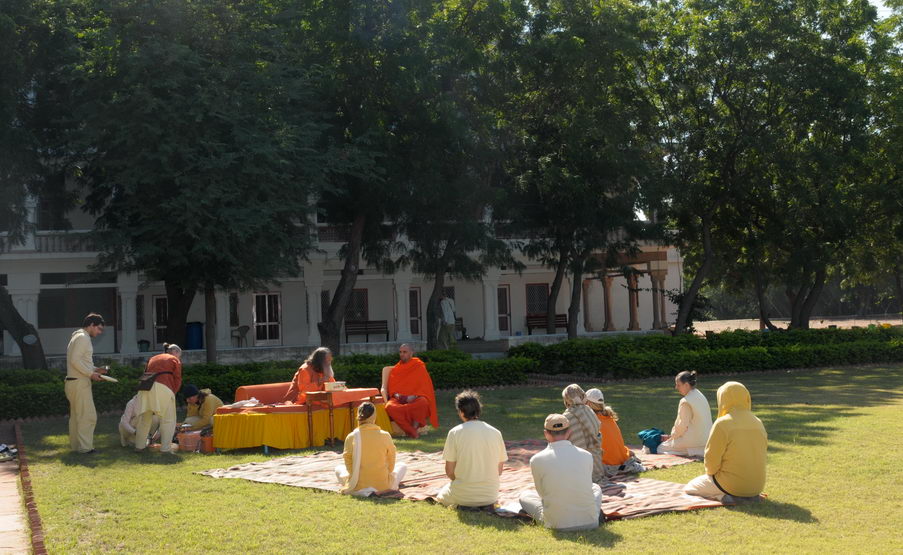 On his tour through Rajasthan this winter, His Holiness Vishwaguru Mahamandaleshwar Paramhans Swami Maheshwarananda, travelling with a group of disciples from around the world, visited many places spreading the wisdom of Yoga and the light of Mahaprabhuji's teachings.

His Holiness Swamiji was welcomed everywhere with great love and devotion, expressed with thousands of flowers showering on him like rain all the way through the narrow streets of the villages.

Swamiji visited a school for girls, graced many spiritual gatherings, and was also warmly welcomed by many of his bhaktas in their homes. Wherever Swamiji went he gave the wisdom of satsang to all who had the blessing of his darshan.

Many new blankets, donated by the group of European bhaktas, were given to local people living in poverty, and four wheelchairs were given to disabled people in a village near Jadan.

Swamiji also held a meeting with sadhus (renunciates) in the area of Pali, and pledged his help in protecting and preserving their Ashrams and the tradition of Sat Sanatan Dharma.
---
Asharlaje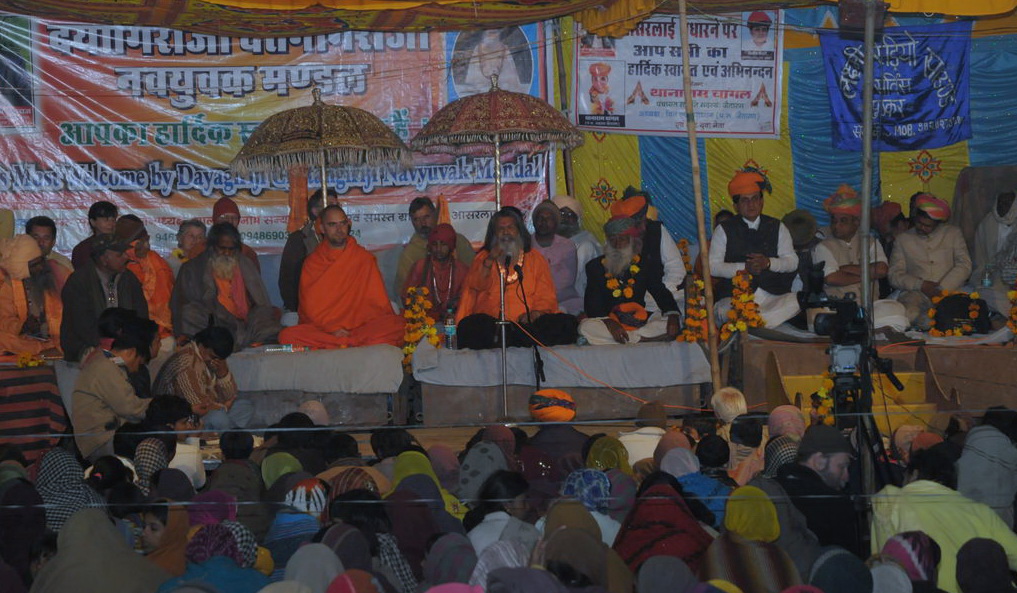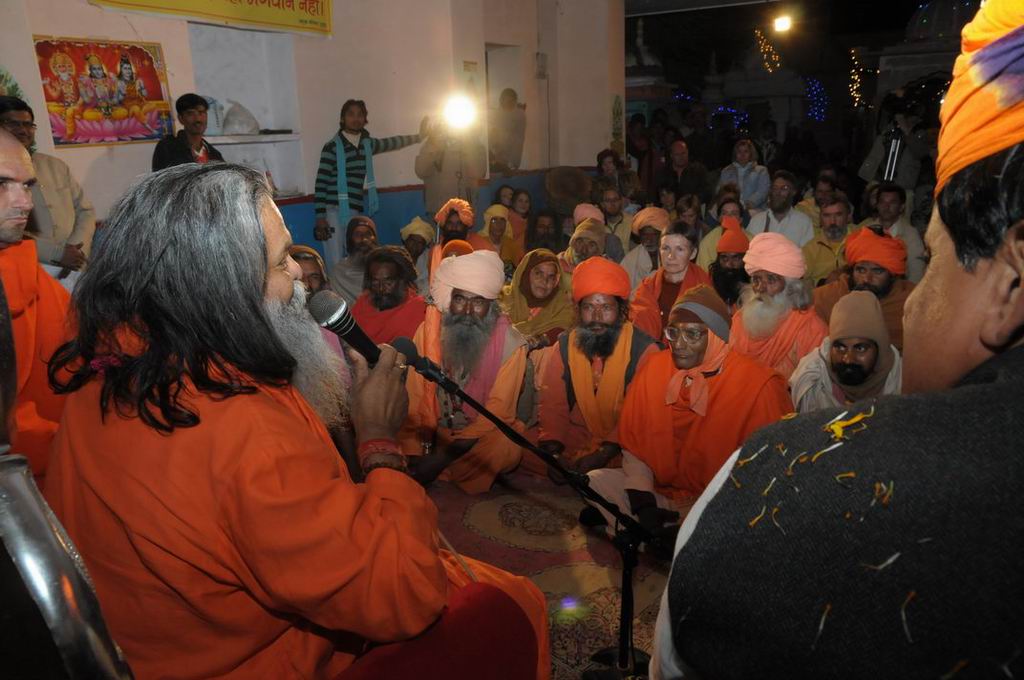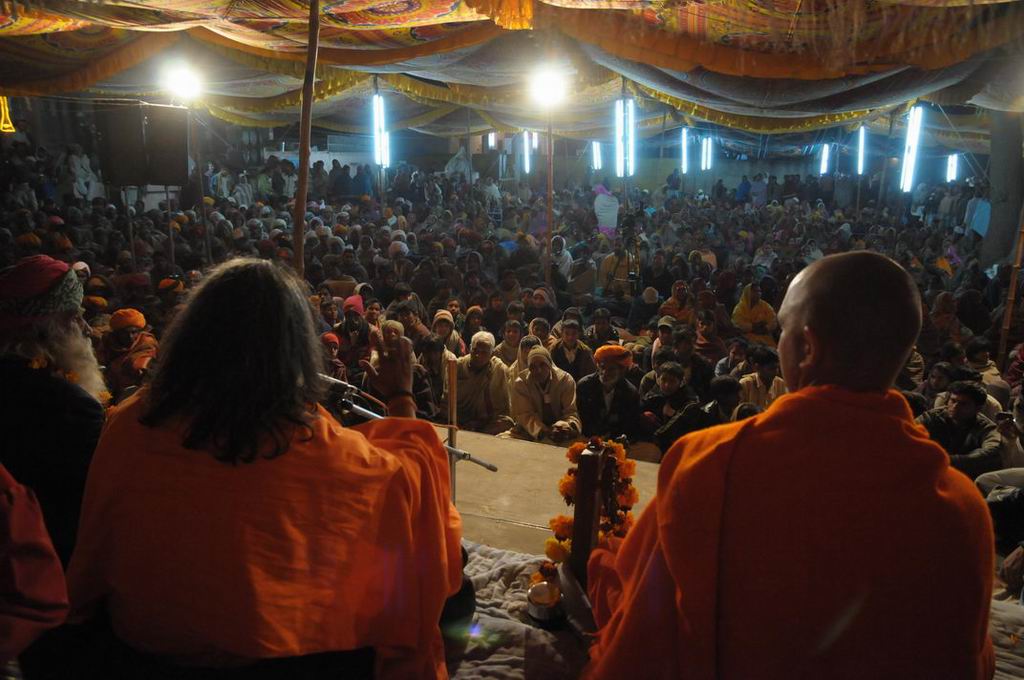 ---
Donations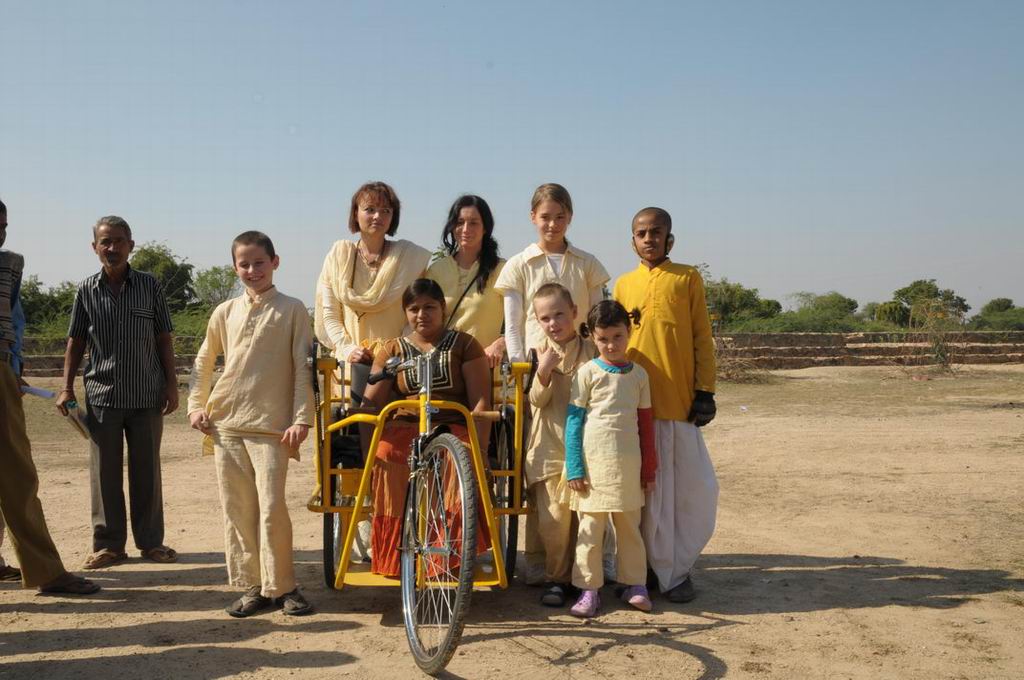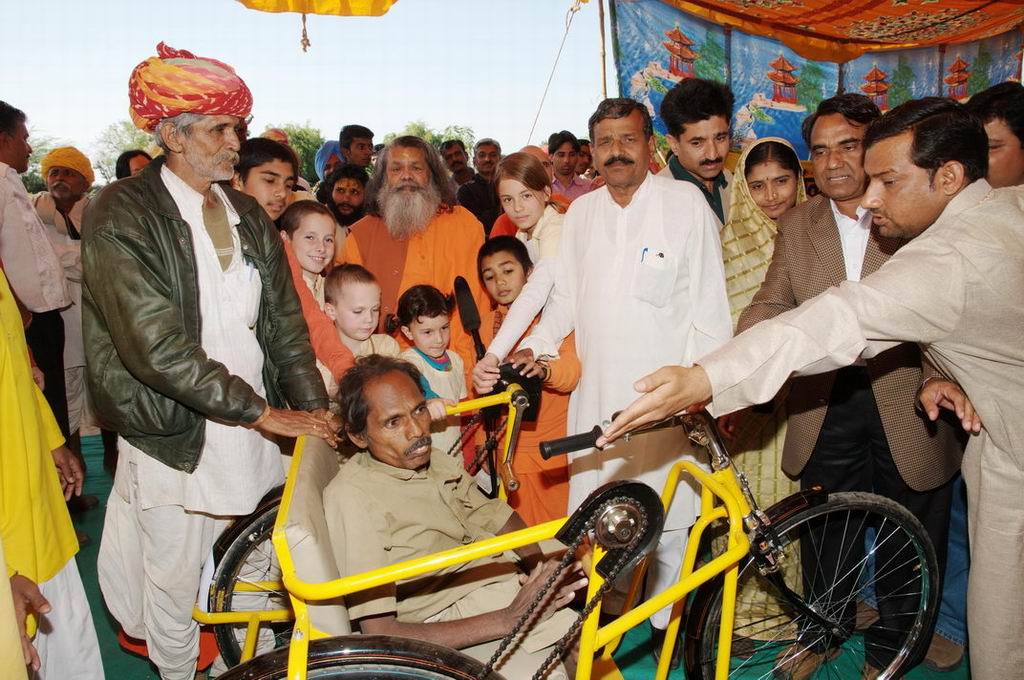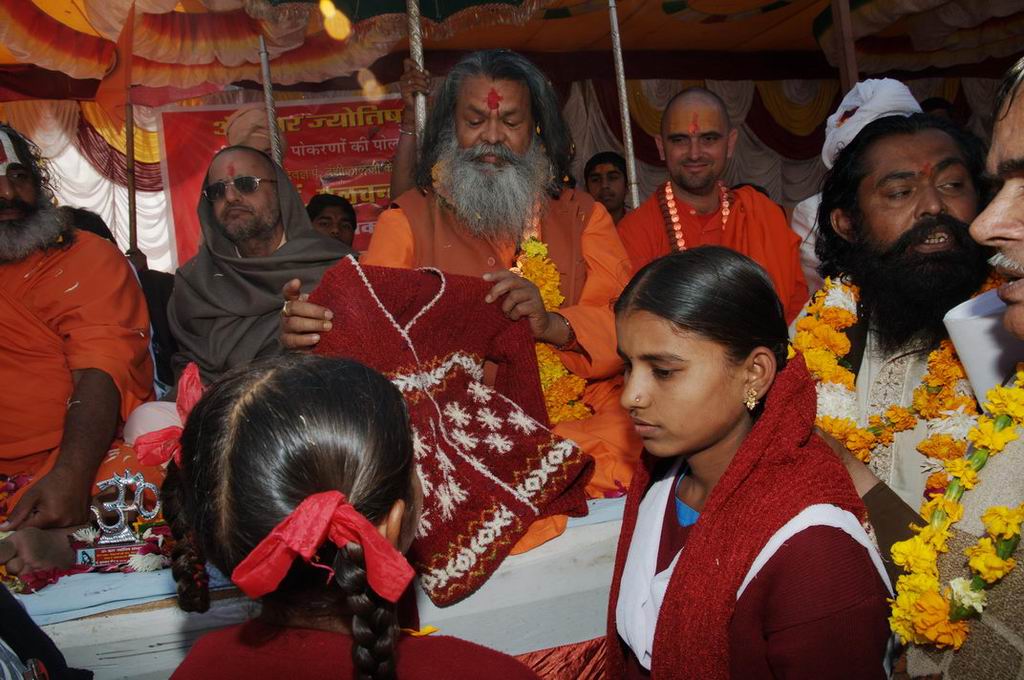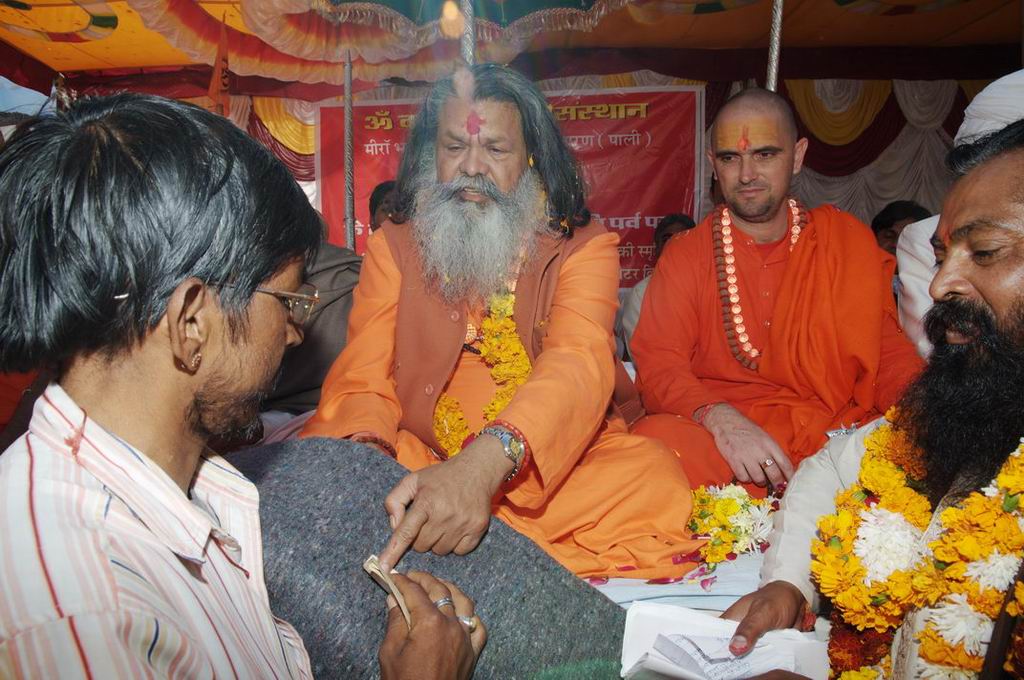 ---
Jadan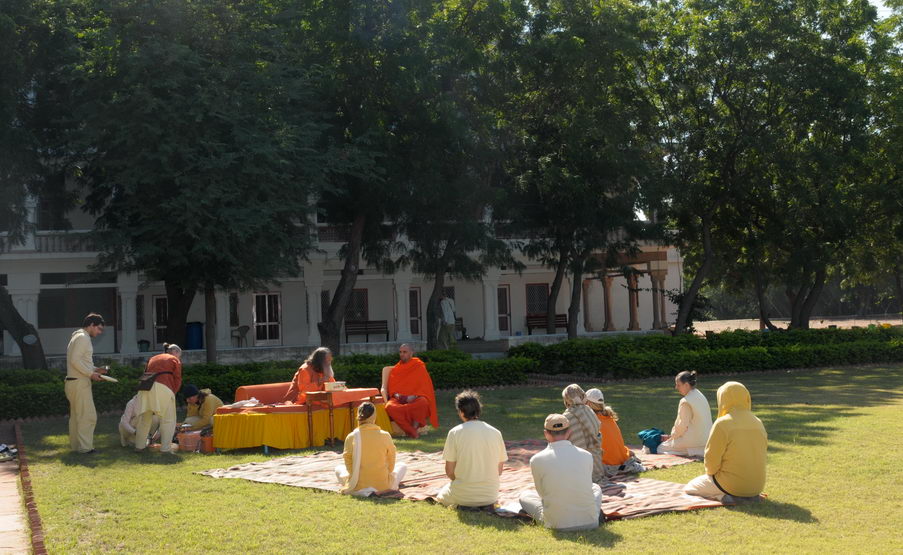 ---
Visit to Jaitaran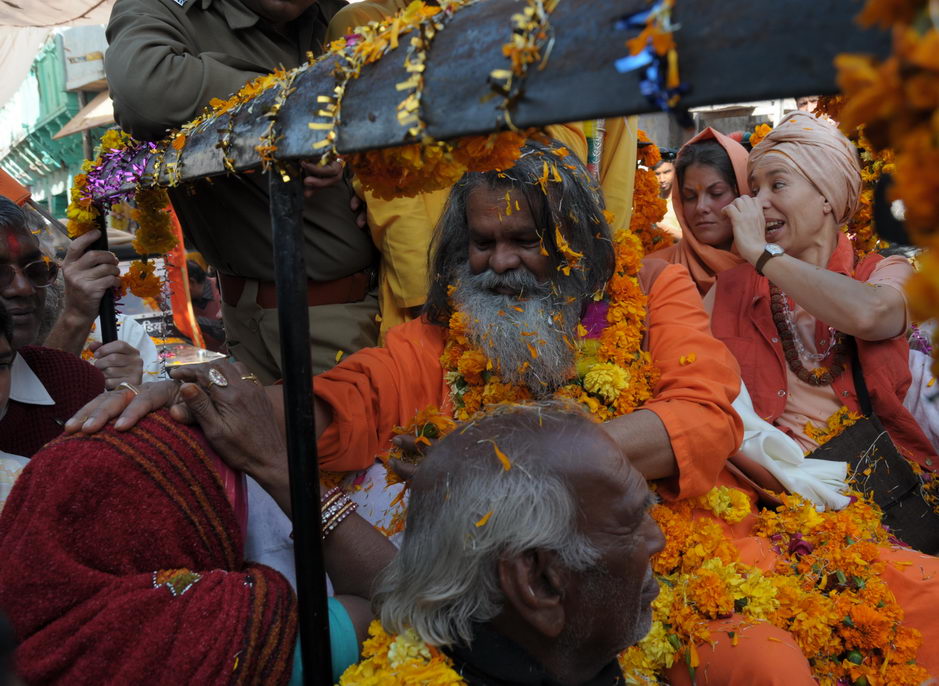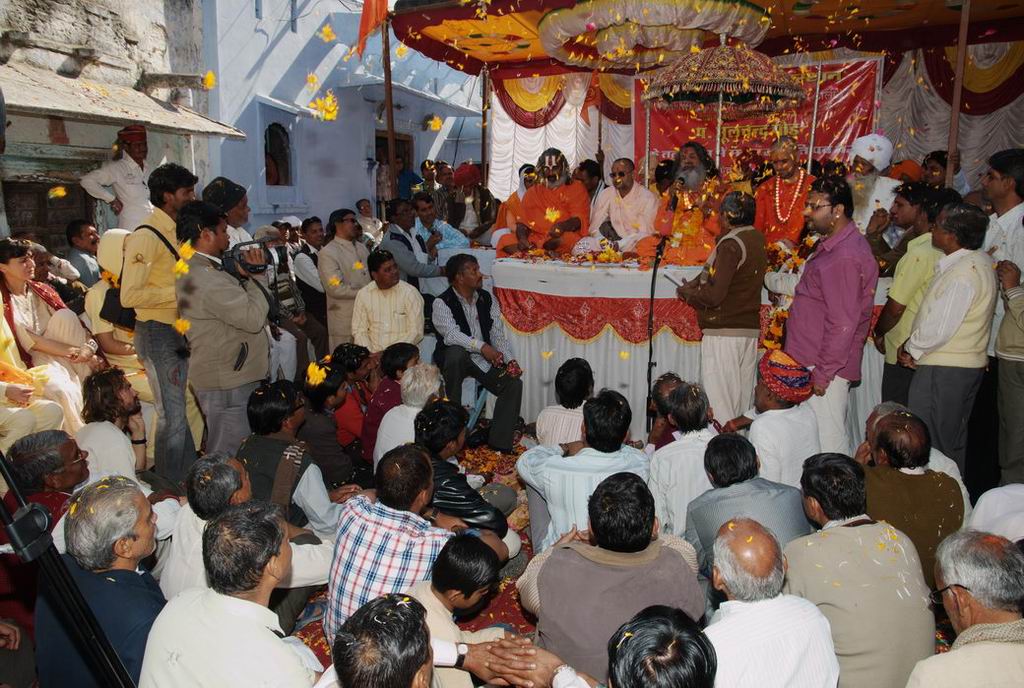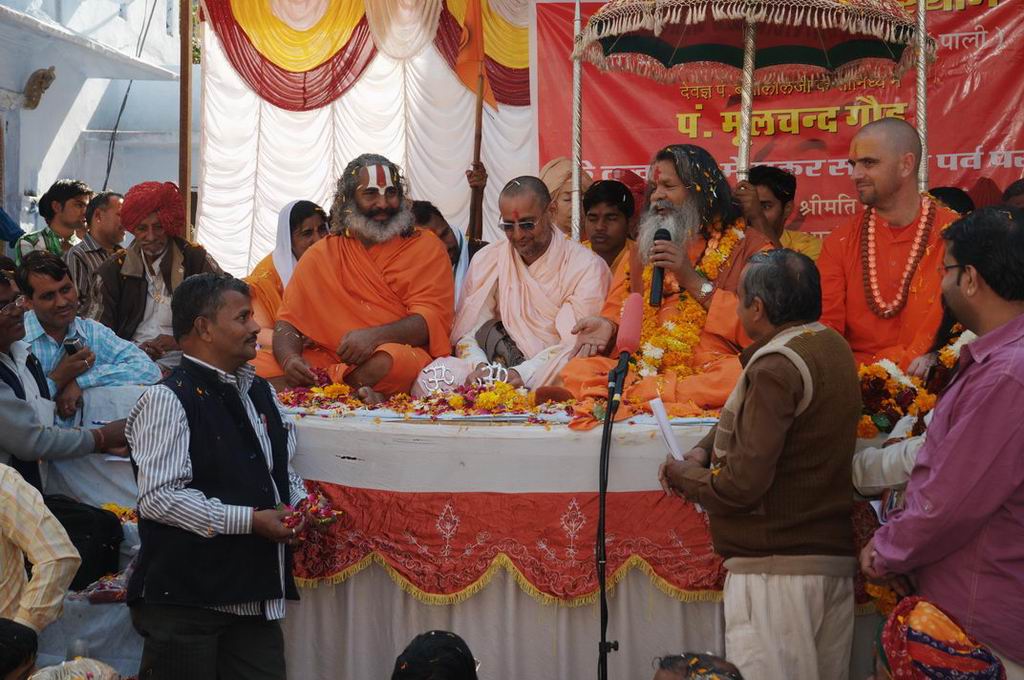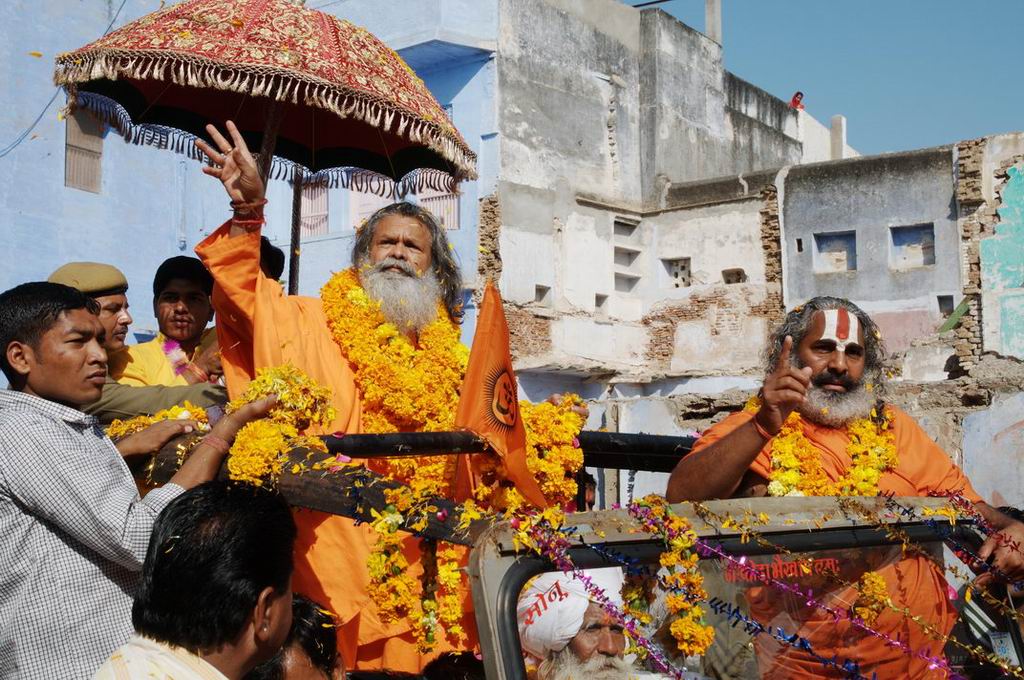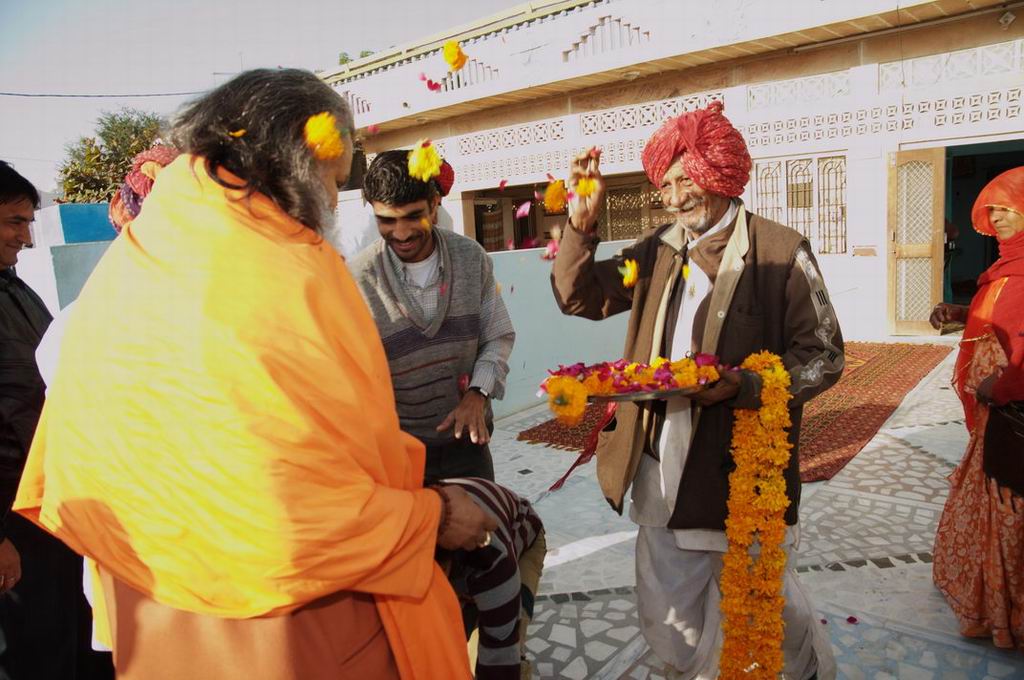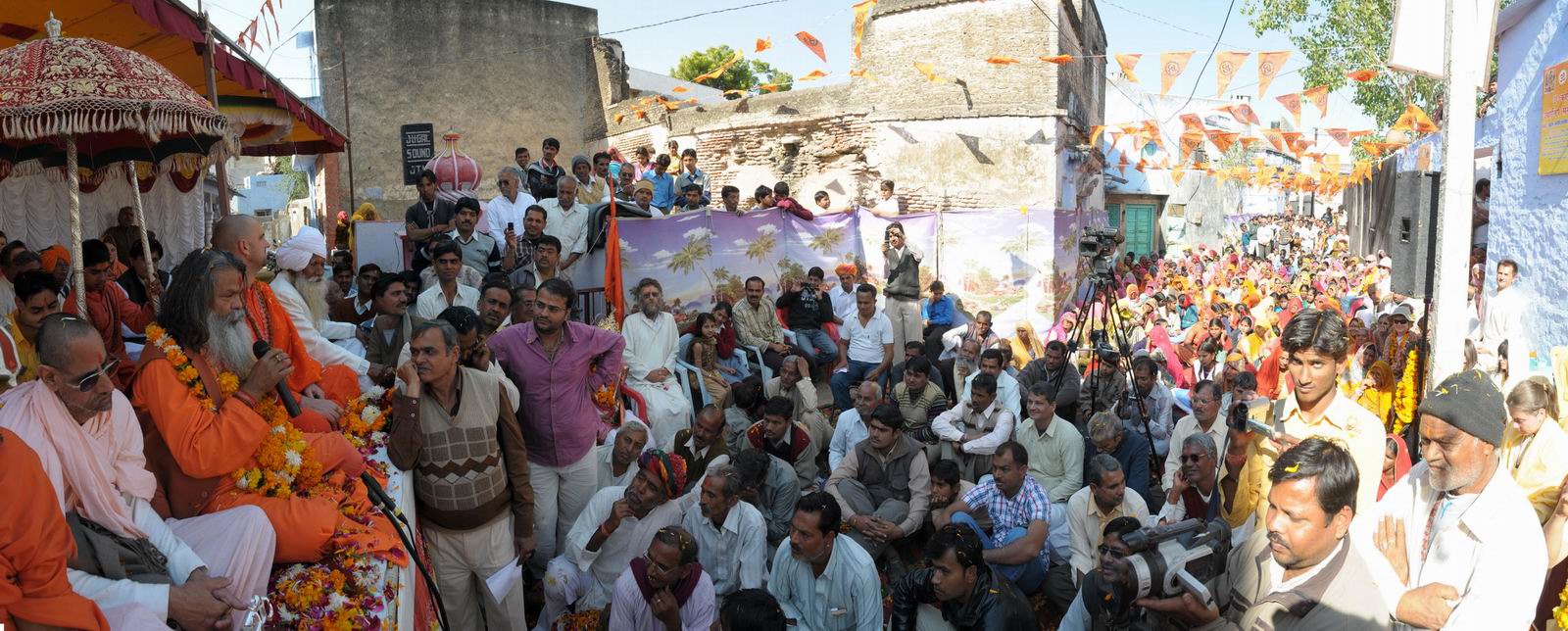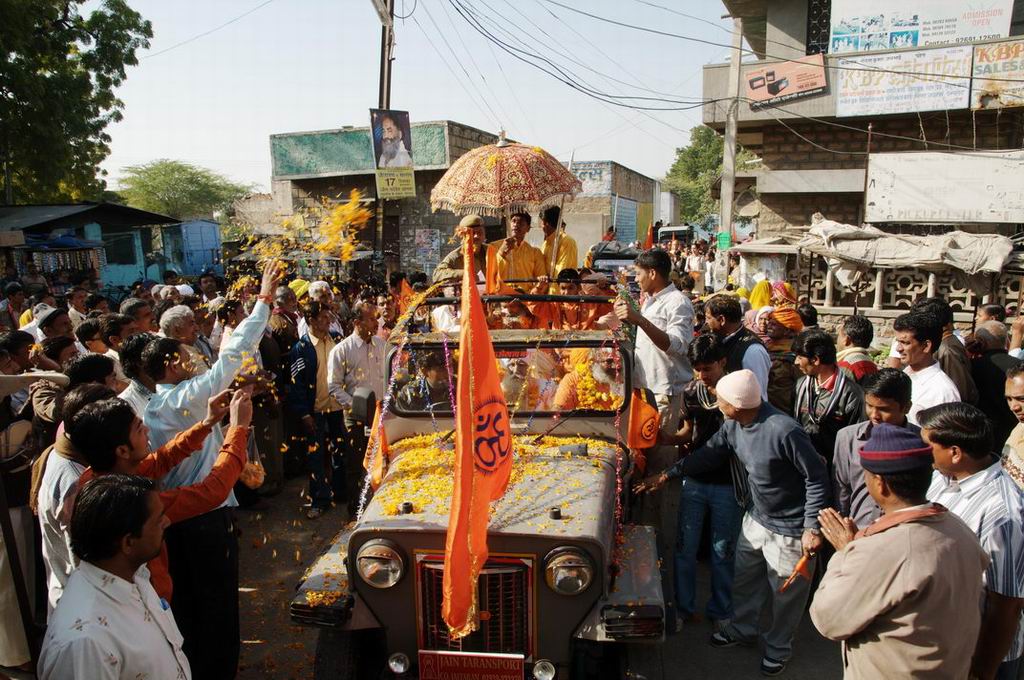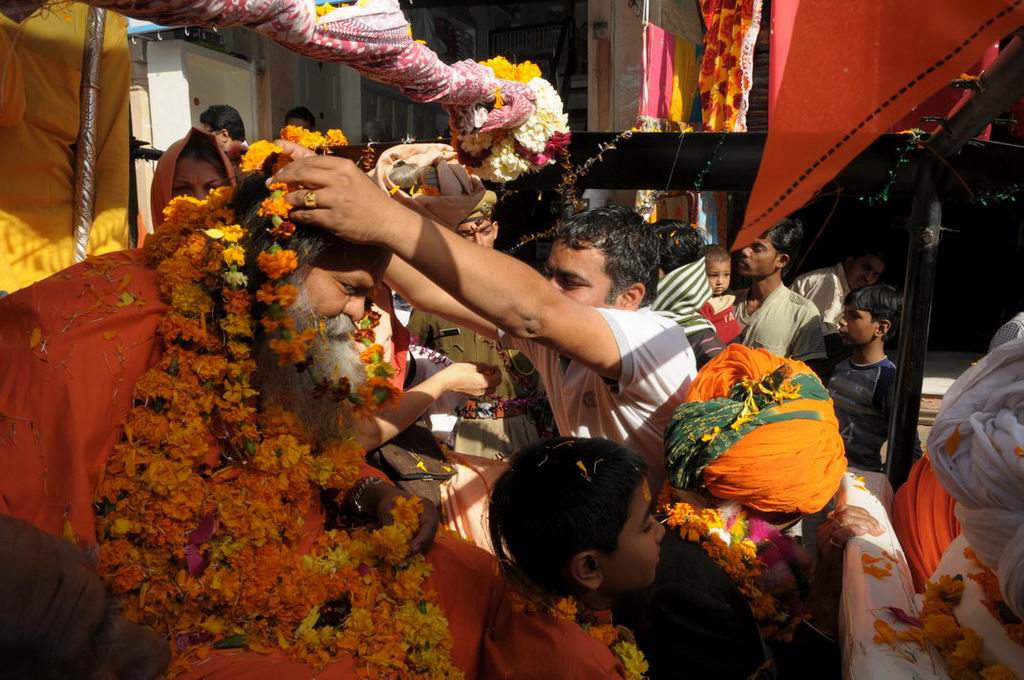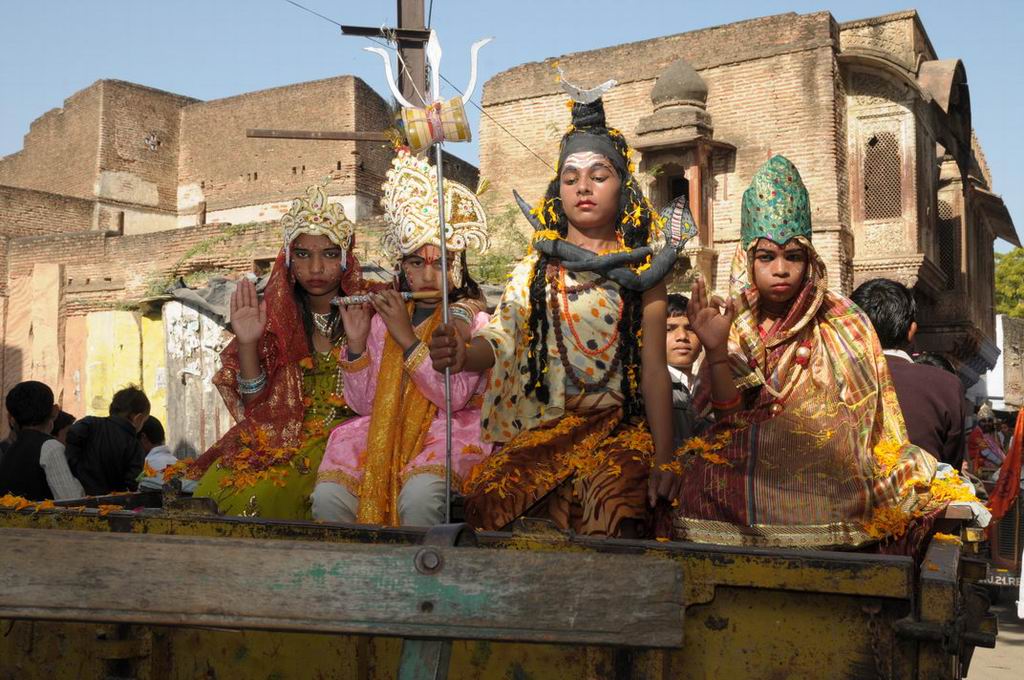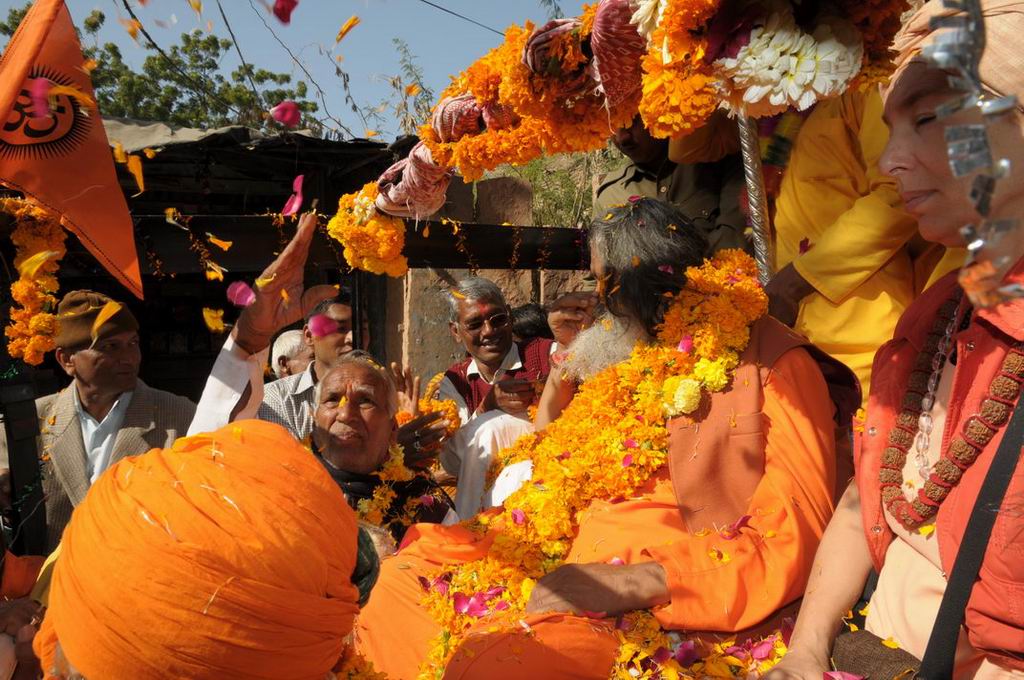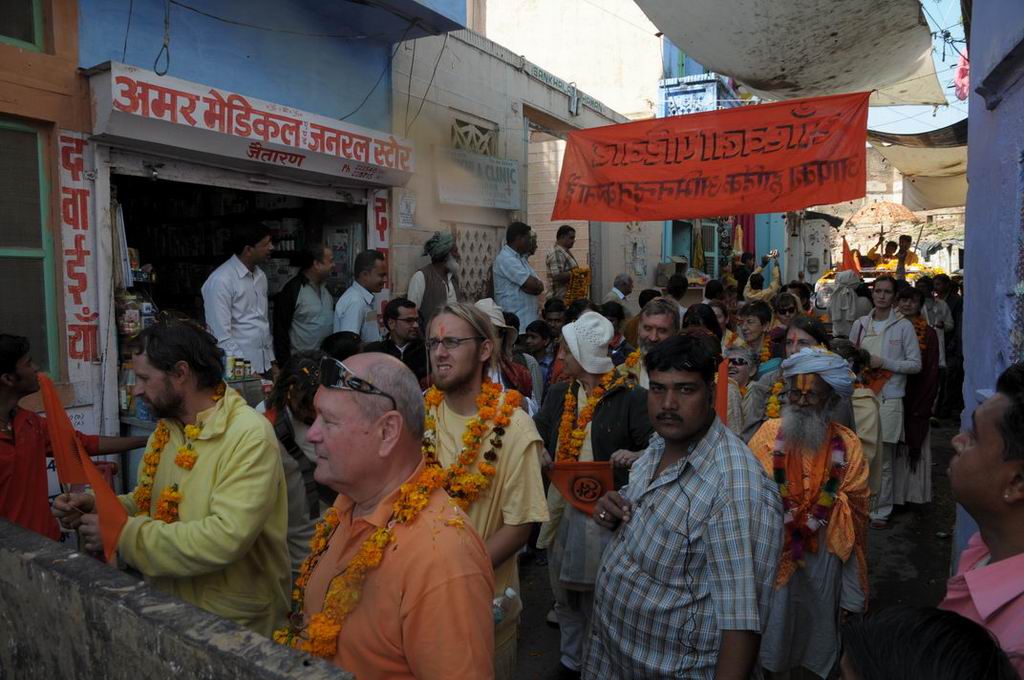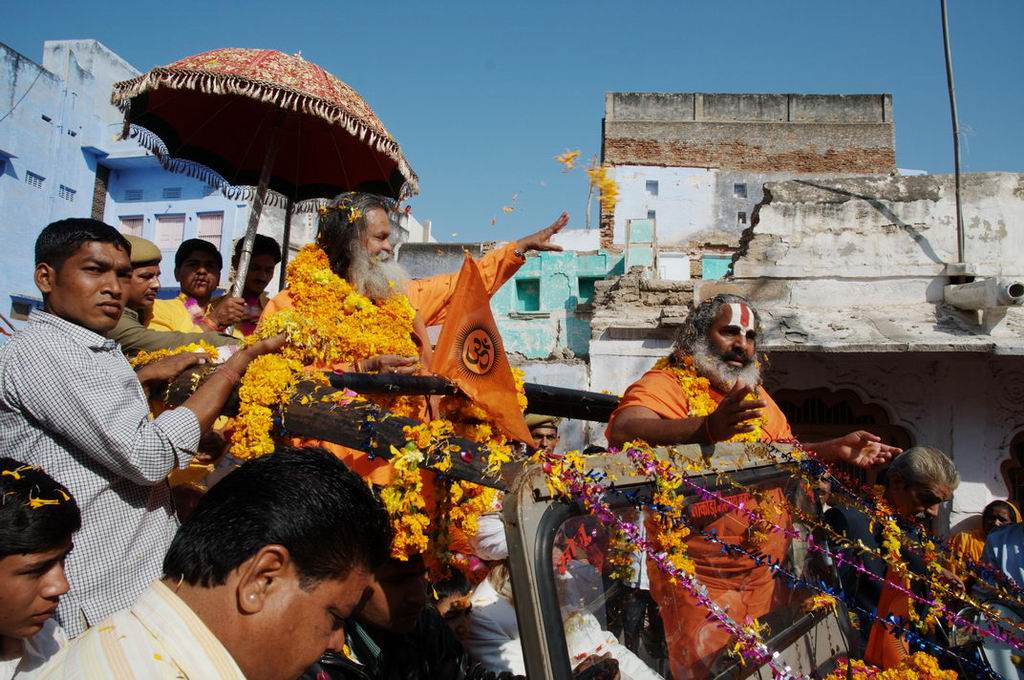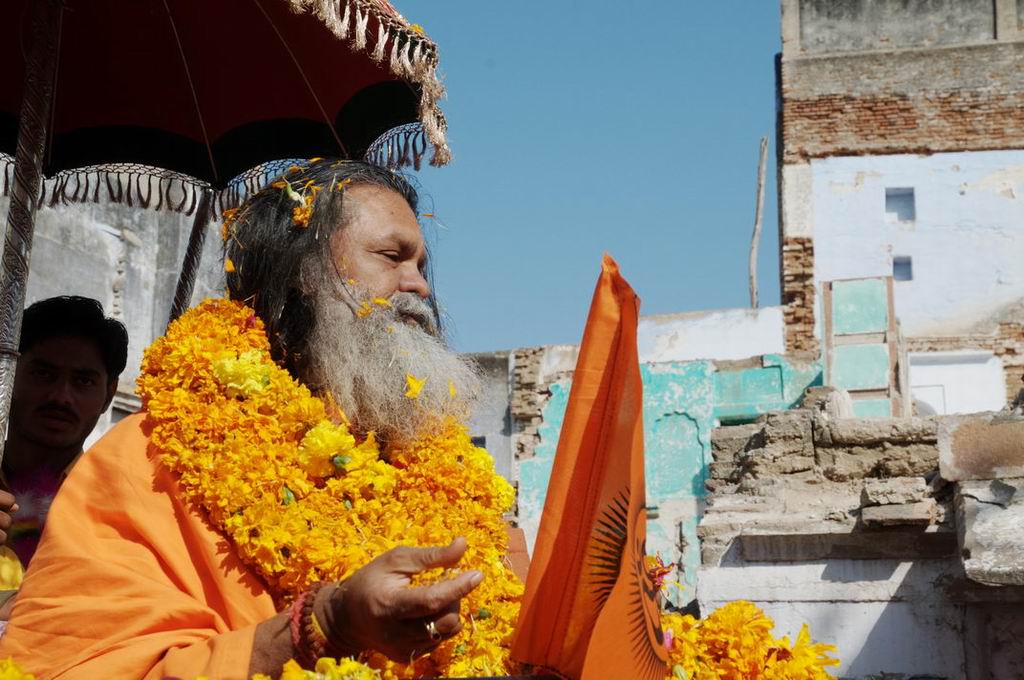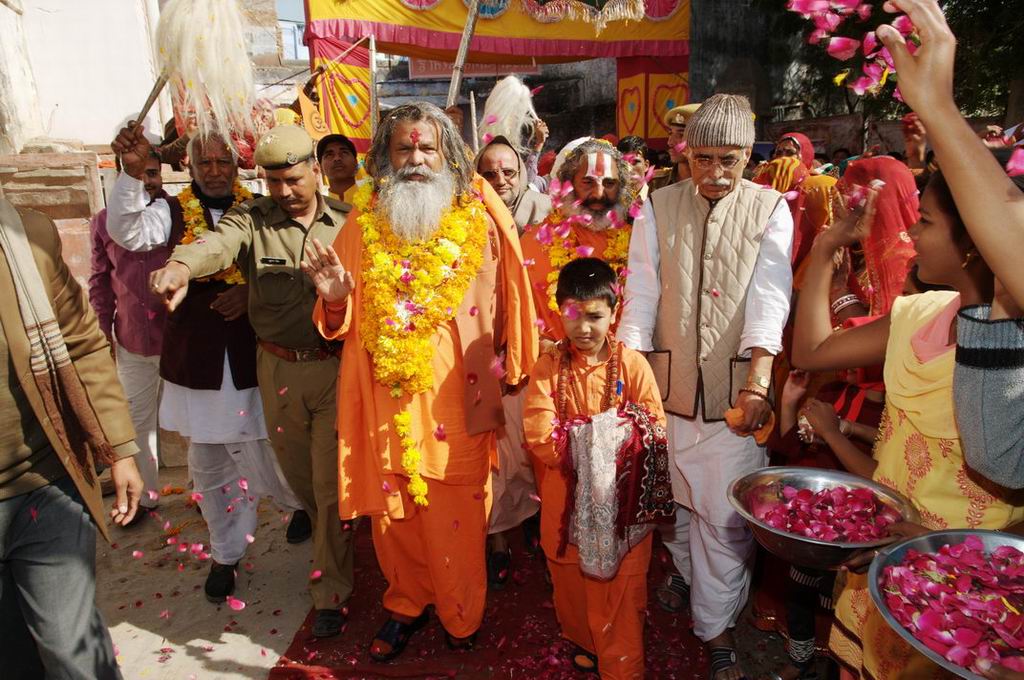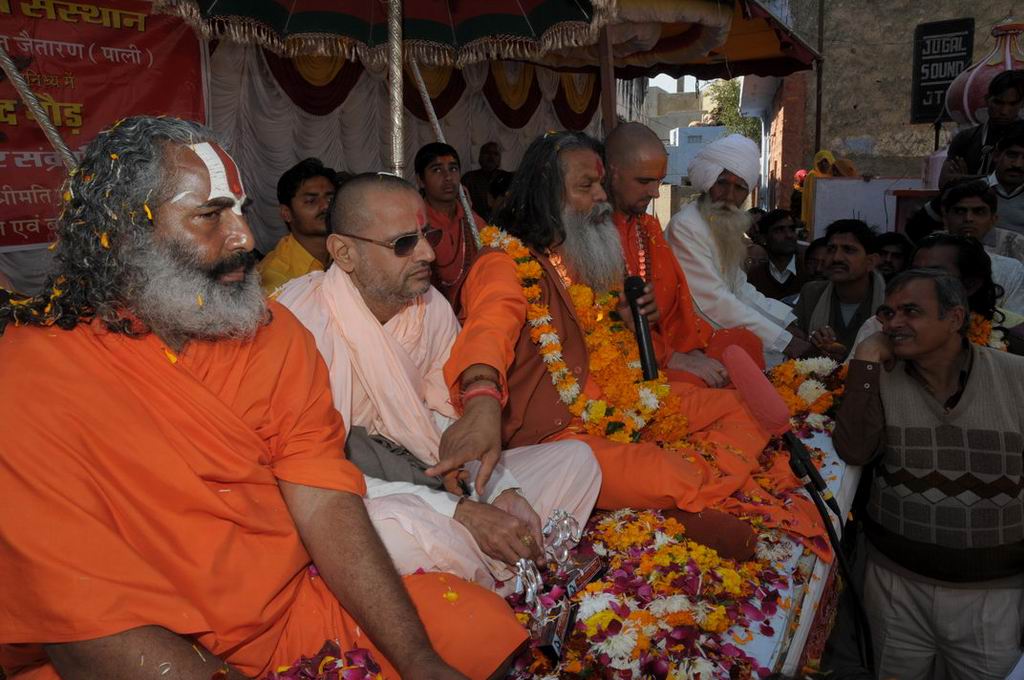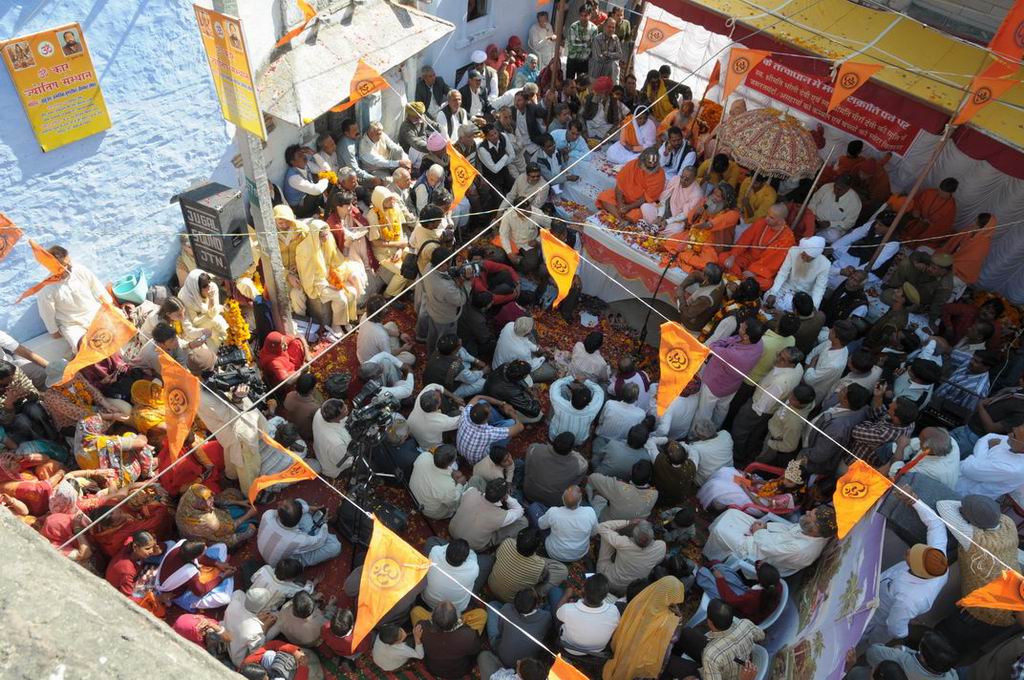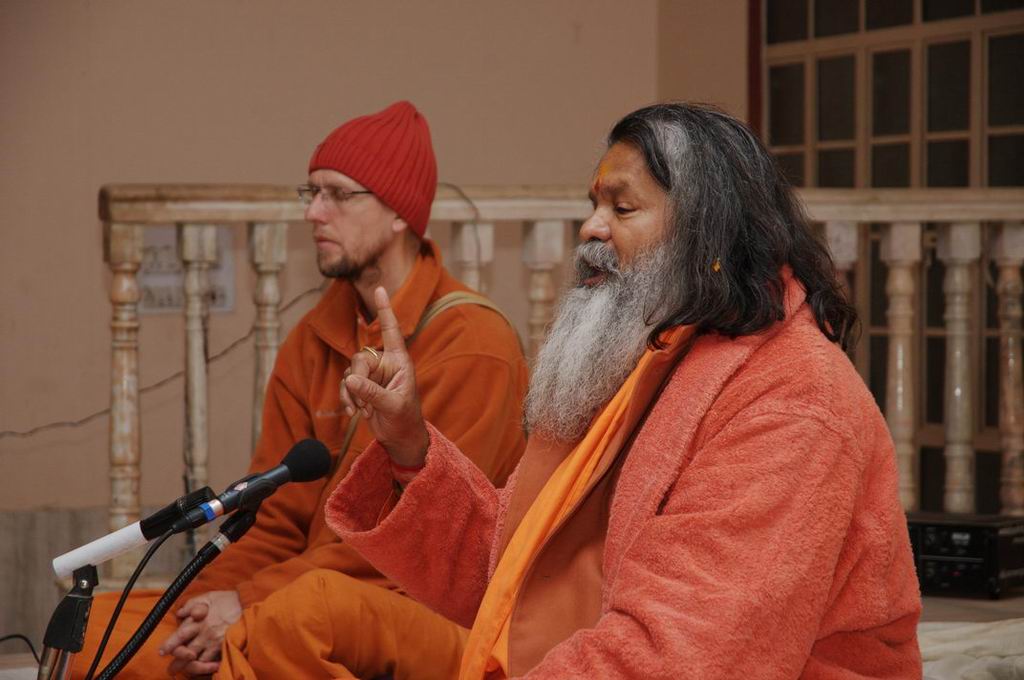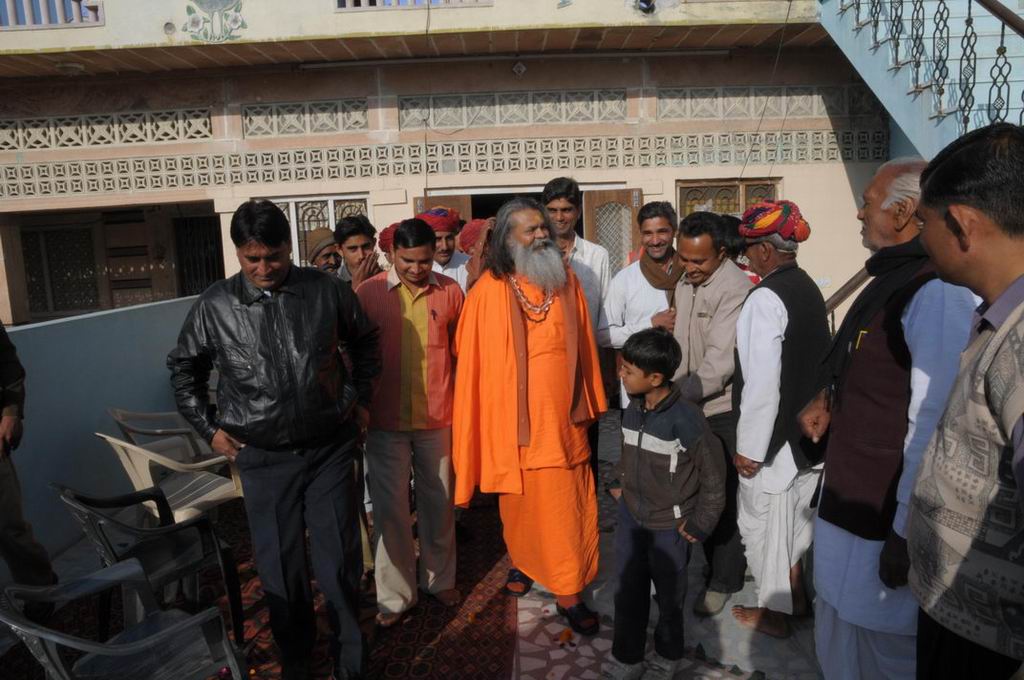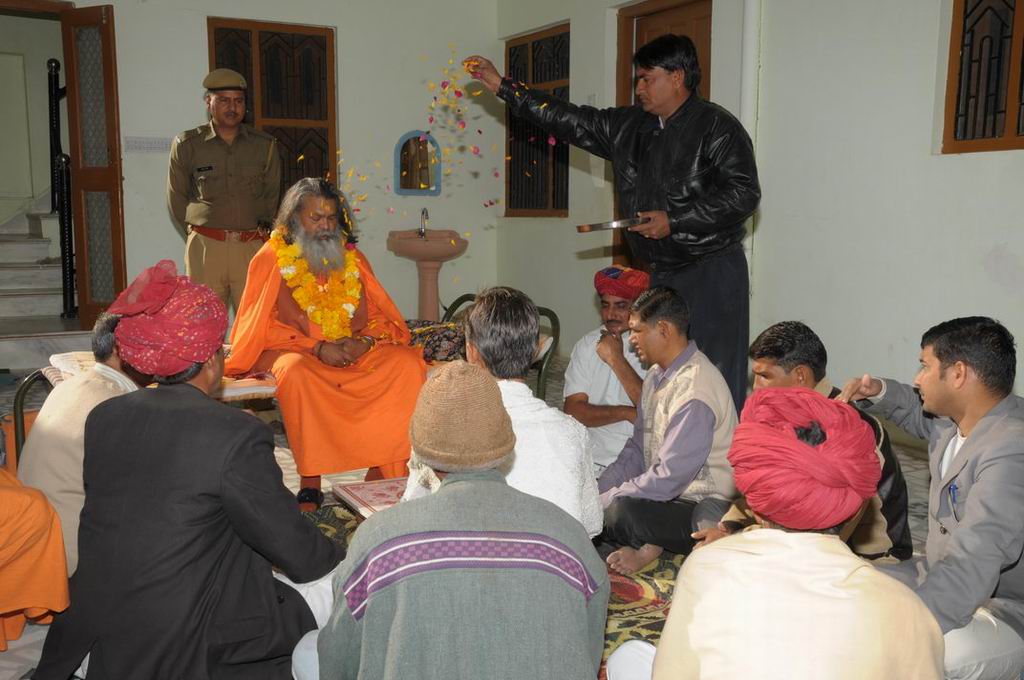 ---
Girls' School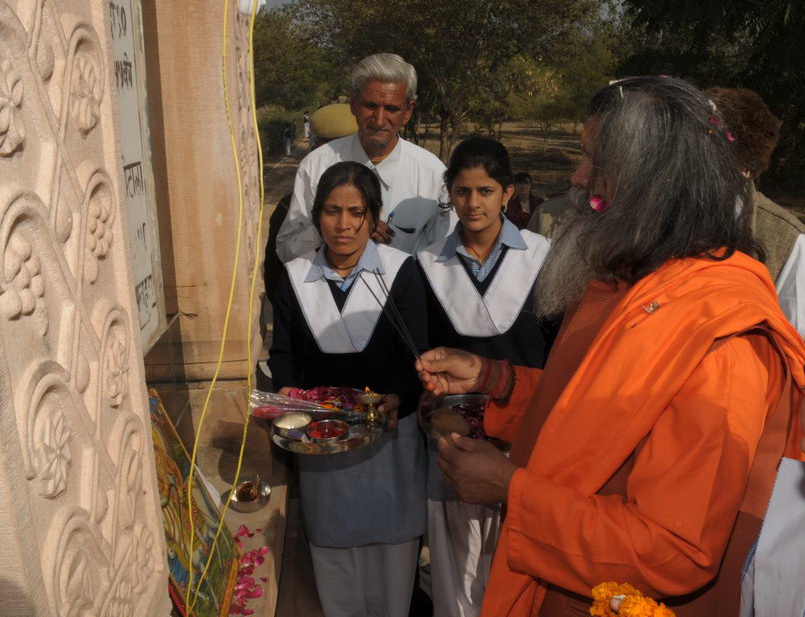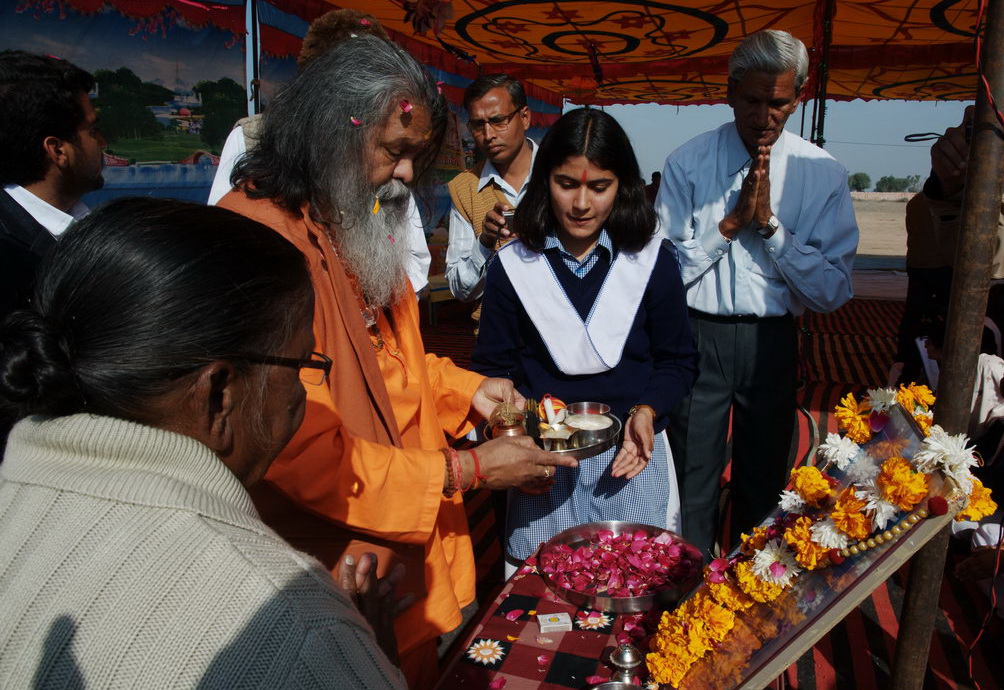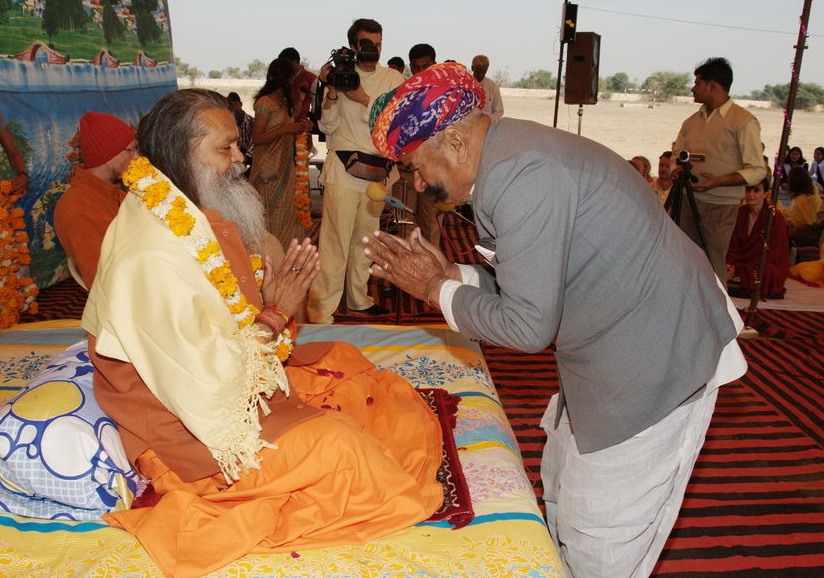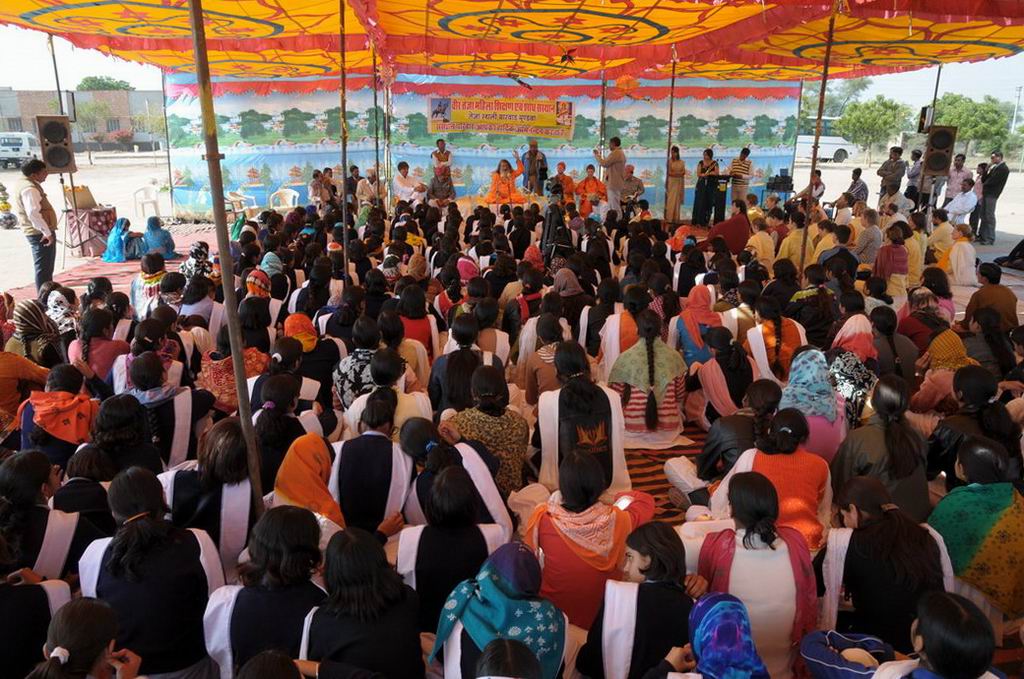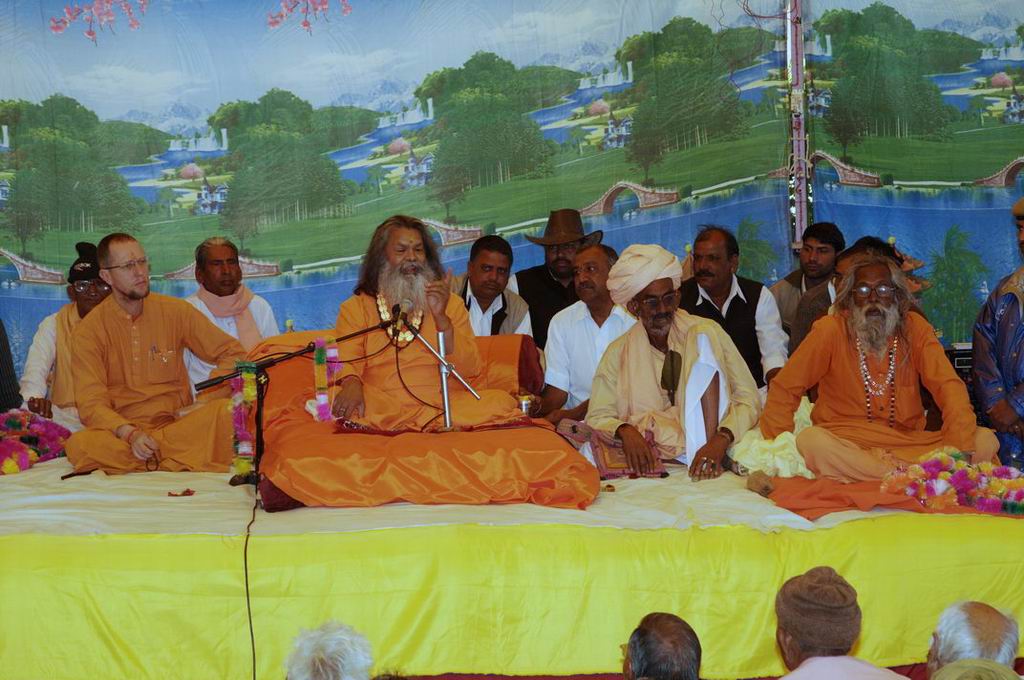 ---
Visit to Khakholi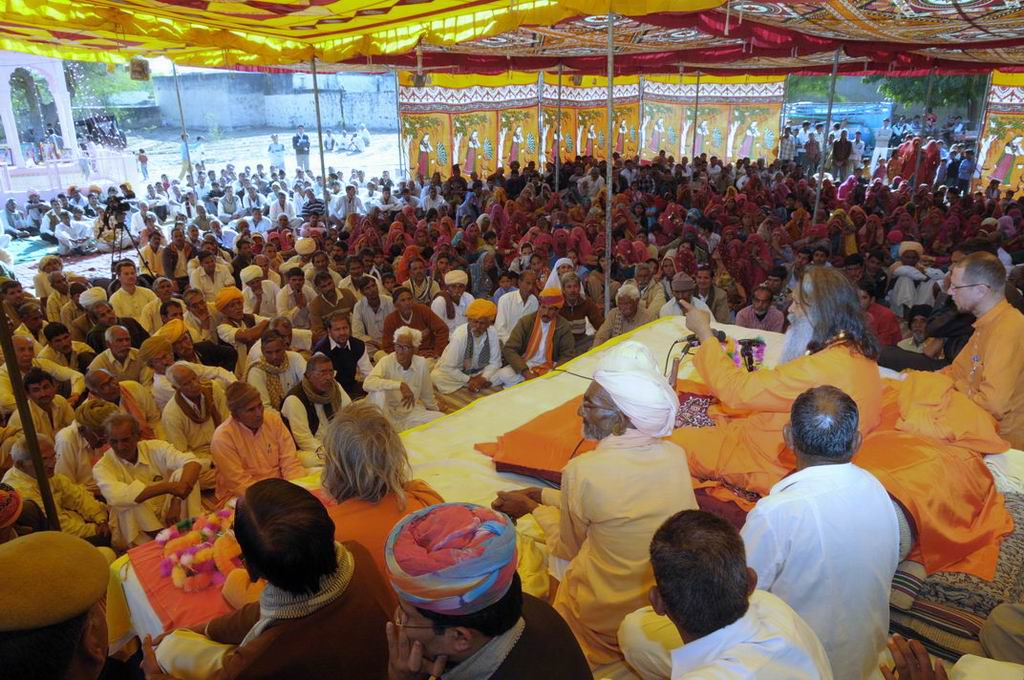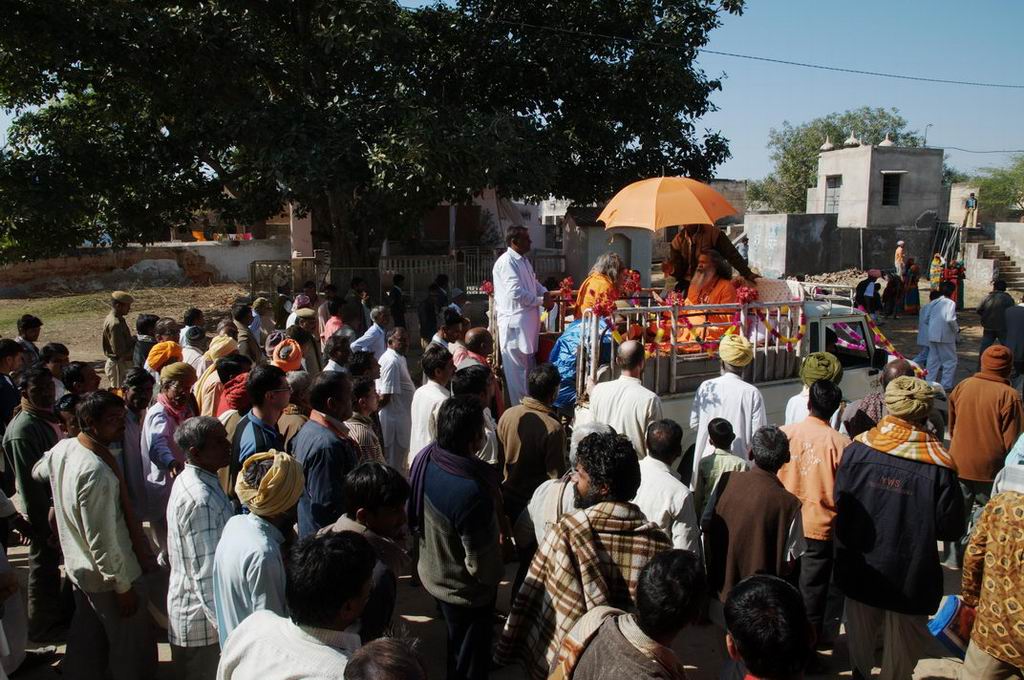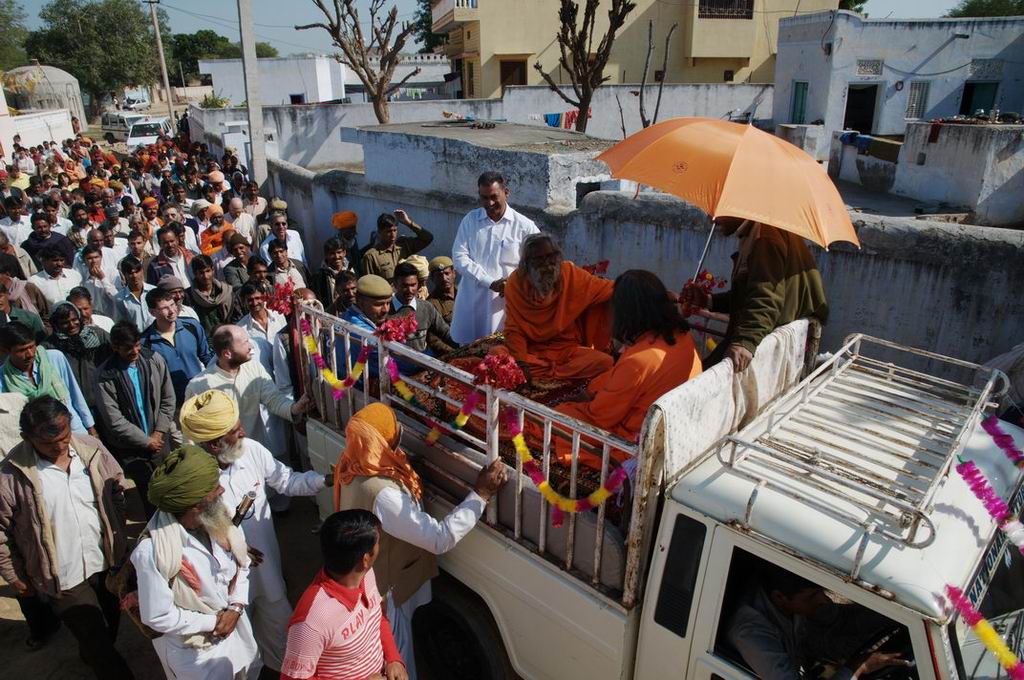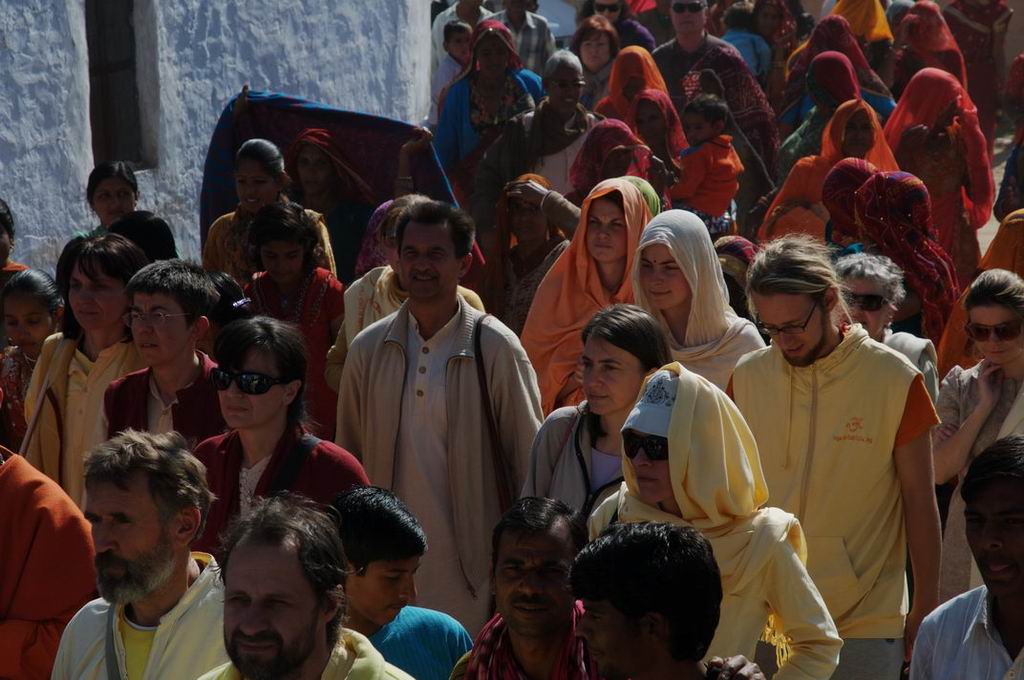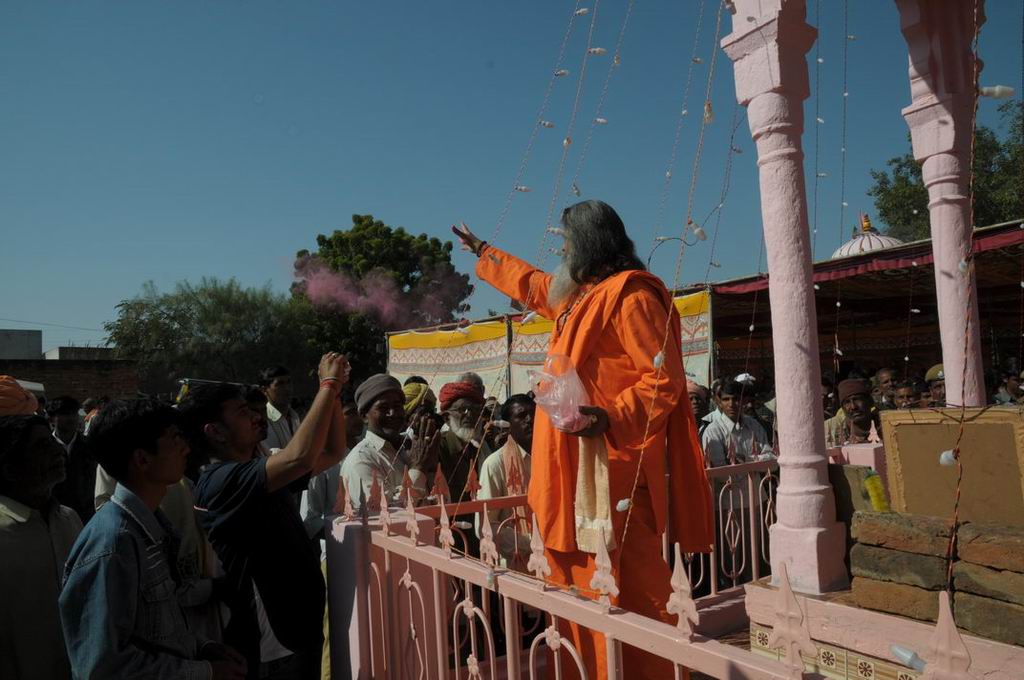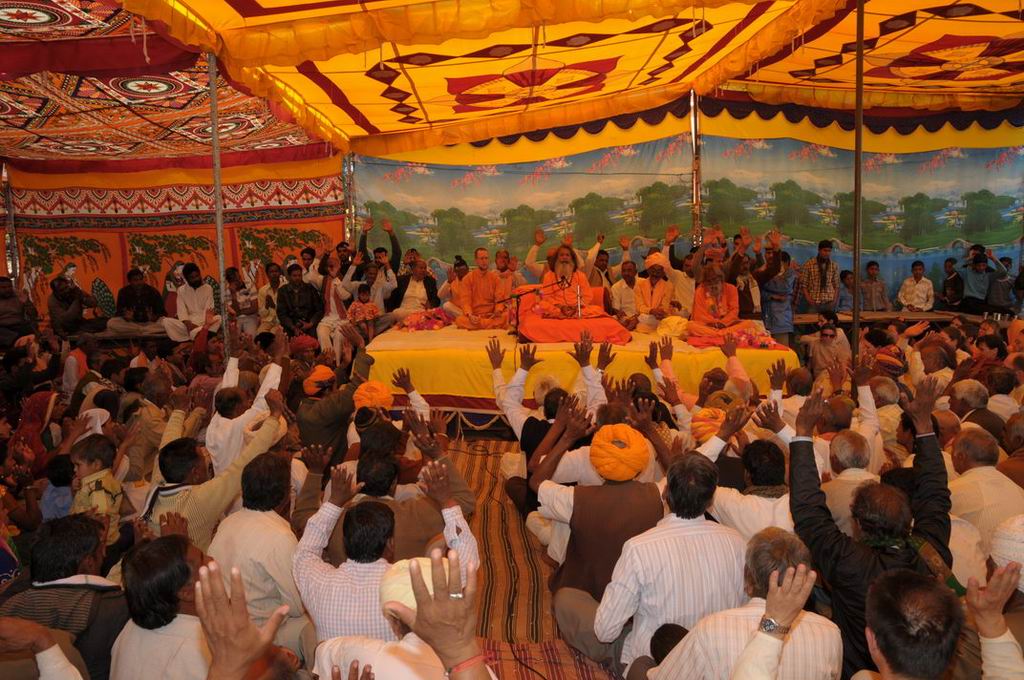 ---
Goguda Gosala

---
Kailash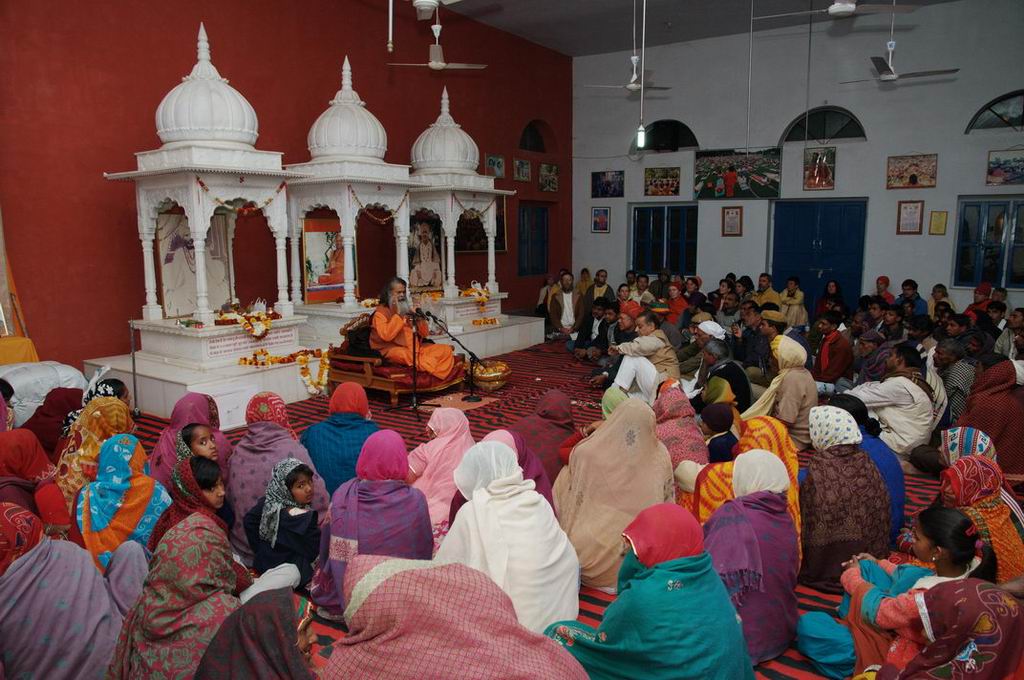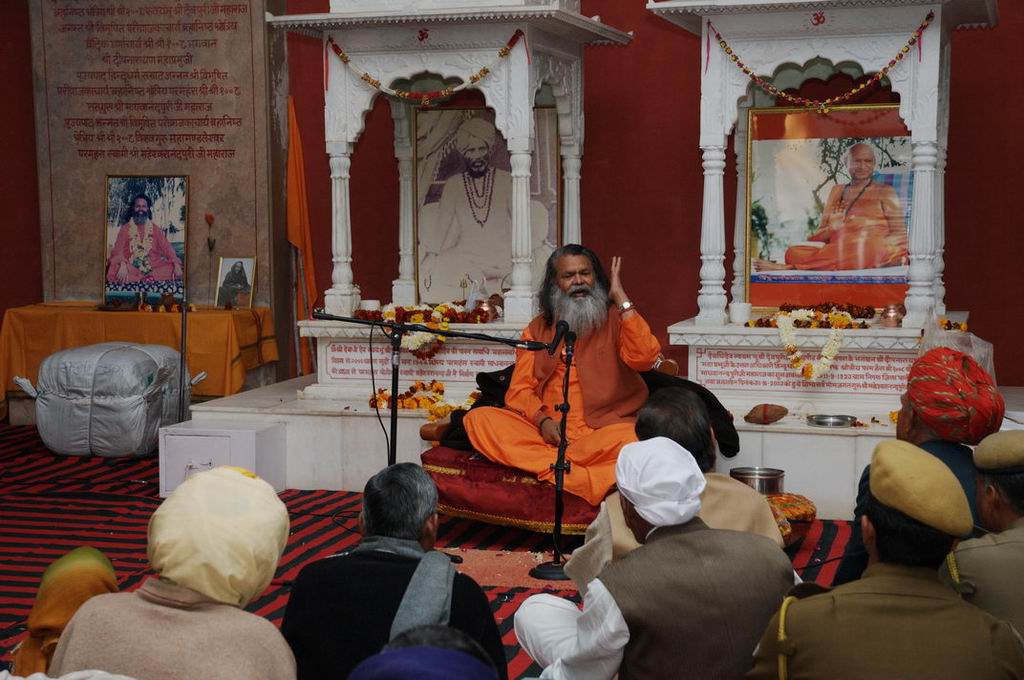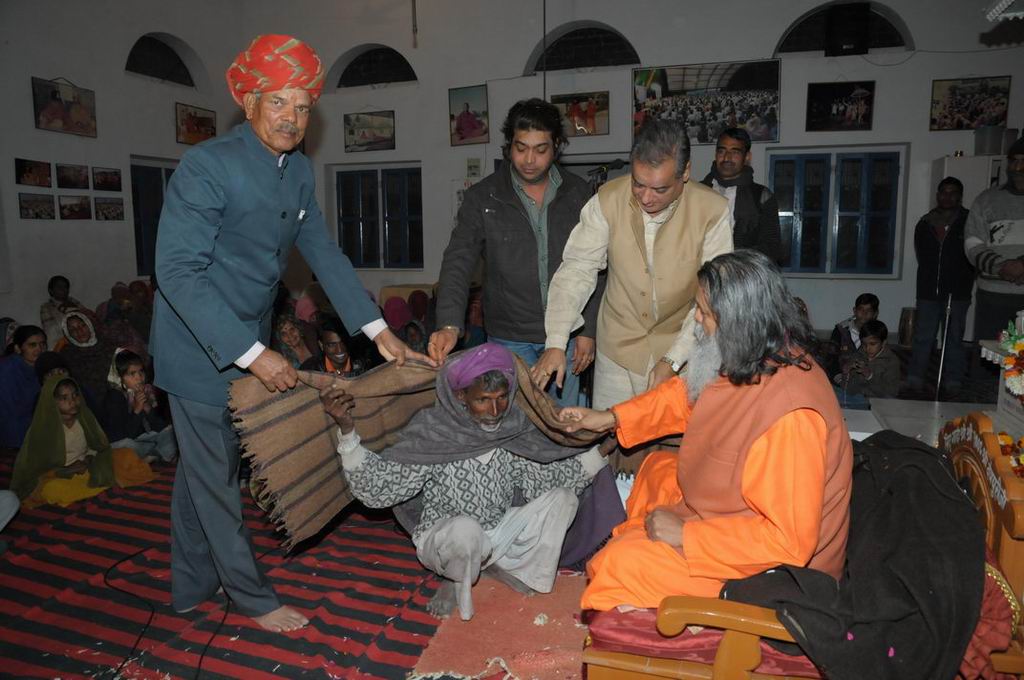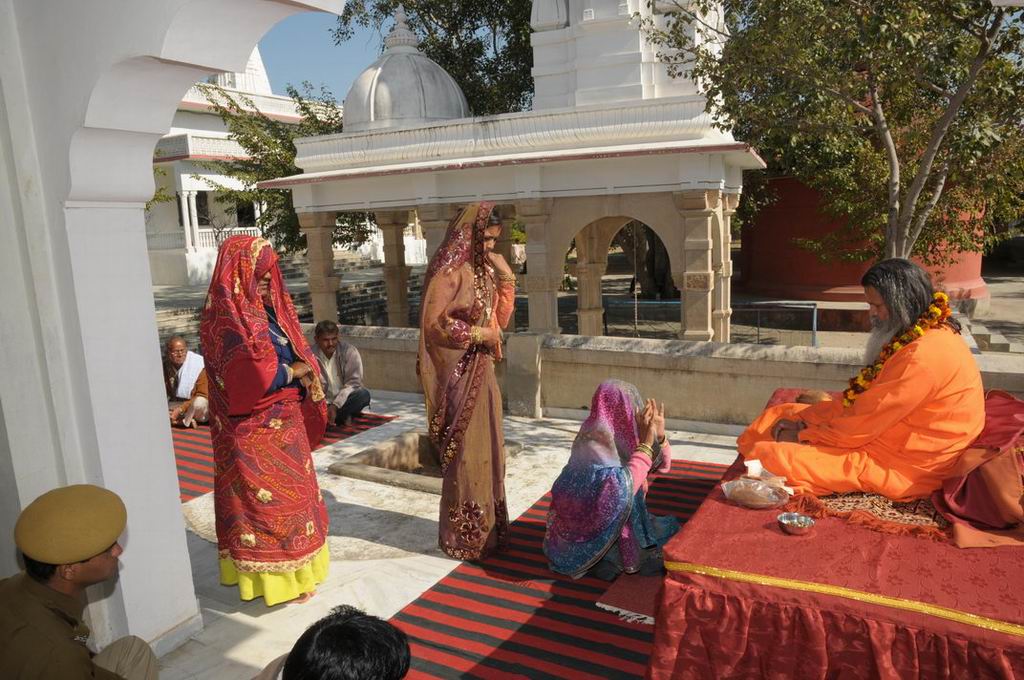 ---
Khatu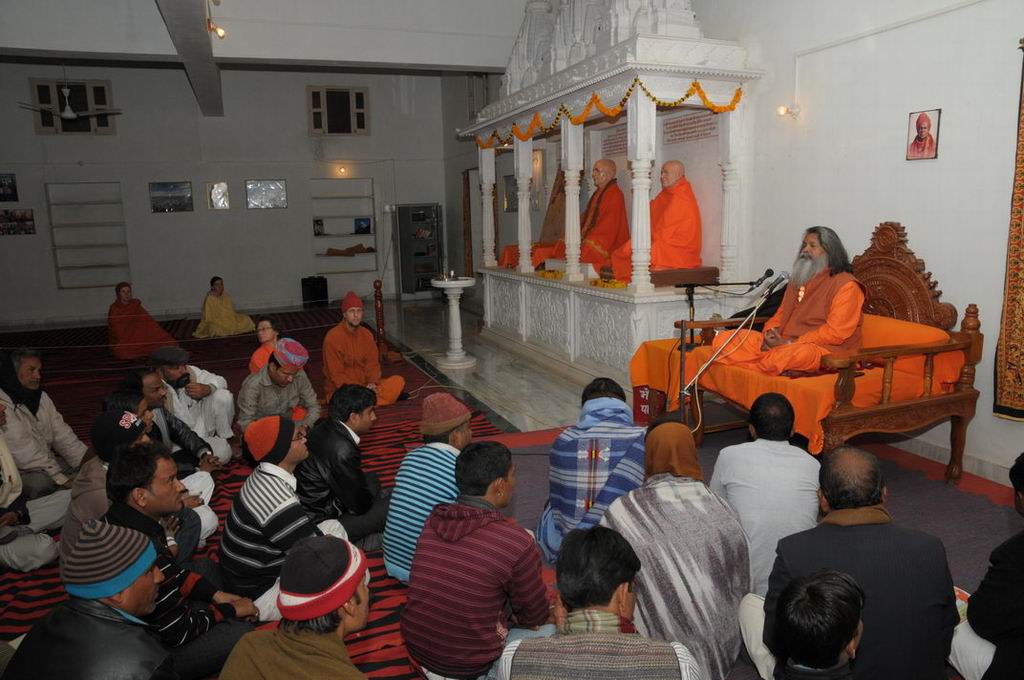 ---
Meeting with sadhus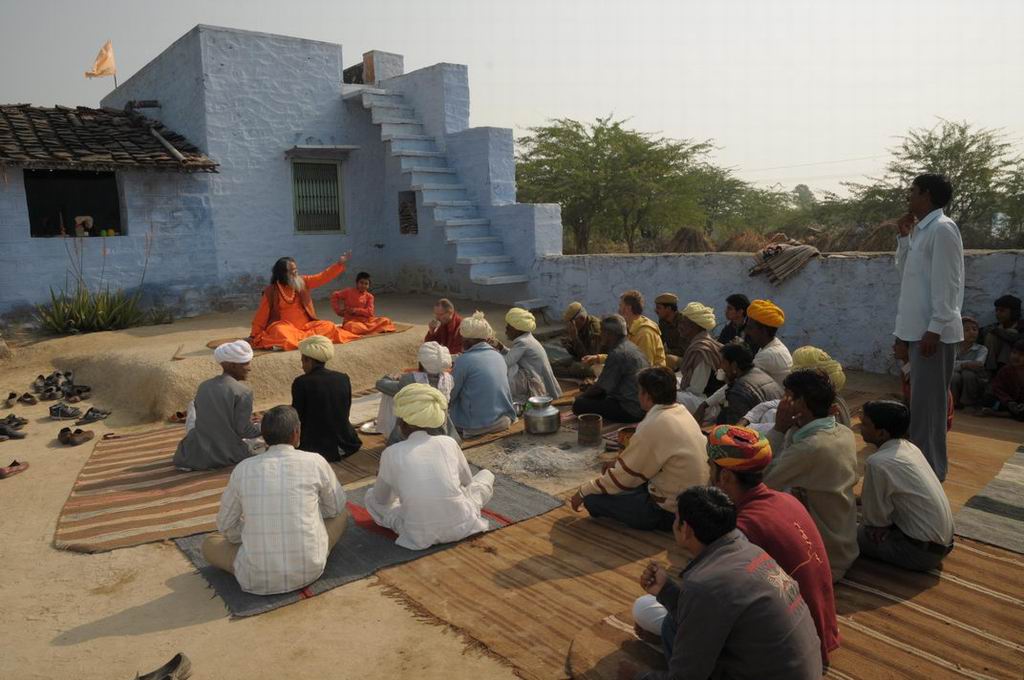 ---
Pateh Giriji's Ashram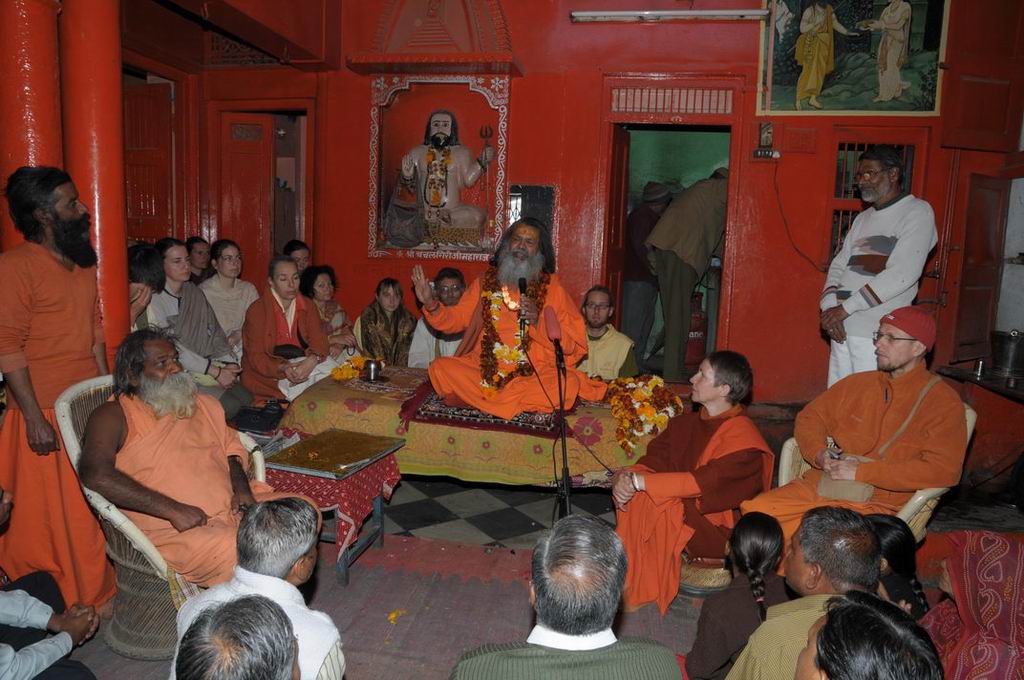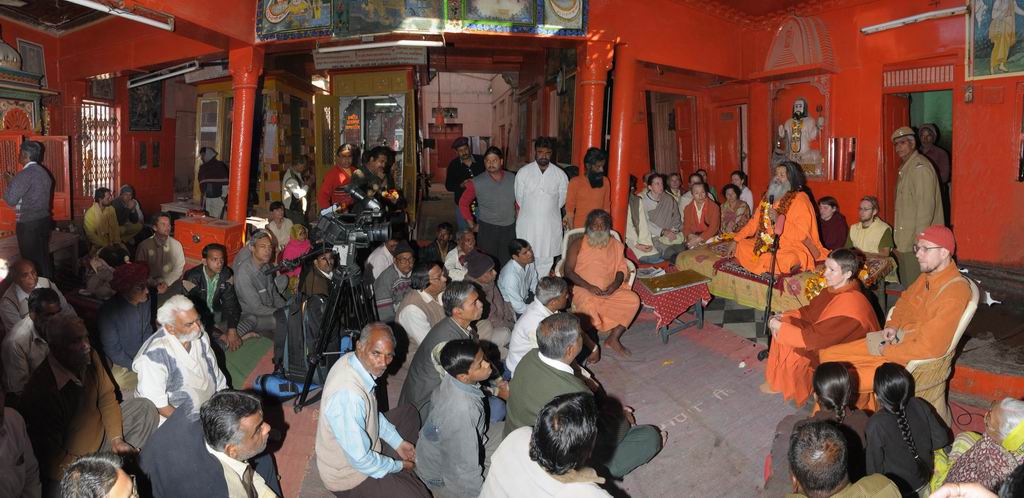 ---
Satsangs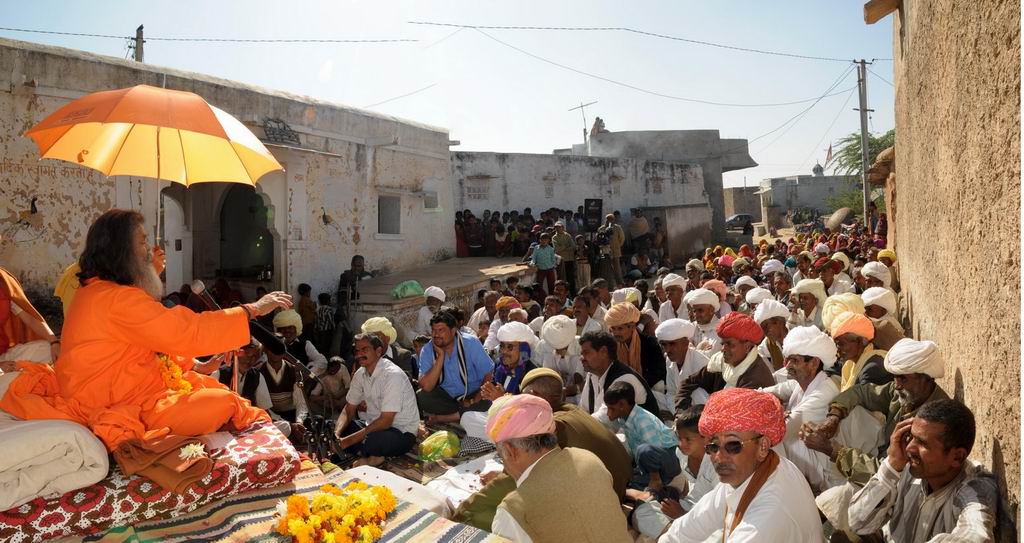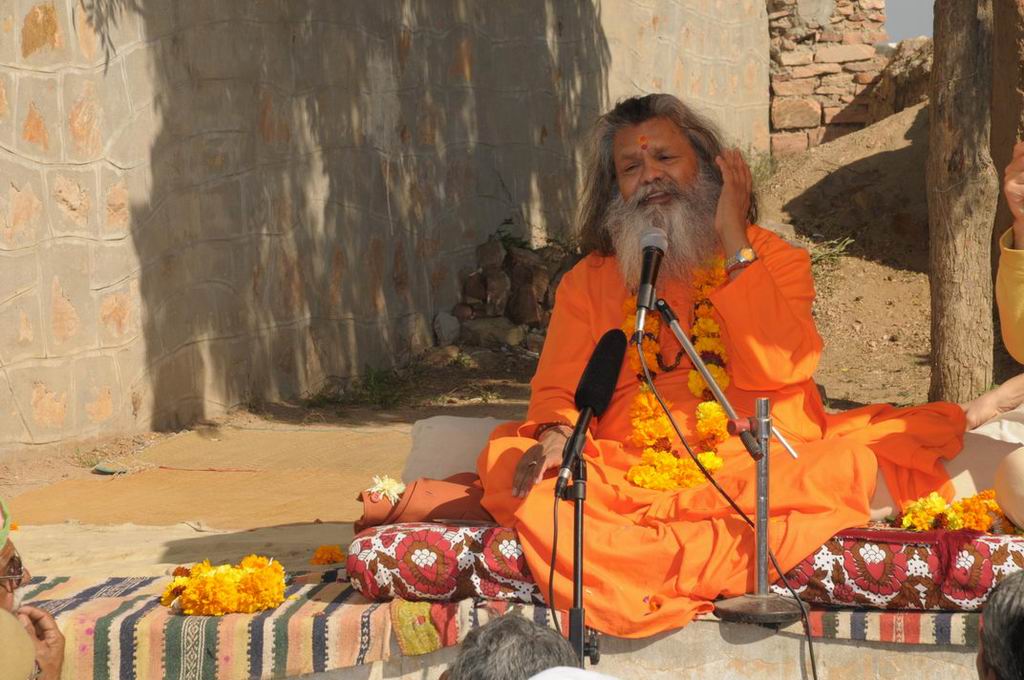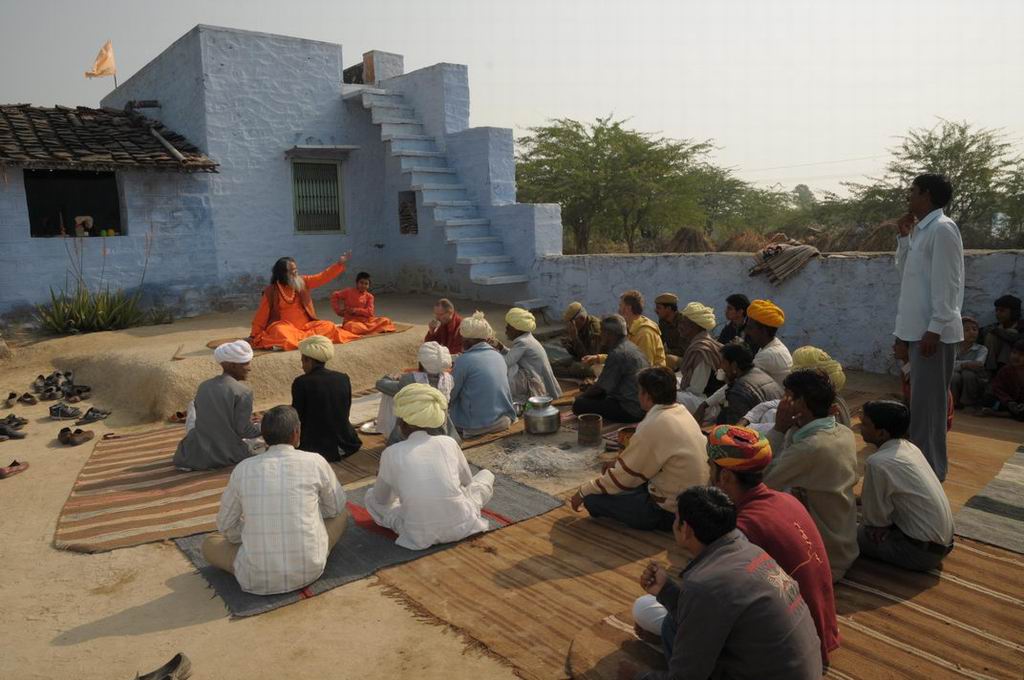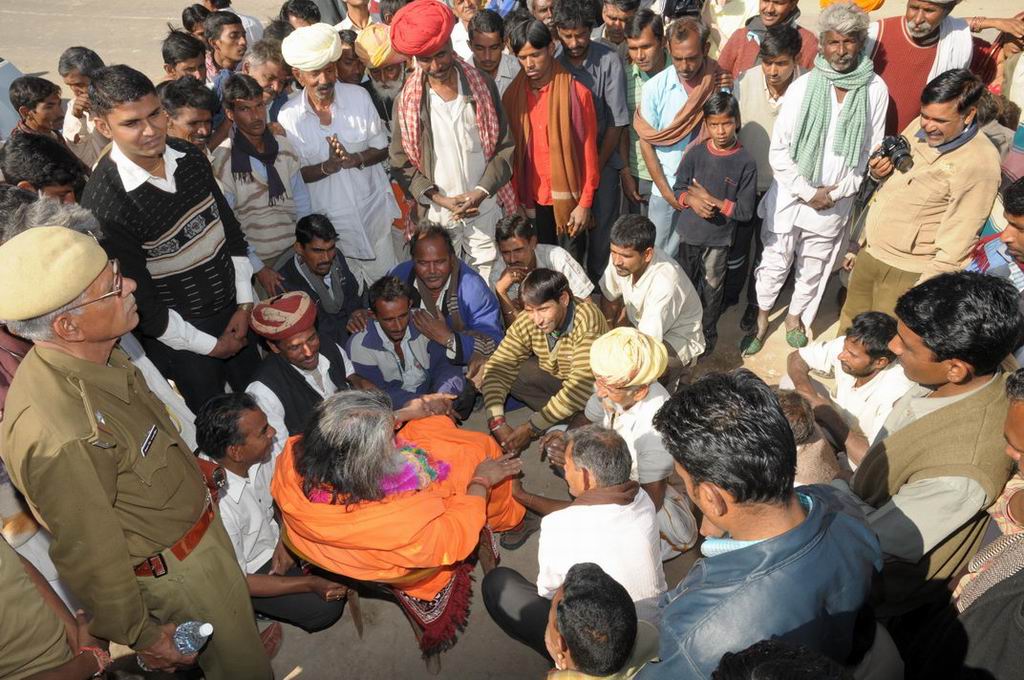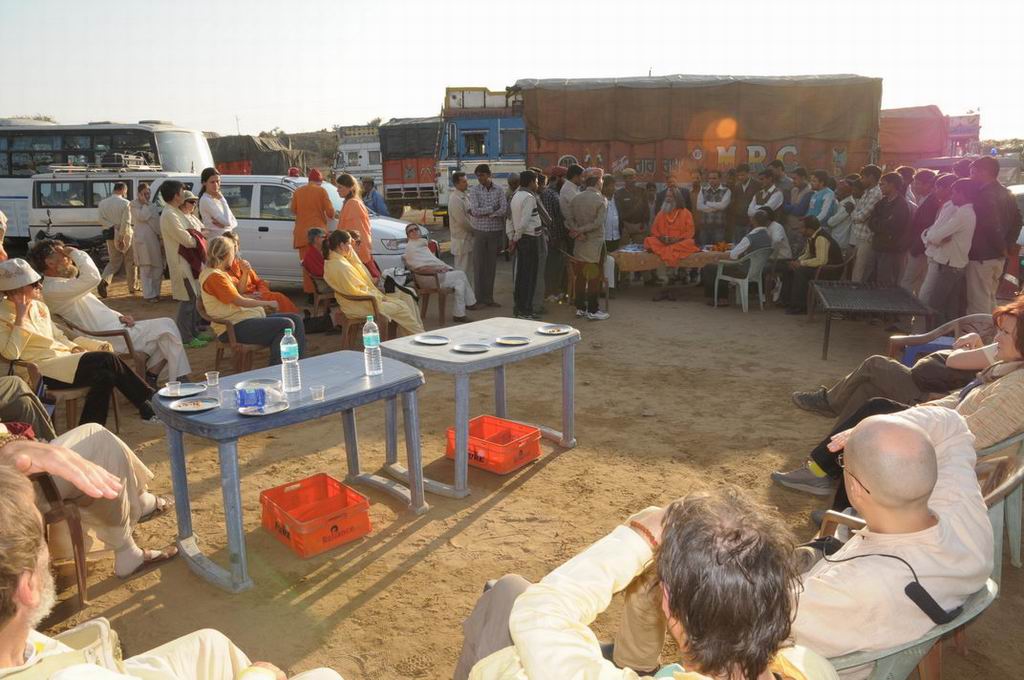 ---
Visit to Gulab Kothari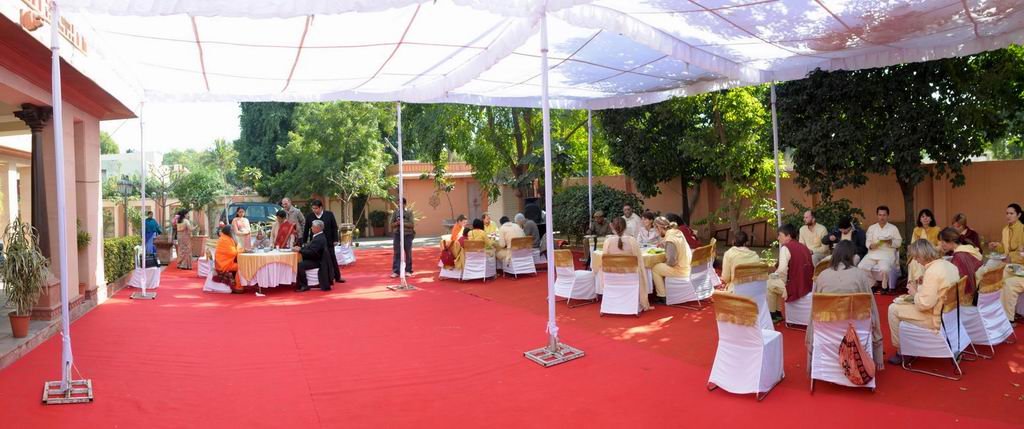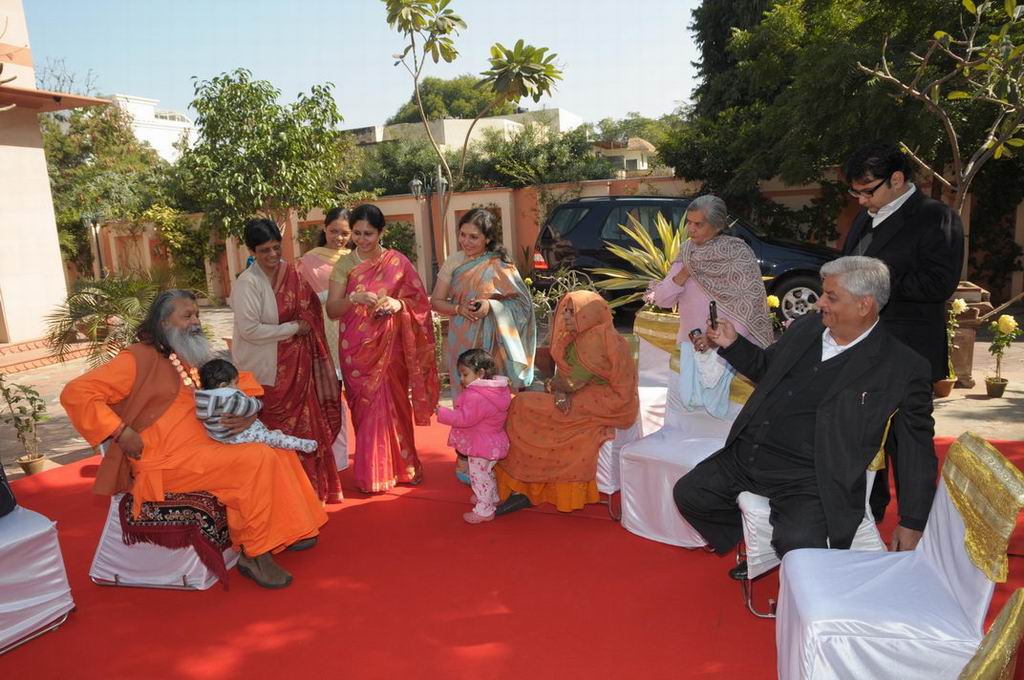 ---