International Day of Non-Violence 2023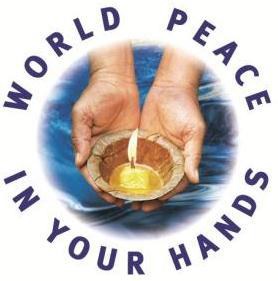 2 October 2023 – Message from Sri Swami Madhavananda World Peace Council
Non-violence as an opportunity to reclaim humanity again
On the day when the entire world commemorates Mahatma Gandhi's birthday, which is celebrated as the International Day of Non-Violence, humanity should reclaim the most missing part – humanity itself.
It is not only the war-related violence that we need to think about and stop, or the unrest between diverse groups, with or without
unnecessary weapons and violence. It is every move we make to overpower someone, every harsh word we use towards someone, unfortunately all too often towards the
most vulnerable – women and children. It is our unnecessary and criminal torturing and killing of innocent animals; and it is our unacceptable exploitation of Mother Earth – our environment and nature.
How can we reclaim humanity? What is it that can wake us up?
The message of the ancient yoga wisdom is simple: every answer lies within us. We just have to look for it, we have to stop for a moment, breathe consciously and relax. Then all the answers will emerge from our heart, where we unconsciously block them with unnecessary everyday problems.
Vishwaguruji Paramhans Swami Maheshwarananda, the founder and author of the scientific system Yoga in Daily Life, has been reminding us of this for over 50 years, quoting the immortal words of Gandhiji and Martin Luther King: "Peace is not the goal. Peace is the way!"
YIDL Public Relations team: This email address is being protected from spambots. You need JavaScript enabled to view it.
For further information please visit: www.worldpeacecouncil.net
---
Download message in PDF  (size 732.5kB)