Lila Amrit Online Edition - German Version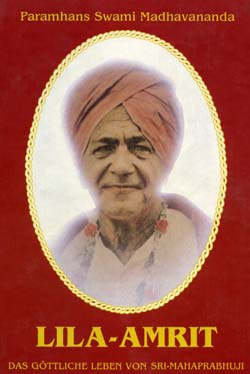 With the blessing of H.H. Vishwaguru Mahamandaleshwar Paramhans Sri Swami Maheshwarananda, we are thankful that we can share with you on the today's occasion of Diwali the german online edition of the book: 'LILA–AMRIT - Das göttliche Leben von Sri Mahaprabhuji', written by Swamiji's beloved Master, Hindu Dharmsamrat Paramhans Sri Swami Madhavananda.
Please visit our Lila Amrit Online Edition: LilaAmrit.org
With the help of the "CHOOSE LANGUAGE" selection box on the right column you can choose your prefered language.
More languages are planned to come online, ...
Happy Diwali ka Ram Ram Sa