Mahamandaleshwar Inauguration of Swami Jasraj Puriji
The title is one of the highest titles bestowed upon Sannyasis and it is the first time that the title has been awarded by Mahanirvani Akhara to a foreigner.

The ceremony was held in the grounds of the Akhara in Haridwar, in the presence of Acharya Mahamandaleshwar Shree Vishwadevanand Ji Maharaj, Atal Akhara Acharya Mahamandaleshwar Shree Shukdevanand Ji Maharaj, Vishwa Guru Mahamandaleshwar Paramhans Swami Maheshwaranand Puri Ji Maharaj, Mahamandaleshwars, senior Mahants and numerous sadhus, pandits and bhaktas from all over the world.

After the puja and ceremonies of Pattabhishek, hundreds of sadhus from various Akharas bestowed shawls and malas on behalf of the Acharyas of their Akharas and on behalf of Maths and Ashrams throughout the country.

Swami Jasraj Puri said in Hindi and Sanskrit that it is humbling and indescribable to be honoured in such a way by the Akhara and by his Satguru Dev Ji and stated that it is only a manifestation of Guru Kripa that makes such an occurrence possible.
---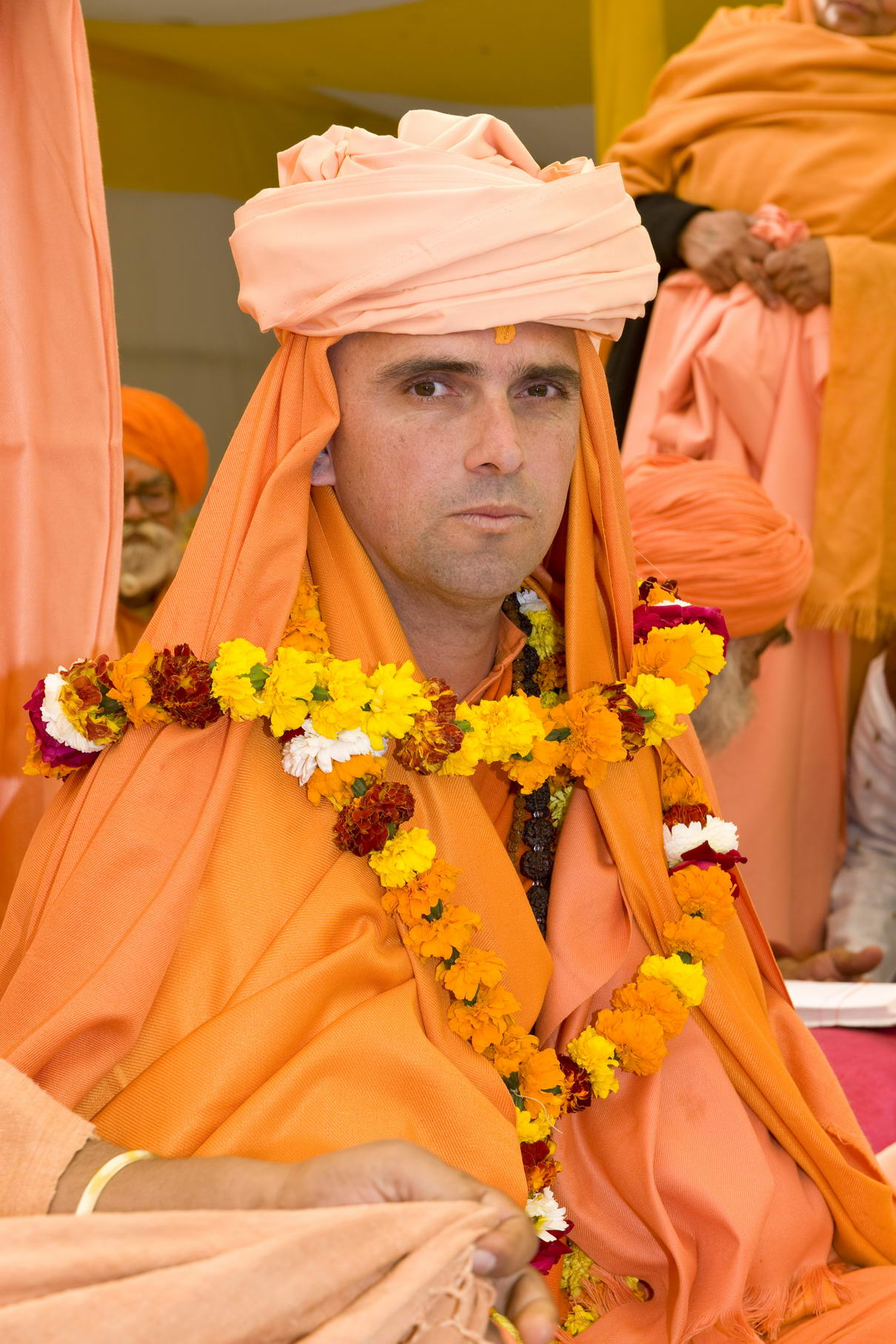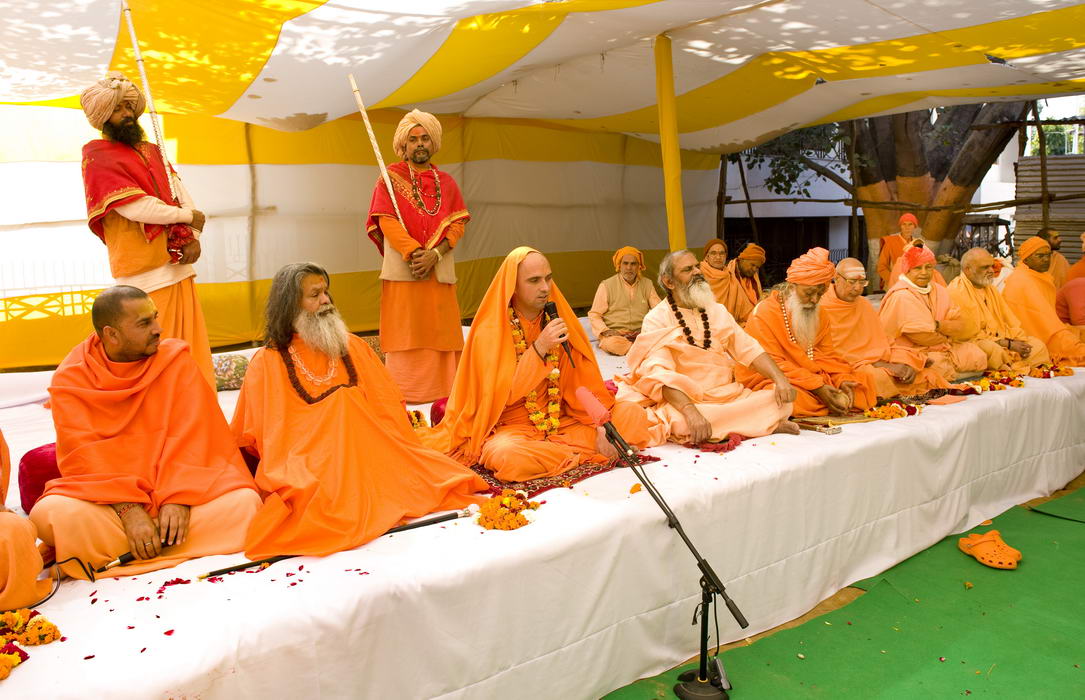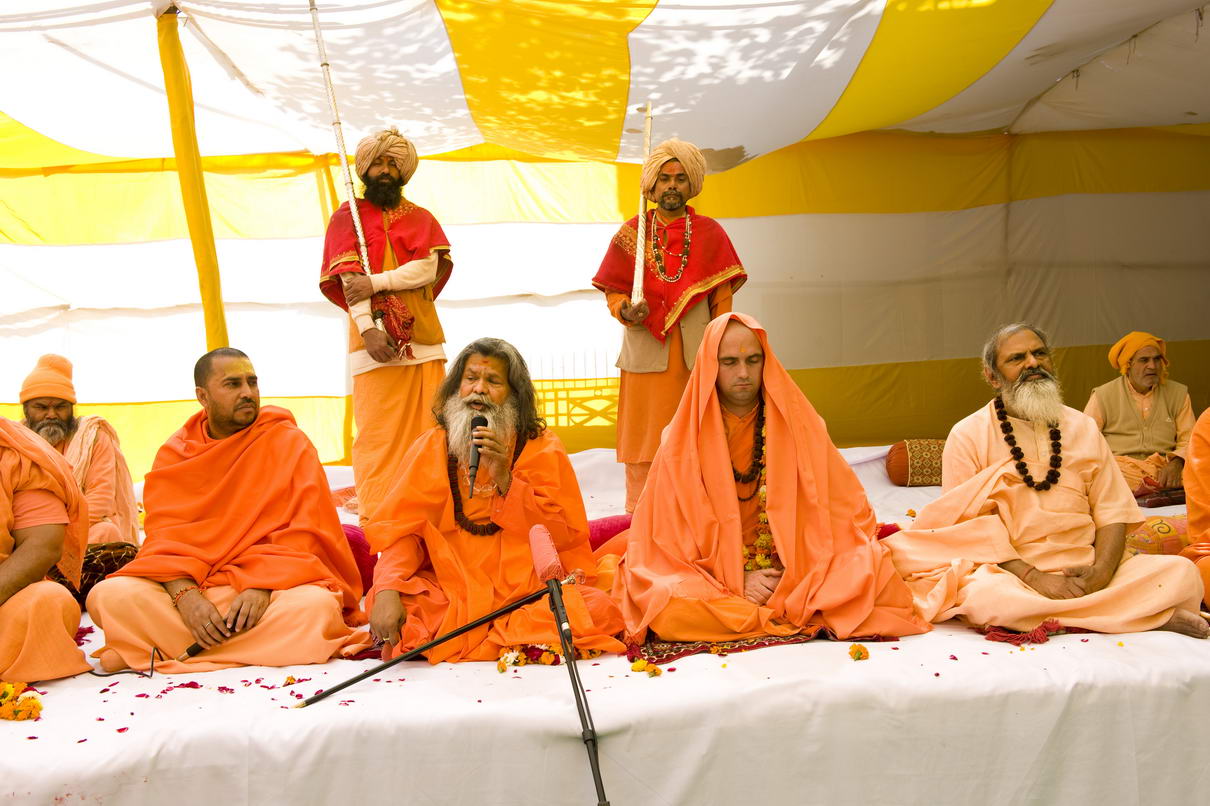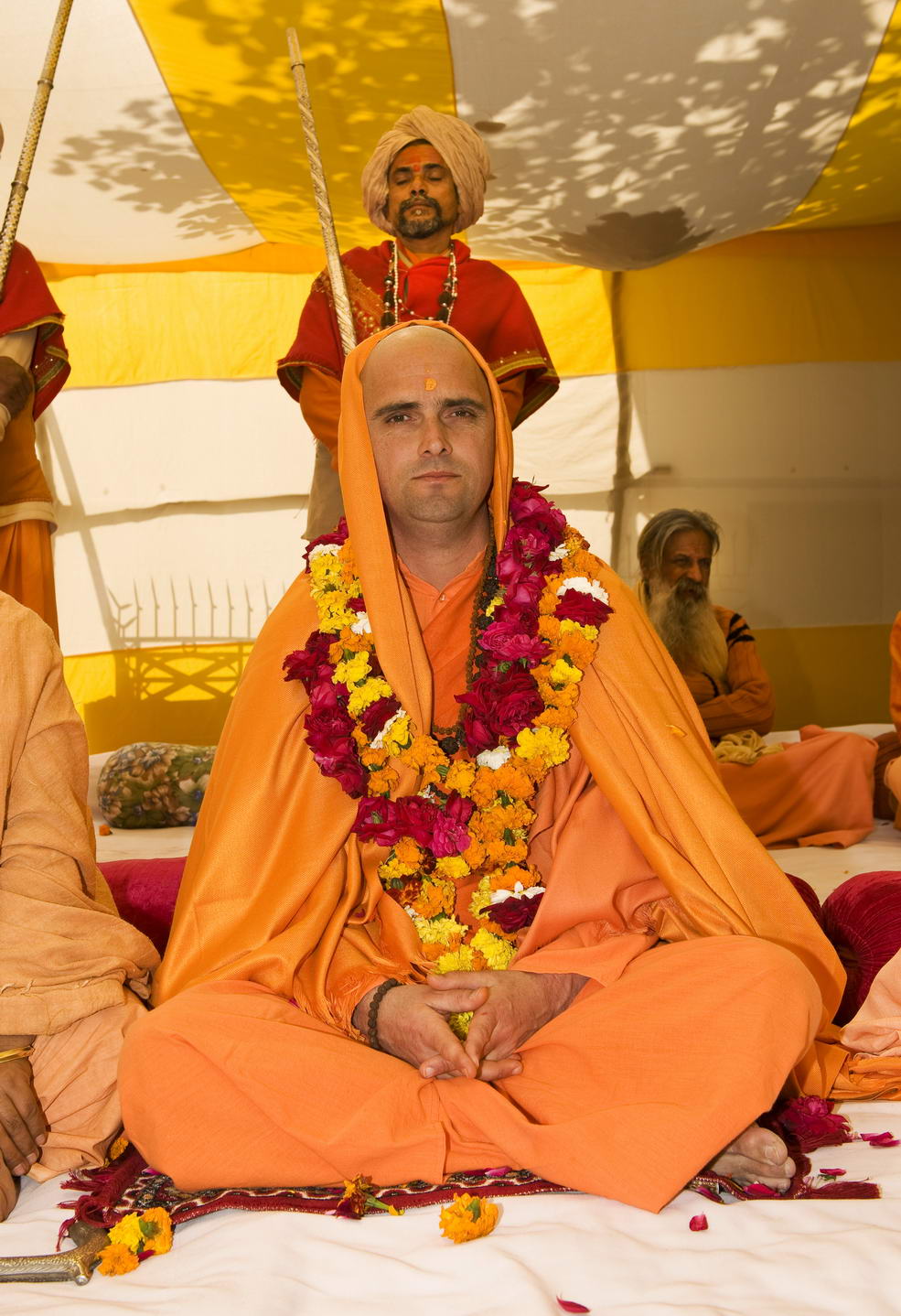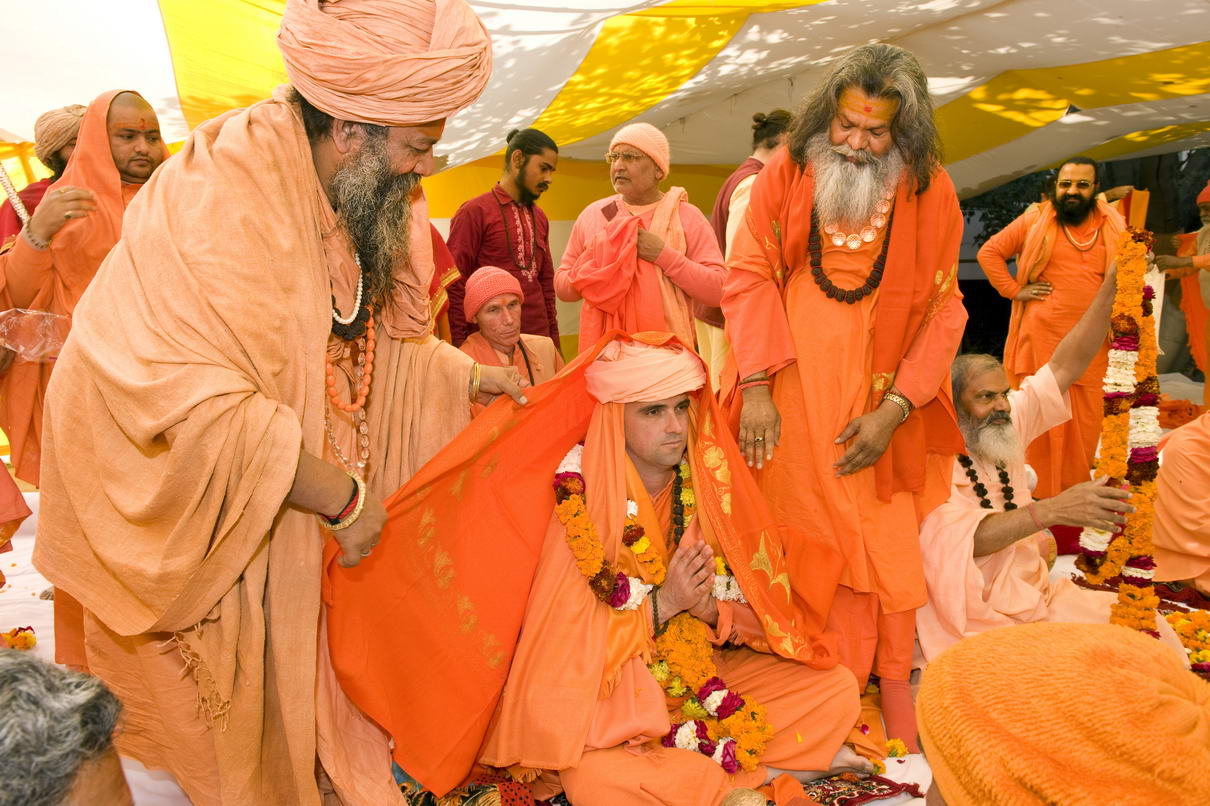 ---
Video:
Mahamandaleshwar_Inauguration_Jasraji.wmv
For media: This Video presented here is available in high-resolution format - 1920x1080 (full HD). If you are interested in broadcasting this video, or parts of it, please contact: This email address is being protected from spambots. You need JavaScript enabled to view it. . The copyright holder is and remains with International Sri Deep Madhavananda Ashram Fellowship.