Mahamandaleshwar Swami Vivekpuri visits Vancouver, Canada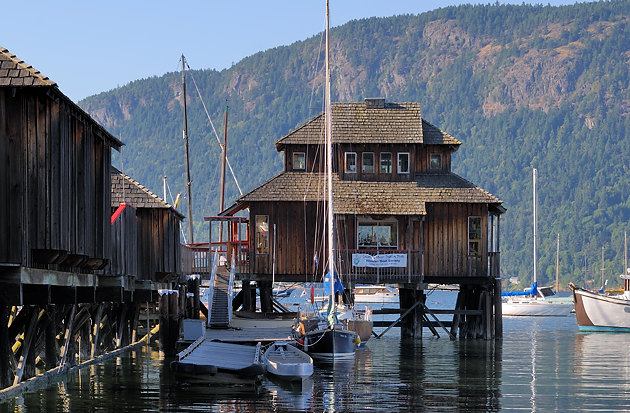 MM Swami Vivekpuri visited Vancouver, Canada from October 9th-16th 2013. He held a workshop and a retreat under the title "Yoga of Optimal Health: Caring for the Temple of the Soul".
His visit started with a workshop at the Vancouver YIDL Centre. The subject was related to yoga asanas - health benefits, how to correctly do the asanas and some very helpful hints and cautions. His knowledge and experience were very inspiring.
We continued with the retreat that was held in Cowichan Bay on Vancouver Island during the Canadian Thanksgiving Weekend. This is traditionally a time to relax and spend time family and beloved ones.
Our yoga family had the most wonderful time with Mahamandaleshwarji in a pristine setting of Cowichan Valley. His inspiring talks on health, yoga and pranayama were perfectly complemented with asanas, breathing exercises and meditations. The participants had a great opportunity to learn from his knowledge and experience collected over many years as a yoga teacher of YIDL System.
Evenings were dedicated to Satsangs. They would start with delicious food prepared by our friends. Dinner was followed by Bhajans and a talk by Mahamandaleshwarji to the participants collected around a fireplace.
After the retreat MM Swami Vivekpuri gave an interview for Drishti Point Radio