Waldorf pupils visit Budapest Ashram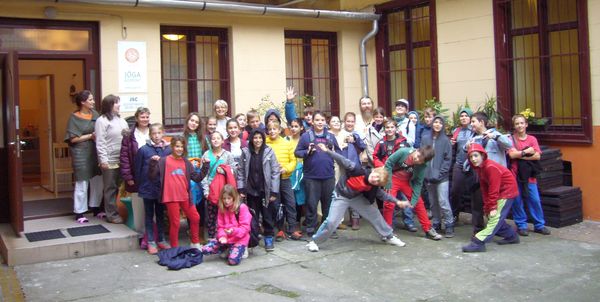 As a part of their fifth year curriculum, children at Steiner/Waldorf schools learn about great ancient civilizations, including India; which is why the 5th Grade pupils of the Fót Autonomous Waldorf School visited the Mahaprabhuji Ashram in Budapest, on 20 November 2015.
The children listened to timeless Indian tales, practiced yoga, learned how to wear saris and turbans, and tasted Indian food in the traditional way of a bhandara feast - seated together in rows along the floor.
After enjoying their cultural visit, they departed feeling enriched with new experiences.