World Peace Day celebrated in Ptuj, Slovenia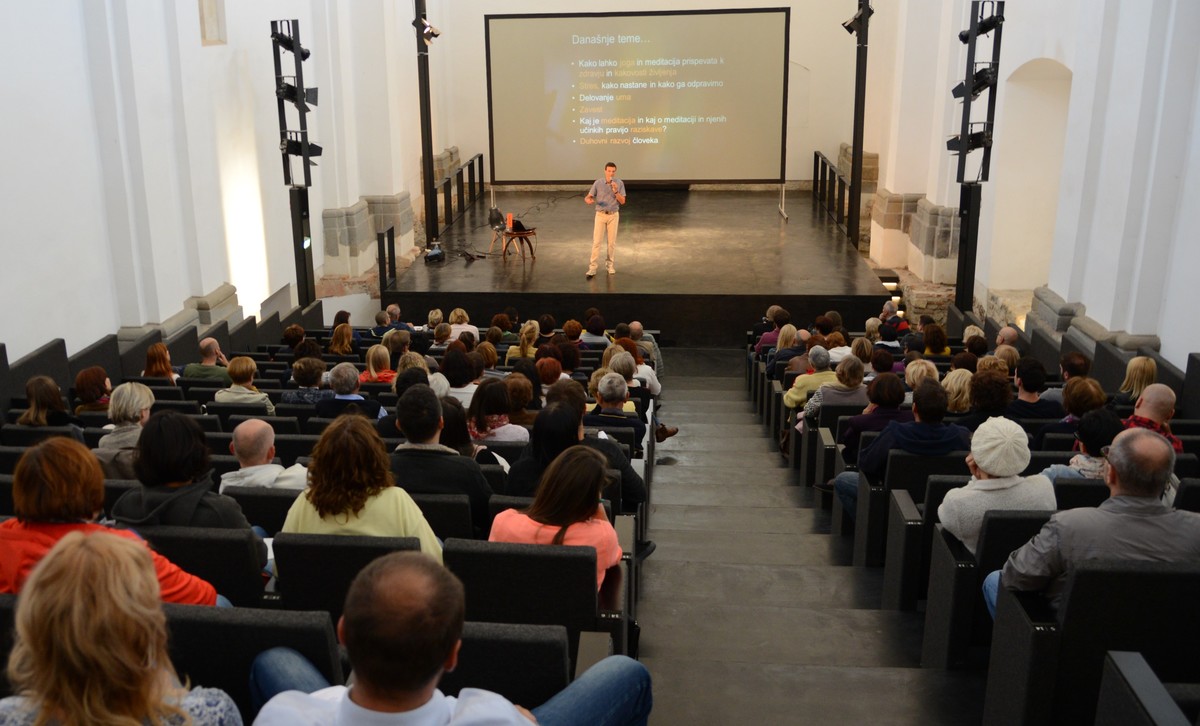 On the occasion of the International Day of Peace, on 21st of September, Dr. Dejan Dinevski, president of Yoga in Daily Life Maribor, delivered a public lecture in the oldest city of Slovenia - Ptuj.
The lecture was titled, 'Be healthy and vital with yoga and meditation', and took place in the medevial Dominican monastery, which was founded in the 13th century. He presented yoga and meditation, emphasizing the scientific research that proves the outstanding benefits of both. He also spoke about the functions of the mind and the yogic understanding of the consciousness.
After the lecture, he led three simple asanas and a Self-inquiry Meditation according to the Yoga in Daily Life system. He concluded the event with an invitation for all the visitors to join yoga classes in the new YIDL Ashram in Ptuj, which will open in November.