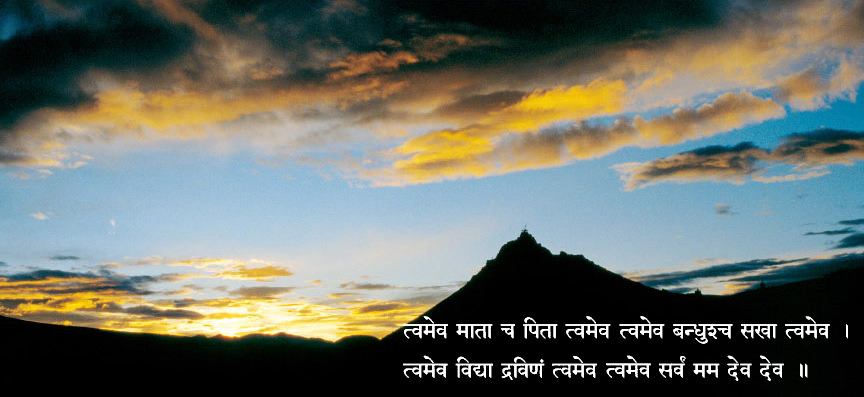 "Yoga is the source of spirituality and spirituality is the basis of all religions. Yoga is the way to God."
Now you have reached the fourth level of your Yoga practice and have thus become an advanced Yoga student. Here so much more attention is required on slow, concentrated practice of the exercises. Remain in each position longer than previously, as this way you will experience the influence of the Asanas upon body and mind even more deeply.
With respect to the level of intensity of this practice, often it seems no progress is being made. Feelings of uncertainty and despondency can be overcome on reflection of the following advice as given by Bhagwan Sri Deep Narayan Mahaprabhuji in his Golden Teachings:
"The success of your actions lies in the strength of your inner conviction and self-discipline. Do not lose courage and never give up." and "Whatever you have resolved to do, do it with firm determination. Success will be certain."
In the Bhagavad Gita (II/40) it says: "On this path no effort goes in vain; also there is no loss. Even a small step on this path liberates one from great fear."
Everything, even the smallest endeavour on the Yoga path, brings a multitude of gains. Those who do not give up, who practice regularly and continue with full confidence, will reach their goal.
त्वमेव माता च पिता त्वमेव त्वमेव बन्धुश्च सखा त्वमेव ।

त्वमेव विद्या द्रविणं त्वमेव त्वमेव सर्वं मम देव देव ॥

TVAMEVA MĀTĀ CA PITĀ TVAMEVA

TVAMEVA BANDHUŚ-CA SAKHĀ TVAMEVA

TVAMEVA VIDYĀ DRAVIṆAṂ TVAMEVA

TVAMEVA SARVAṂ MAMA DEVA DEVA

Oh Lord, you are my mother and father my relative and my friend.

You are my knowledge and my wealth.

You are my all, oh my Lord.